Mr Burns, A Post-Electric Play
Anne Washburn
Almeida Theatre
–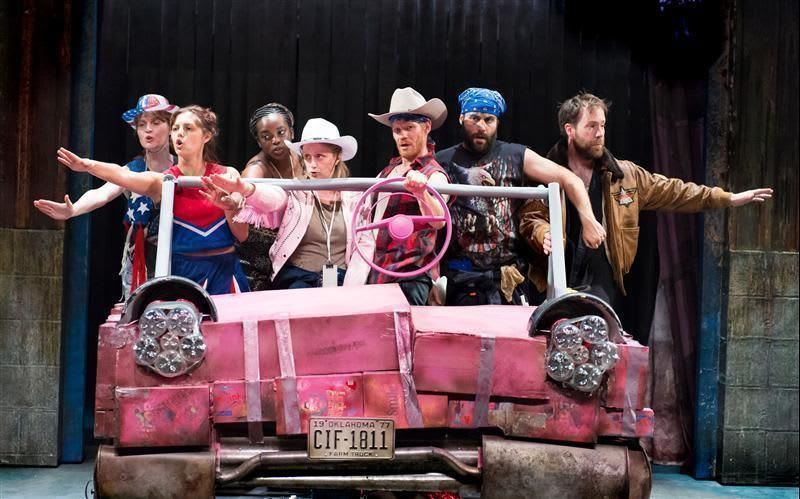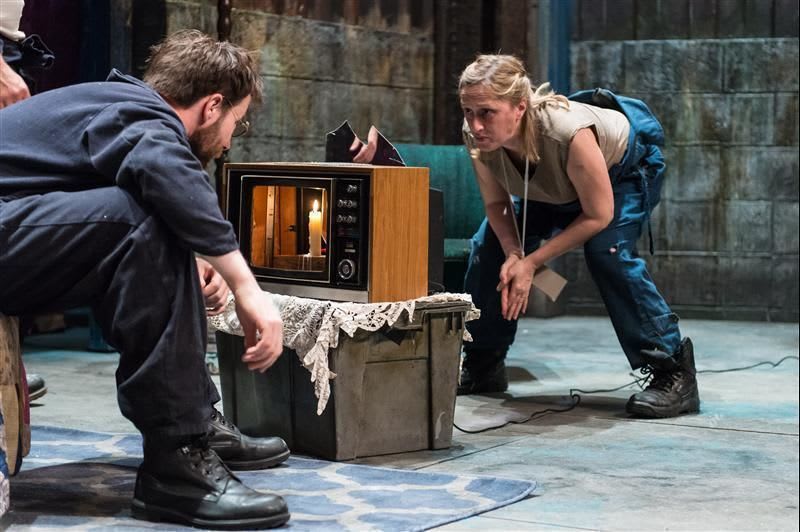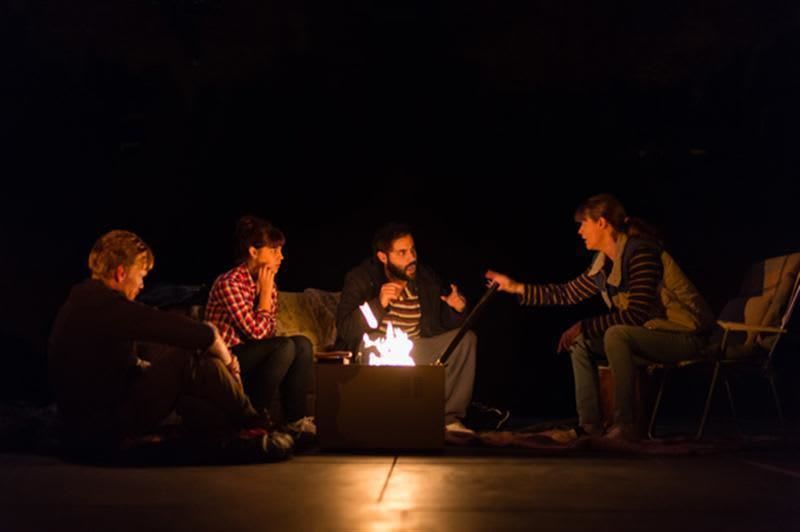 When Anne Washburn's post-electric play enjoyed its debut at New York's Playwrights Horizons on Theatre Row, it made quite an impact.
In the New York Times, lead theatre critic Ben Brantley could hardly contain his enthusiasm "When was the last time you met a new play that was so smart it made your head spin? Not in years, huh? Well, get ready to reel, New York. Anne Washburn's downright brilliant Mr Burns, a Post-Electric Play has arrived to leave you dizzy with the scope and dazzle of its ideas".
Now, thanks to the enterprise of Rupert Goold, Londoners have the opportunity to see what all the fuss was about.
This new production by Robert Icke features a British ensemble cast who happily embrace the brash American values that it proudly presents.
Mr Burns is a seriously weird play that is likely to generate widely differing reactions on this side of the Atlantic. It divides into three diverse acts across 2¾ hours.
The first sees a group of Americans (bearing the names of the actors who first played the roles) around a fireside in Stanford, Connecticut at some point in the near future desperately trying to reconstruct an episode of The Simpsons.
Their collective memory does a pretty good job but the purpose of the group's endeavours remains opaque until some way into the evening.
Slowly, viewers will divine that these very ordinary people are enduring a terrifying, post-apocalyptic experience following a variation on the usual nuclear war theme.
Rather than being blown to high heaven by enemy bombs, a series of exploding nuclear plants has had a similar effect, denuding the United States of almost the whole of its population.
Seven years on, after the first interval, the group is better organised, pursuing a ritual reworking of episodes of a TV show that has taken on quasi-religious status.
Their efforts are commendable and even include adverts. However, they are only one of a number of Simpsons cults and the rivalry can be bitter.
This all leads into a final act 75 years further on. Using the musical form, tuneful worshippers at the shrine of Bart and family create a ritualistic version of an episode in which Michael Shaeffer's wicked, Captain Hook-like Mr Burns kidnaps Bart, played by Jenna Russell, on a riverboat trip to earthly Hell.
This makes for a very strange but generally entertaining evening in which those that are not Simpsons freaks may well spend considerable periods somewhat mystified. To be fair, it seems quite likely that even devotees might not follow some plotlines any better.
The correct approach might be to accept Mr Burns at face value and not look too deeply for underlying meaning.
Those that do will have to balance the story of a disappearing humanity with the survivors' activities in replicating the antics of a bunch of cartoon characters. As such, the main issues seem to be our unavailing attempts to destroy contemporary society through faith in nuclear power, the loss of the Great American Dream and the way in which religions or cults can build from unlikely sources.
The ending at least offers hope. Not only does good melodramatically triumph over evil but a benighted world begins to see the light, designer Tom Scutt at long last getting his chance to shine.
Reviewer: Philip Fisher