Mr Kolpert
David Gieselmann, translated by David Tushingham
The Curious Room
King's Head
–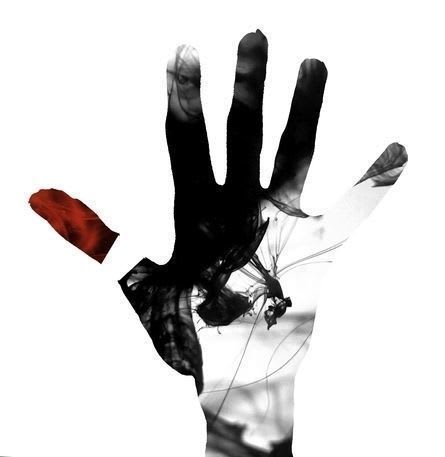 Mr Kolpert is a jet black German comedy that cannot fail to amuse and might well shock, as it has ever since the marvellous original British production, directed by Richard Wilson no less, at the Royal Court in 2000.
The play starts in quiet fashion as a chaos theorist, Edward Fulton's Ralf and his office-worker partner Sarah played by Kate Sawyer prepare to welcome one of her colleagues, Edith Mole with her husband, an architect called Bastian.
What should be a dull evening enjoying a takeaway with guests that neither of the hosts particularly likes becomes anything but, due to the silent presence of the eponymous office bore, in spirit if not necessarily the corporeal flesh, particularly on this occasion.
Despite attempts at calming from Lucy Freeman playing brittle Edith, the basics of sociability prove a struggle for Damian Lynch as anal Bastian, though offering teetotallers alcohol is never a good idea. Ordering pizzas becomes a hysterical, Germanic art form too, thanks to the inadequacies of the local delivery company.
This is all rather fun but the evening has already been spiced up to a much greater degree by the satirical suggestion that creepy Mr K is actually the recently deceased occupant of a very new-looking, supposedly antique trunk.
The drama takes on a much darker look, after a game of Botticelli (questions and answers establishing the identities of famous people) during which tempers fray, much to the delight of the onlookers at this minimalist production, which even dispenses with furniture.
By the end, the stage is splattered with a rich, stomach-churning combination of fluids and the audience is left to reflect on its own bad taste in laughing at scenes that could easily have been drawn from a slasher movie.
Rachel Valentine Smith's production for The Curious Room tries to embellish the original by treating it as a sitcom, in which the actors are asked to exacerbate their reactions and performances, which should not be necessary in a play that is so well written to start with.
Everything feels condensed into a very manic performance time of just under one hour. Even the pick of the actors, Lucy Freeman and Damian Lynch, eventually get swept up in the excess, where naturalism should be the order of the day.
The result is a brief, enjoyable romp that will get lots of laughs and the odd early departure but does not allow viewers to enjoy the play at its very best.
Reviewer: Philip Fisher