Much Ado About Nothing
William Shakespeare
The Royal Shakespeare Company
BBC4 and iPlayer
–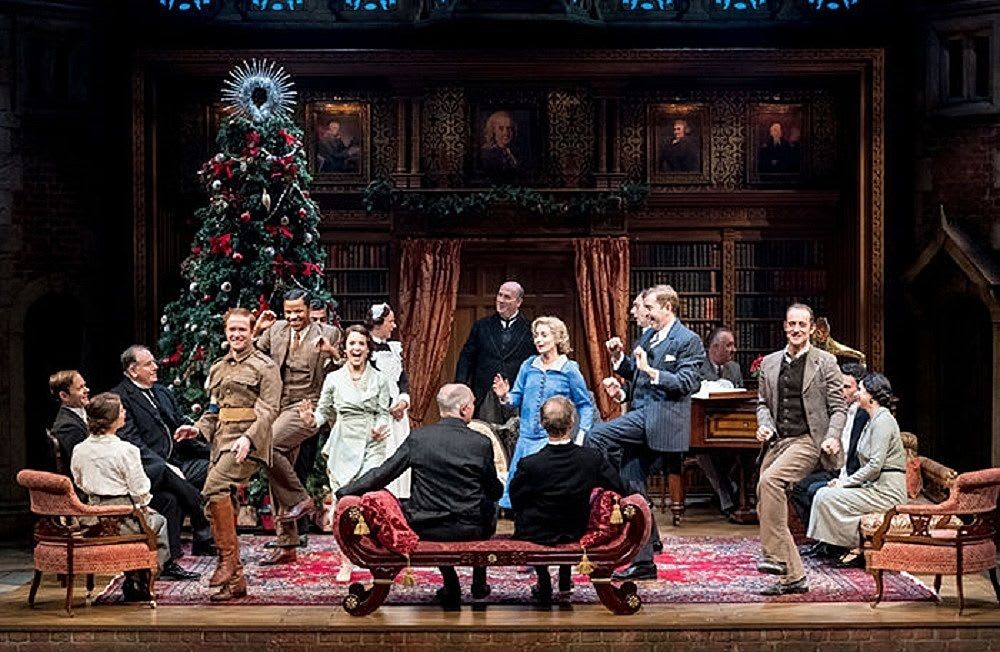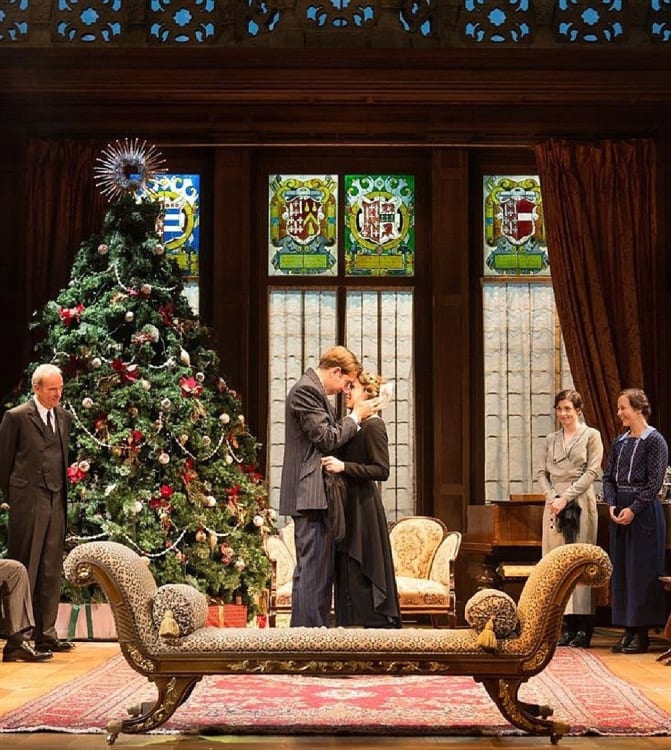 In deciding which of Shakespeare's plays should be screened as part of their Culture in Quarantine season, one assumes the Beeb made the logical choice and opted for the most famous. This inevitably means most of the plays are tragedies; Much Ado About Nothing stands out as being the only comedy.
There is another unusual point about this production. There are theories that the play, when written, was intended as a sequel to Love's Labour's Lost. Director Christopher Luscombe explored this argument by staging both plays as a double bill and using the title of Shakespeare's 'lost' play, Love's Labour's Won, instead of Much Ado About Nothing. It was an interesting approach; the two plays allowed for comparisons between societies on the verge of, and recovering from, war and between summer / winter and hope / regret.
In terms of the television broadcast, this really does not make any difference—Much Ado About Nothing can easily be treated as an individual play rather than a sequel. But as the lockdown on theatres shows no sign of ending, the Beeb might end up extending its Culture in Quarantine season in which case it would be a nice touch to offer Love's Labour's Lost and give viewers the chance to see the productions as staged.
Although this is one of Shakespeare's most charming and funny love stories, the atmosphere set by Luscombe makes it impossible to forget events are taking place in the aftermath of conflict—the play is set after World War I. It is not just that the English country house where the characters meet is converted into a field hospital. There is a rueful feel to the production as if the characters are worried it might be disrespectful to the memory of those who did not return from the war if they are seen to be enjoying themselves too much.
The production is sophisticated and Nigel Hess's score reinterprets Shakespearian sonnets in the style of Cole Porter. Yet the mood is restrained and with a hint of melancholy and regret. Act two opens with a stark "In the bleak midwinter" that brings a sense of foreboding to the play. As in the cinema, the music occasionally plays in the background to help set the mood.
The performances reflect this restrained approach—both Edward Bennett (Benedick) and Michelle Terry (Beatrice) are mature lovers who proceed with caution rather than being caught up in love's ecstasy. Terry is a cynical Beatrice and it is probable this reflects her experiences during the war as much as her frustration with Benedick. Edward Bennett on the other hand is a giddy chap shying away from responsibility until forced to mature by the unexpected onset of love.
Don John is a two-dimensional villain, but Sam Alexander brings depth to the role as an embittered war veteran whose injuries help explain his malice. There is always a serious undertone to the laughter. Dogberry is a superb comic character yet Nick Haverson's interpretation of the role makes clear his eccentricities are a consequence of post-traumatic stress disorder.
Luscombe exploits every opportunity for comedy and cheerfully pays tribute to past masters. A Morecambe and Wise routine is incorporated into one scene and the influence of the Marx Brothers is apparent in the hilarious sequence staged in an over-congested and ramshackle police headquarters.
The bittersweet blend of humour and rueful reflection makes this production one of the best versions of Much Ado About Nothing.
Reviewer: David Cunningham