Much Ado About Nothing
William Shakespeare, adapted by Heather Simpkin
Bear in the Air Productions
Jack Studio Theatre
–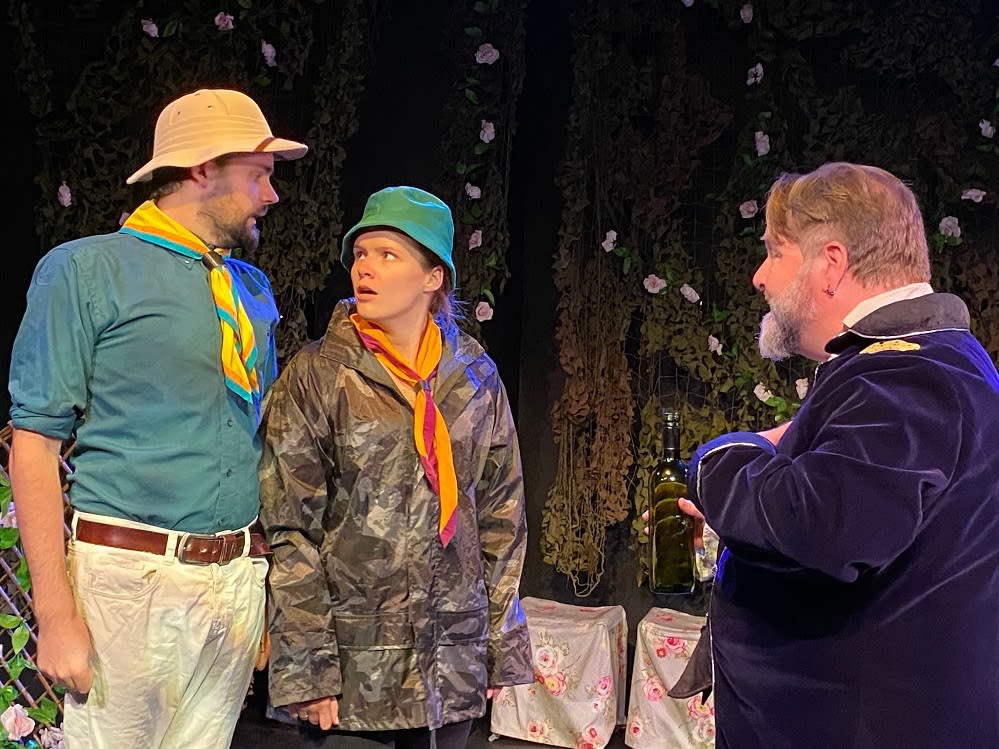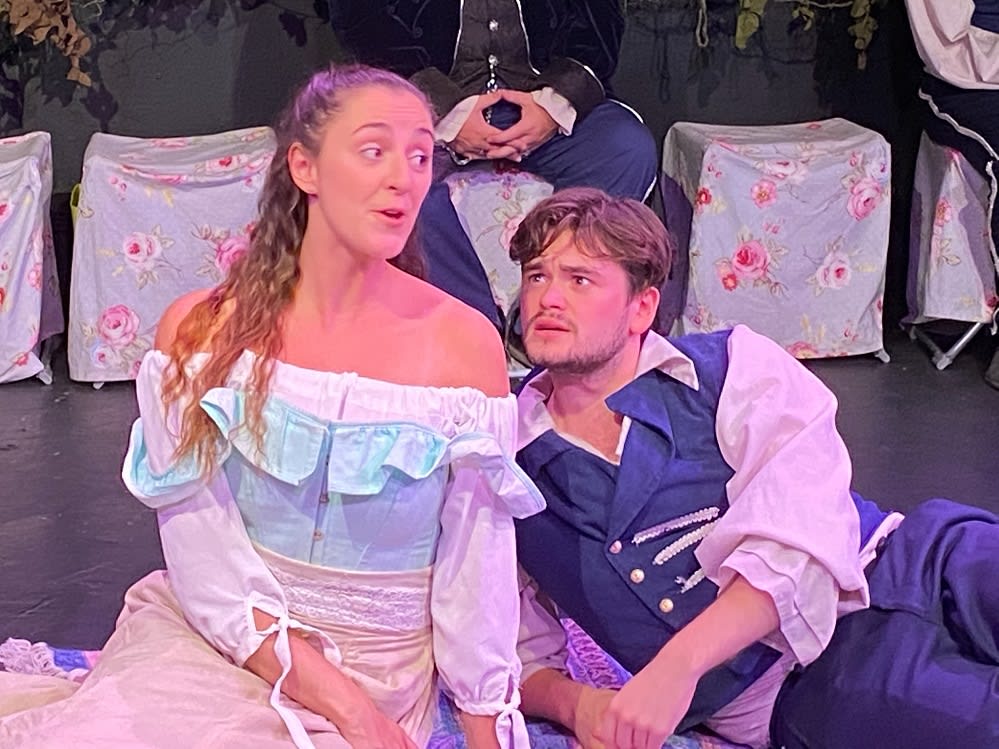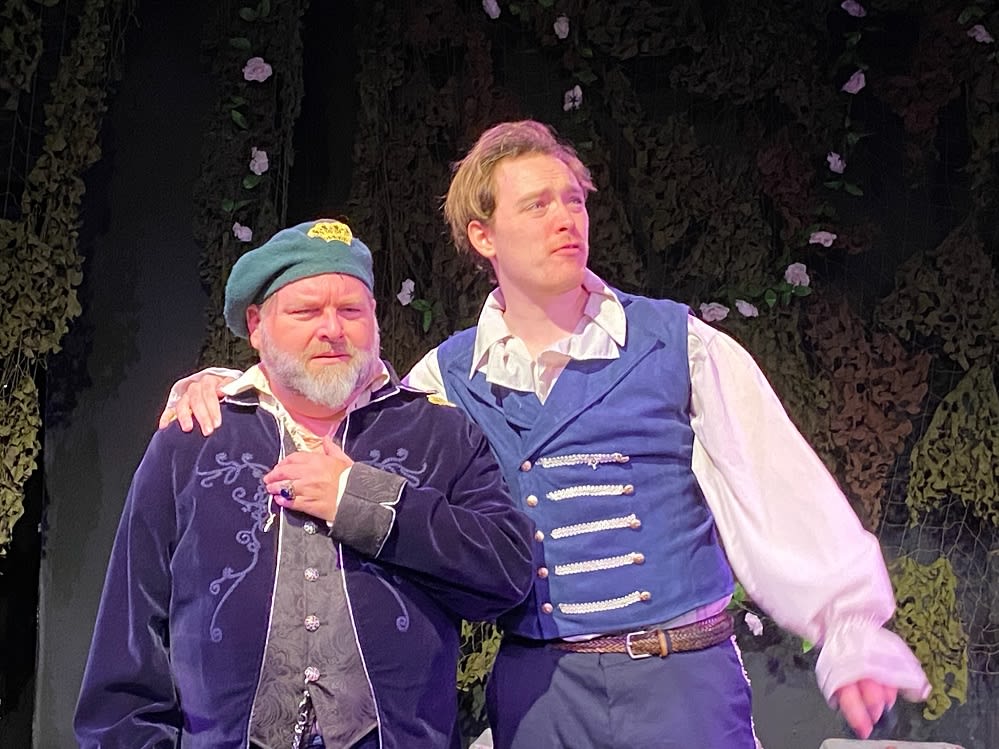 Heather Simpkin has adapted Shakespeare's pun-fest Much Ado About Nothing for touring to bucolic outdoor settings but it transfers easily enough to the inside at South East London venue The Jack Studio Theatre.
The comedic story of two pairs of lovers variously joined / separated / joined through wicked conniving and conversations designed to be overheard works well with The Jack's black box festooned with flowery arbours behind which the eavesdroppers can hide.
The adaptation has a cast of only six, includes some recent pop hits and is cut to 1 hour and 25 minutes (plus interval). It makes for fast and frequent laughs as director Simpkin squeezes the scenes of orchestrated, snooped-on gossip for every last drop of comic mileage. The outcome of this endeavour is quite joyous, as Beatrice dives from one hiding place to another and Benedick holds up broken trellis in an inept attempt to secrete himself.
It has to be said that there is also a casualty in this cutting, however, and its name is balance. Paring the text to focus on the storyline of the duped Claudio besmirching the reputation of his would-be wife, Hero, on the one part and the contrasting celebrated sparing of frenemies of Beatrice and Benedick on the other works well. It is including the unabridged, embellished even, scenes of the Watchmen solely because of their comic weight that knocks the play askew.
In this production, Dogberry is an imperious Chief Scout, the petulant child of Mrs Malaprop and Basil Fawlty, brilliantly played by Conor Cook with Hannah Eggleton and Ross Telfer as his agreeably doltish sidekicks, and their first scene is extremely funny. With this very comic vision for the Watchmen, it is clear why Simpkins made the choice not to also distil this superfluous fluff and nonsense.
There are one or two other injuries sustained in the cutting, nonetheless this light-hearted summer evening's entertainment is not designed to be probed but enjoyed for what it is.
Hannah Eggleton is a feisty and clear-spoken Beatrice who, like Ross Telfer as Benedick, displays spot-on comic timing, and the action moves along at rollicking speed.
Leave thoughts of the original at the door and go enjoy this delightful abundance of comedy.
Bear in the Air Productions' Much Ado About Nothing continues its tour to Kidmore End Cricket Club and Henley Cricket Club.
Reviewer: Sandra Giorgetti