Much Ado About Nothing
William Shakespeare
Northern Broadsides, New Vic Theatre
The Lowry, Salford
–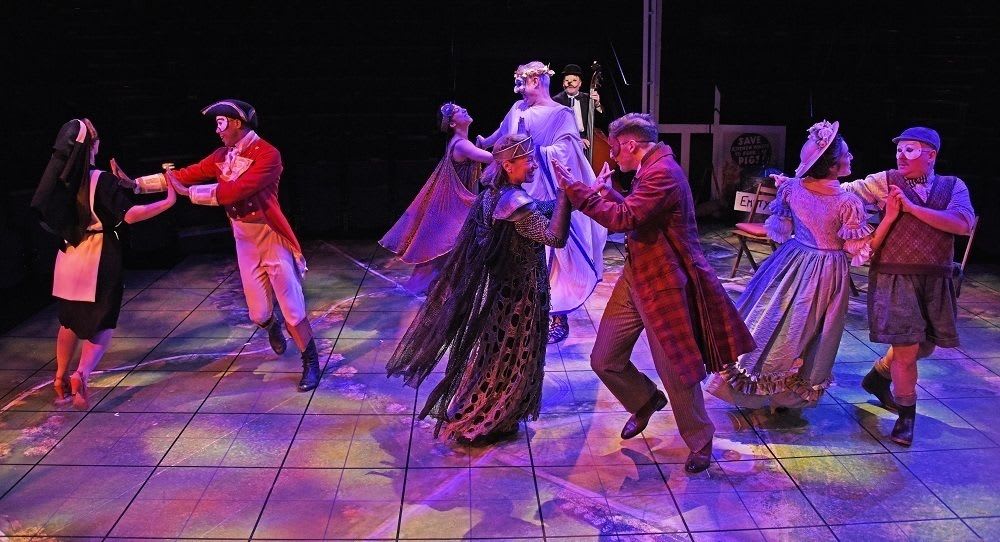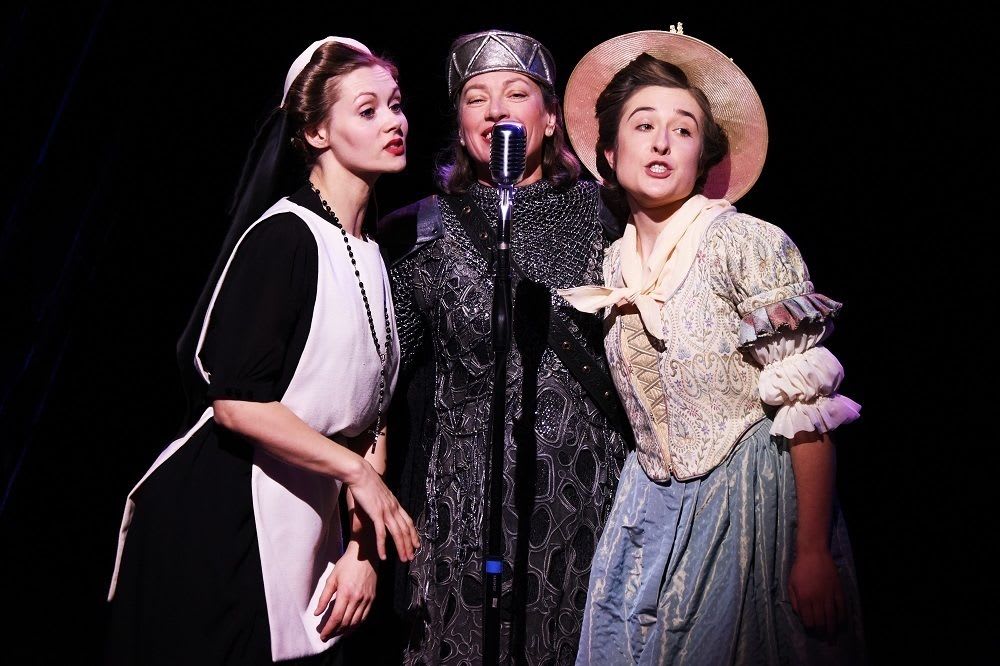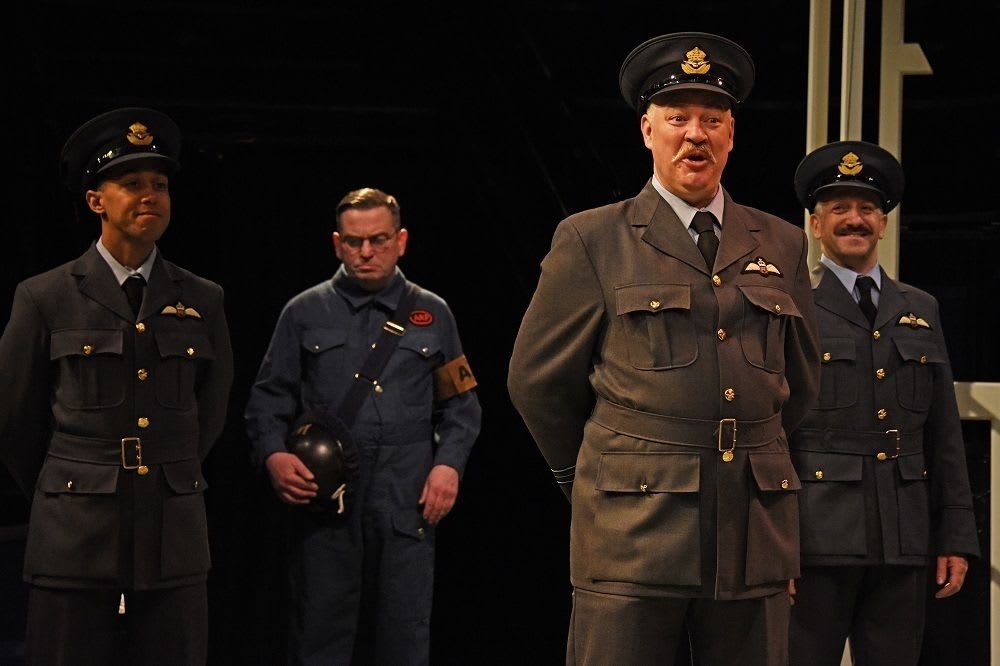 Shakespeare concludes Much Ado About Nothing with the observation ''man is a giddy thing''. This comment could be applied also to the current production of the play from Northern Broadsides where the party atmosphere on occasion slips into a degree of self-indulgence.
To an extent this is understandable; Much Ado About Nothing is one of Shakespeare's most joyful comedies and scenes featuring soldiers returning from war and lovers reconciled promote a mood of celebration. Director Conrad Nelson captures this festive atmosphere by setting the play around VE Day. It is an inspired choice as World War II can be considered a 'just' war and, unlike other conflicts in which the UK has been involved, is untainted by a loss of innocence, rampant jingoism or being morally questionable. Its ending could, therefore, be enjoyed without reservation.
Set designer Lis Evans creates a pastoral setting in which a group of Land Girls await the return of the soldiers from conflict. A series of propaganda posters circle the stage reminding the audience of the need to avoid loose lips and to recycle kitchen waste. Most importantly, the sun seems to be permanently shining until the mood darkens in the second act.
The setting offers the opportunity to exploit a period with which the audience is already likely to be familiar from TV and film. Dogberry's shambolic constables are played in the style of The Home Guard from Dad's Army complete with a short captain and a tall sergeant. Musical director Rebekah Hughes arranges period songs like "Don't Sit Under the Apple Tree" to fit into the context of the play but they are not performed in naturalistic manner as if part of the storyline. Rather the cast slip out of character and sing and dance as if in a musical.
There is an element of pantomime or farce in the story of Much Ado About Nothing with characters desperately trying to hide in inappropriate places. Even so it feels jarring when the cast go so far as to ad lib complaints that the brevity of their role is a waste of RADA training. Conrad over-eggs the pudding with sight gags such as a Laurel and Hardy reference. The second act is the more restrained and dramatically satisfying with a growing bittersweet mood of regret at past mistakes and a determination to right wrongs.
There is a realistic age difference between the two couples at the centre of the play with young Hero and Claudio caught in the bliss and confusion of first love. Beatrice and Benedick (respectively Isobel Middleton and Robin Simpson) on the other hand have a weary and wary maturity appropriate for a couple who have been around the block. Being bruised by their mistakes, they are defensive and using their wits as a shield against any possible future hurt. It is a fine pair of performances showing wistful regret rather than bitterness and makes it credible the two lovers could be reconciled. Sarah Kameela Impey is particularly good as Hero; her expressive features showing how giddy joy at first love can turn to horror and desperation.
Northern Broadsides provides a crowd-pleasing and hugely enjoyable version of Much Ado About Nothing although the tendency to cram in jokes and hope they work is occasionally distracting.
Reviewer: David Cunningham