Mule
Kat Woods
Gilded Balloon Teviot
–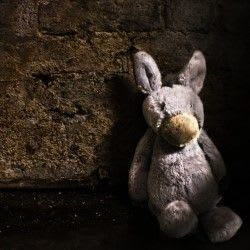 Based on the true story of the "Peru Two", Mule presents a breezy overview of the sad case of Orlaith Sweeney, a young Northern Irish woman coerced into becoming a drug smuggler.
It starts with the desperate efforts of her sister Grainne to track down missing Orlaith in Ibiza. The hedonistic lifestyle had gone bad almost instantly so that the charity of a good Samaritan is much needed.
He turns nasty, persuading the helpless Orlaith that money can be made from a quick trip to Peru. In fact, the upshot is a long stay in a particularly unsavoury prison.
There, as well as finding limited support from her Scottish co-conspirator, the innocent (in a social rather than criminal sense) girl is preyed upon by a well-spoken gutter journalist.
Mule goes in for page-turning story-telling rather than deep psychology or social commentary and playwright / director Kat Woods draws good performances from Aoife Lennon as Orlaith and the versatile Edith Poor playing numerous other roles.
Reviewer: Philip Fisher