Multitudes
John Hollingworth
Tricycle Theatre
–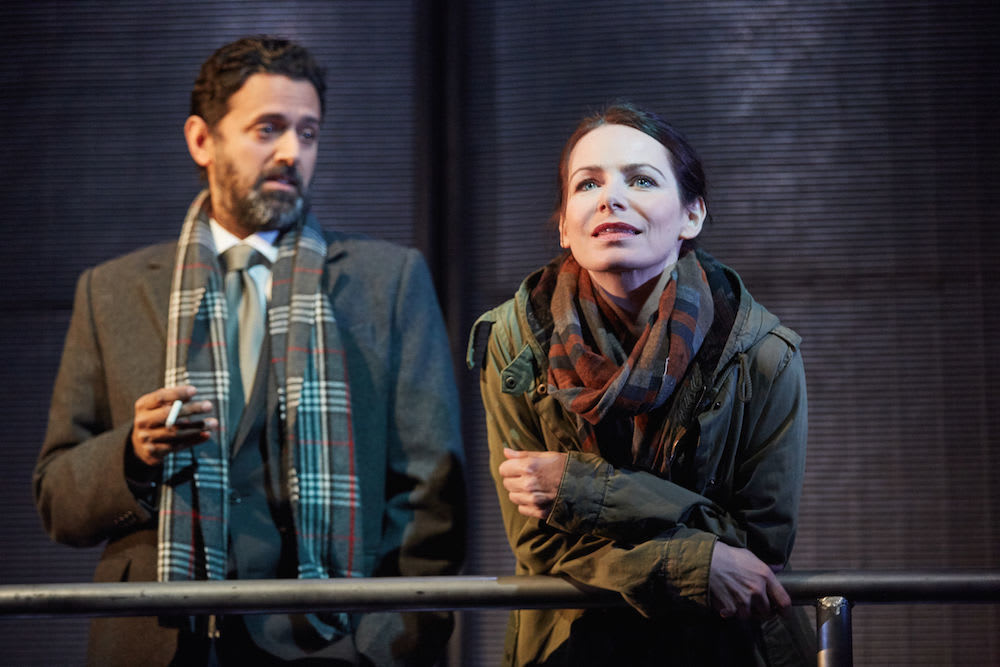 Given the current social and political climate, it comes as no great surprise to see a number of playwrights turning their attention to the British Muslim experience today.
John Hollingworth, who is best known as an actor, sets his play in Bradford on the eve of a Conservative Party conference and then peoples it with stock characters.
Broadly, they divide between two interconnected families. On one side is Navin Chowdhry's Kash, the prospective Conservative candidate in a constituency where the Muslim vote will probably carry the day.
He is a widower living at home with his headstrong, teenaged daughter Qadira, played by Salma Hoque.
Kash is going out with Natalie, a teacher given great humanity by Clare Calbraith. In the early scenes, she shows her commitment to a prospective husband by converting to Islam, much to the distress of her ultra-Conservative activist mother, Jacqueline King playing Lyn.
This set-up should provide the ingredients for a cracking contemporary drama showing the culture clash on the front line of religious difference.
In fact, John Hollingworth has a habit of over-egging the pudding with the result that too often, the plotting feels like that of a lightweight TV drama. On the plus side, this keeps the pace moving throughout the 2¼ hours with the assistance of director, Indhu Rubasingham and an eye-catching set designed by Richard Kent.
Amongst other developments, there is a women's peace camp that threatens the order of the party conference, the difficulties faced by the newly-converted Natalie and the teenage attraction to fundamentalist anarchy.
In addition, there are behind-the-scenes political shenanigans, family difficulties on both sides and recriminations from all and sundry.
When one throws in the tediously racist Lyn, who delivers a series of drunken outbursts, there is far too much going on to allow any writer to concentrate on some major issues that Hollingworth identifies but fails to develop fully.
This is a shame because the subject matter is taking on increasing relevance almost by the day at the moment as British schoolgirls are beginning to flock to Syria, while closer to home terrorists are being uncovered with terrifying regularity.
The highlights of the evening tend to come in some of the more impassioned speeches, with both Natalie and Qadira representing their respective beliefs eloquently.
Reviewer: Philip Fisher