Music Hall Monster: The Insatiable Mr Fred Barnes
Christopher Green
Wilton's Music Hall
Wilton's Music Hall
–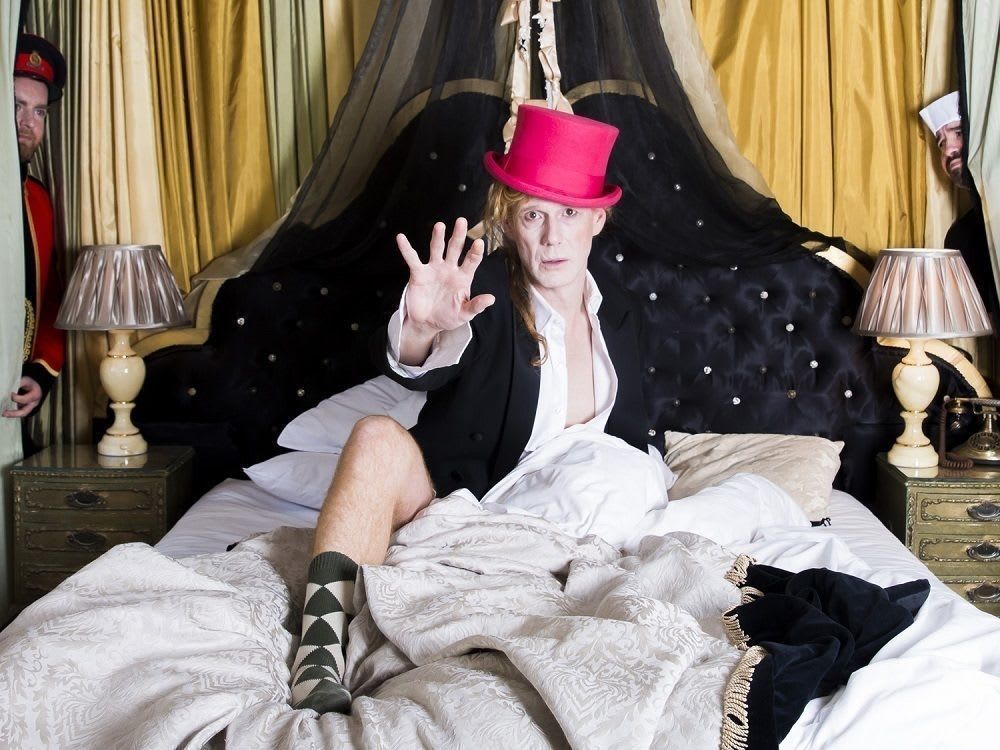 It appears that Christopher Green has taken all the elements of a one-man bio-cabaret, put them in a box, shaken the bejeezers out of them and then tipped them out onto the stage.
It could be a catastrophic mess but in Olivier Award-winning Green's talented hands it has the thoughtfulness and craftsmanship of a Jackson Pollock drip painting.
Music Hall Monster: The Insatiable Mr Fred Barnes is as challenging as it is entertaining. Rather like Mr Barnes himself, who for two decades enjoyed wealth, stardom and annoying the establishment, being branded a "menace to His Majesty's fighting forces" because of his appetite for bedding servicemen.
The same proclivity got him barred from attending the Royal Tournament, a ban which he flouted repeatedly.
At the highpoint of his success, over the 1920s, Barnes spent extravagantly on clothes, his extreme accessory a marmoset monkey which would adorn his shoulder. By the mid 1930s, he was an alcoholic, singing for drinks in Southend pubs, a small chicken on his shoulder.
The emotional journey from monkey to chicken—Green's words not mine—is non-linear, often uncomfortable and very contemporary.
This is no tribute act. Like a Rubik's Cube, Green turns Barnes over and over to look at him from all angles in an attempt to get to the core of the man, in the process revealing something of himself and the emotional investment in being an artist.
A variety of devices—impersonation, facts, role play, psychoanalysis, Q&A—allow the creative Green, with his signature audience involvement, to get in a lot of information about Barnes and how we might look at him today.
Green's approach to Barnes is a sympathetic one revealing the broken human being that lay beneath the diversion flamboyance. The life that he distils at one point into "sex, death and death" is not pathetic so much as tragic.
Green's deconstructed depiction of this man born before his time is insightful, provoking and teasing. The Insatiable Mr Fred Barnes isn't always an easy watch but, like the Pollock, it rewards perseverance exponentially.
Reviewer: Sandra Giorgetti