My Country; a work in progress
Carol Ann Duffy
National Theatre
Sherman Theatre, Cardiff
–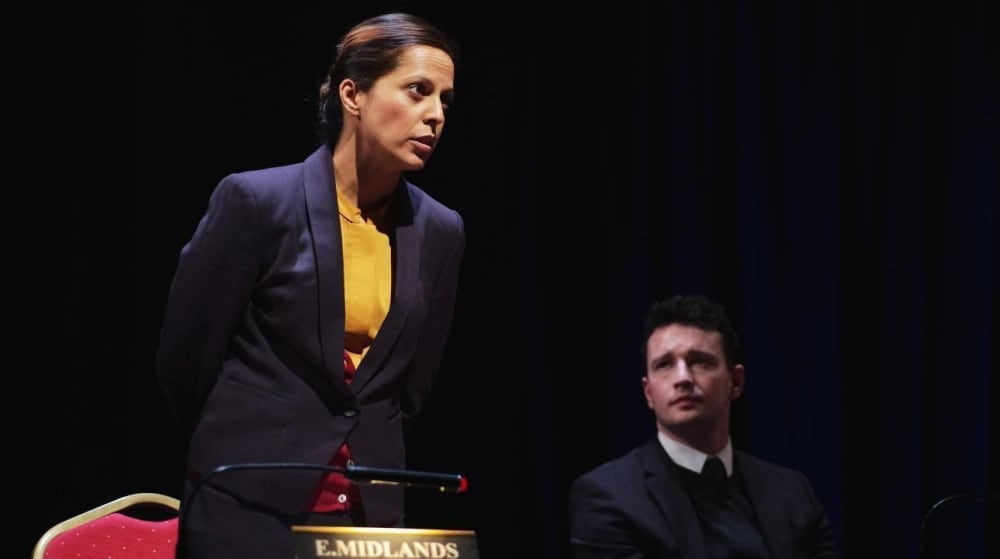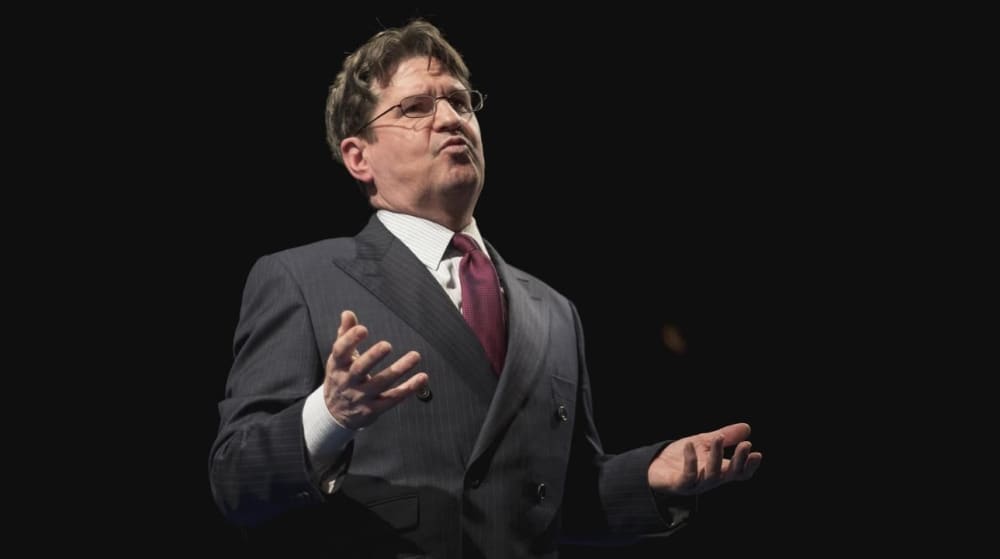 The National Theatre's My Country; a work in progress arrives in Cardiff in the middle of a national tour which will conclude in London—at the Theatre Royal, Stratford East—shortly after a new government has been elected, and coincidental with the first anniversary of the event it was created to document: the contentious referendum which saw Britain vote to leave the European Union.
I must admit to going into the performance with fairly low expectations, despite the considerable reputations of those involved. Director Rufus Norris announced the project by pointing out that it would involve "listening" to Britain and reflecting back their thoughts; seeming to disregard the fact that playwrights spend much of their lives listening, and that his company's inbox was probably groaning under the weight of unsolicited scripts dealing in a cogent and well-argued manner with the "Brexit" phenomenon.
Nevertheless, the approach he took was to engage a number of organisations (including National Theatre Wales) to interview dozens of people on issues related to the fallout from the referendum. He then tasked Poet Laureate Carol Ann Duffy with weaving the results into a narrative.
The piece commences with Penny Layden's Britannia—informally referred to as Britney—arriving in a meeting-room (set design by Katrina Lindsay) full of desks and ballot-boxes, and preparing it for one of her irregular forums. To set the tone, she plays some familiar patriotic themes on the sound system before settling for Frankie Goes To Hollywood's apocalyptic "Two Tribes".
Then the delegates start to arrive, representing both different areas of the UK, and disparate elements of the debate. Thus, Stuart McQuarrie is Scotland—or at least the Edinburgh-Glasgow axis—and Cavan Clarke represents Derry/Londonderry, both of which areas voted to remain in the EU.
Christian Patterson is a Merthyr Tydfil coping with industrial decline; Adam Ewan is the apparently contented South West of England; Seema Bowri represents the East Midlands, where immigration is seen as the deciding issue; and Laura Elphinstone is the North East, where the EU's impact on the fishing and agriculture industries is crucial.
Following some humorous banter, we settle into the meat of the play: the actors sit at their desks and each expresses, verbatim, the diverse views of a number of interviewees. These are punctuated by the input of politicians, all played by Layden, who is especially impressive as a self-consciously eccentric Boris Johnson, and a Nigel Farage who calls to mind a used-car salesman.
David Mamet holds the view that the most effective political theatre is not that which propagandises for a particular point of view, but, instead, points out the complexity of the universe. In terms of its political viewpoint My Country… is certainly frustratingly incoherent—perfectly reflecting the tone of the public debate.
There are no experts, here—certainly no voices of authority from the EU institutions—only people with individual obsessions and axes to grind (bent bananas, benefits-grabbing immigrants etc).
The performances are all excellent; Bowri is particularly striking as an elderly Asian man frustrated with Islamism in his community, as is McQuarrie and his array of sardonic nationalists.
Norris guards against Brechtian dourness by keeping things moving, and staging several moments where commonality and difference are celebrated—Scotland supplies the whisky; Leicester, a Showaddywaddy sing-along.
The piece is perhaps at its most heartening when Duffy allows Britannia to speak her poetry, expressing a hopefulness which seems absent from the rest of the text—even those voices in favour of isolationism seem fatalistic.
If there is a practical political point made in what is a rousing 80 minutes of ostensibly freewheeling debate it is that we are sorely in need of effective, intelligent leadership.
The performance I attended took place on a day in which our Prime Minister proclaimed that her reputation as a "bloody difficult woman" would be an advantage when it came to agreeing our terms for leaving the EU.
Perhaps writers who "make stuff up" truly are surplus to requirements.
Reviewer: Othniel Smith