My Eyes Went Dark
Matthew Wilkinson
107Group
Traverse Theatre
–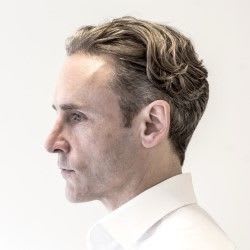 It is hard to imagine a less theatrical stage work than My Eyes Went Dark. Instead, this piece has the feel of a long, ethereal radio play.
It is based on the experiences of North Ossetian architect, Nikolai Koslov after his wife and children, 4 and 8, are killed when two planes collide.
For the ensuing 1½ hours, Cal MacAninch's character perambulates around a series of women, all played by the versatile Thusitha Jayasundera.
Matthew Wilkinson has written a play that is deliberately disjointed and can be very confusing as time circles around.
It doesn't help that the central figure is driven mad by his loss, such that his behaviour (and that of the world around him) is often irrational.
My Eyes Went Dark tries hard to get under the skin of an innocent victim but many might conclude that it misses its goal by some way.
Reviewer: Philip Fisher