David Baddiel - My Family: Not the Sitcom
David Baddiel
Playhouse Theatre
–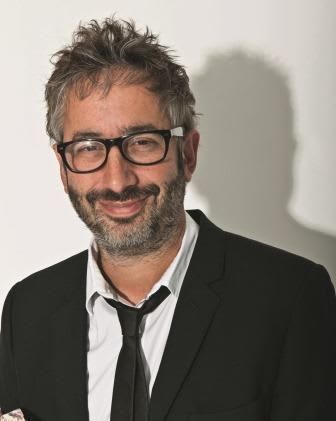 Memory, death, bereavement and dementia: these are the serious themes that Baddiel touches upon in his one-man show. After his success at the Menier Chocolate Factory, he is in the West End for a limited season.
The 677-seater Playhouse auditorium is intimate enough to keep Baddiel close to the audience in what it is a crossover between stand-up and story-telling. At the very start, he confesses that he cannot lie and all he will talk about is the absolute truth. Indeed he seemingly does so, in an unrepentant, frank sort of way.
Subjects of his story-telling are his mother, who died just few years back, and his dad, who has an aggressive form of dementia.
Aided by visuals projected onto the board at the back of the stage, he clicks through photographs, video-clips and even tweets. Twitter and Baddiel's irreverent relation with social media are the frame that starts off and ends the show.
In a sort of homage to the dead and the dying, Baddiel jumps through memories, anecdotes and jokes while also building up a composite narrative. He starts with his mother and moves on to talk about his dad in the second section after the interval.
Yet it is his mother who is the very star of the show and luckily for him his mother's uncharacteristic quirks and liberties (if the clip from Baddiel Skinner Unplanned is anything to go by) have much to keep the audience entertained.
She is so much of a presence that his dad is, instead, a figure fogged amongst the present memories of his dementia and earlier memories of his outrageous straightforwardness. In the meantime, others pop in the conversation such as his brothers, his son and even his cats.
Besides the jokes, the quirks and bizarre situations that solicit much laughter, Baddiel paints a clear and narratively captivating picture of his mother and father, well situated in the historical context of post-war Britain, the swinging '60s through to the '70s and beyond. Also his and their Jewishness is part of it.
The tone is never totally nostalgic. Even when towards the end the somber reflections of his father's disease grow darker, Baddiel swiftly turns round the corner and finds humour in the saddest of situations. Is it right to use humour to talk about disease? he asks himself but there is never really much doubt what his answer would be.
Baddiel is an accomplished writer-comedian and his performance persona has a charmingly casual touch that is gracefully presented with warmth and humbleness. It is not a lyric storytelling but a compassionate, truthful one. When, after the applause, he invites the audience to a post-show Q and A, some want to know about his family but also some ask about his struggle with his father's dementia.
After all, family, death, love and disease are aspects of life we can all share and reckon with. And as, with ease and tact, Baddiel invites us to laugh and brush off the tears, we are comforted by the humour that comes with our own mortality.
Reviewer: Mary Mazzilli