My Last 2 Brain Cells
Tom Hazleden and Joe Pike
Vault Festival at The Vaults
–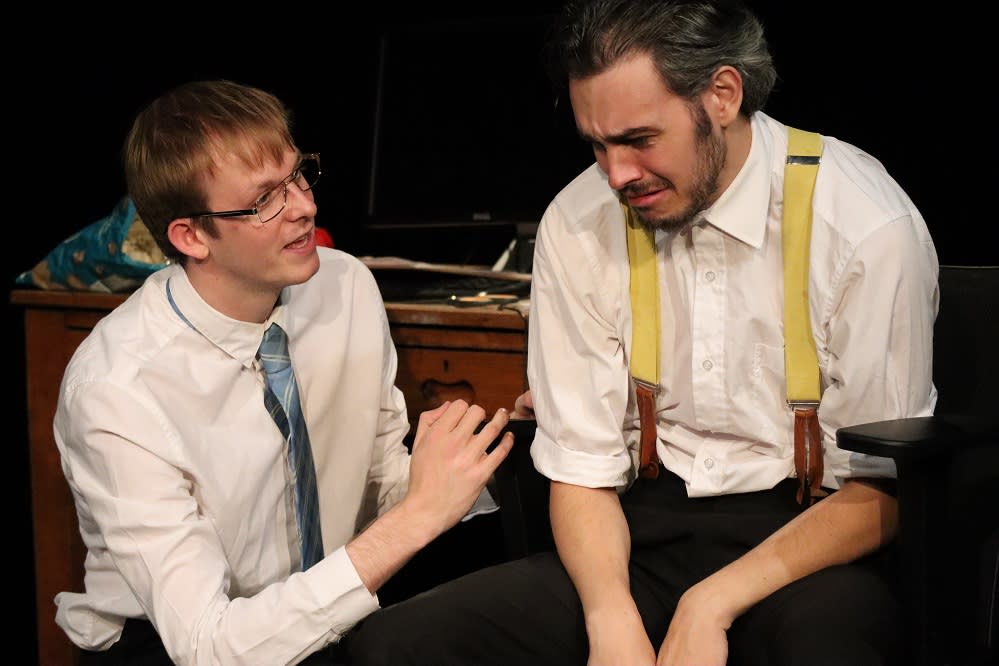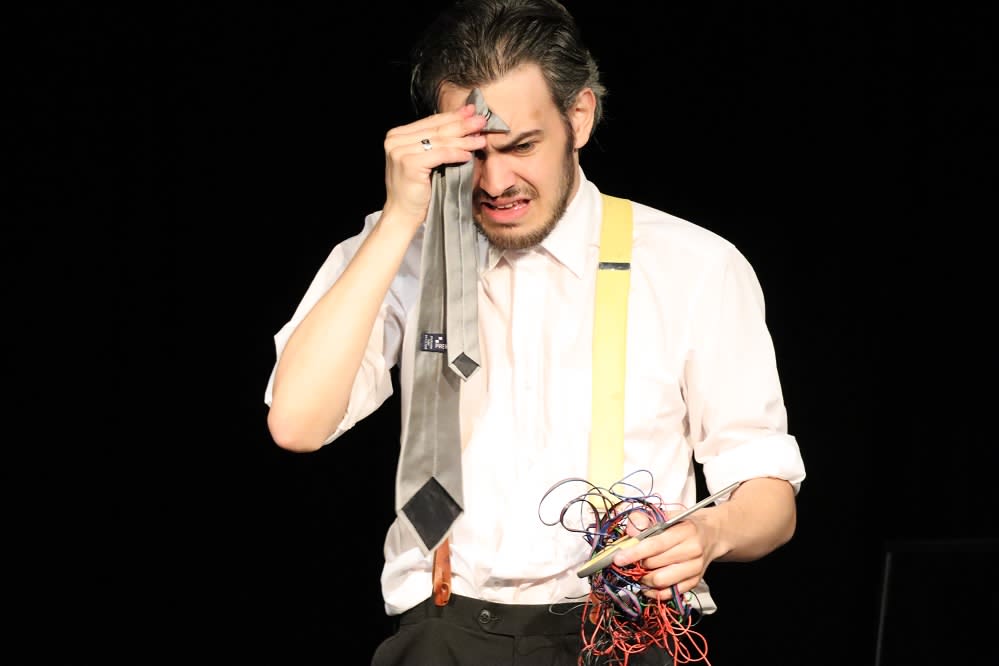 If My Last 2 Brain Cells did not have any of the rude bits, it would be a great show for older kids. As it is, it goes down a storm amongst adults, selling out its first outing at this year's Vault Festival, adding an extra performance and still packing them in.
The show may be about brain cells, but it is not cerebral, tickling the funny bone in the same way as a well-timed pie in the face. But what these brain cells lack in intellect, they more than make up for in energy, and they need to because it is just the two of them.
Along with intellect, they also lack colleagues, because when Gary, in whose temporal lobe they operate—and I use the word 'operate' advisedly—started dying as the result of an accident, everyone else scarpered, locking the door behind them.
It is now down to Gary's last 2 brain cells, number 64,928,480,327, known non-consensually as Clive, and 12, to save him and themselves, with the aid of an Alexa-like smart assistant, a manual and five of the eighty or so hormones in the audience.
Clive and 12 are as different as the left and right sides of the brain: Clive methodical, sensible and geeky, and 12 a child in a grown-up's body, impulsive and superficial.
A good deal of the humour comes from these intrinsic differences in character, served up with a dollop of absurdist outlook as, increasingly out of their depth, they try out various desperate, often nonsensical ideas to salvage the situation.
Performers Tom Hazleden (12) and Joe Pike (64,928,480,327) are a likeable pair of clowns with a natural chemistry between them, and the show is rich with comic ideas.
As writers, Hazleden and Pike could do with a director to help pick out the best of the material, developing fewer ideas but to greater overall effect. They could also consider working through some of the ideas that are currently quickly abandoned or allowed to fizzle away in order to fully exploit their comic potential.
It may seem greedy to want quality as well as quantity in a fast-paced show like My Last 2 Brain Cells which delivers laughs a-plenty, but Hazleden and Pike are a talented duo and could surely do it if they put their heads together.
Reviewer: Sandra Giorgetti