My Light Shines On: Ghost Light
Hope Dickson Leach
National Theatre of Scotland
Edinburgh Festival Theatre
From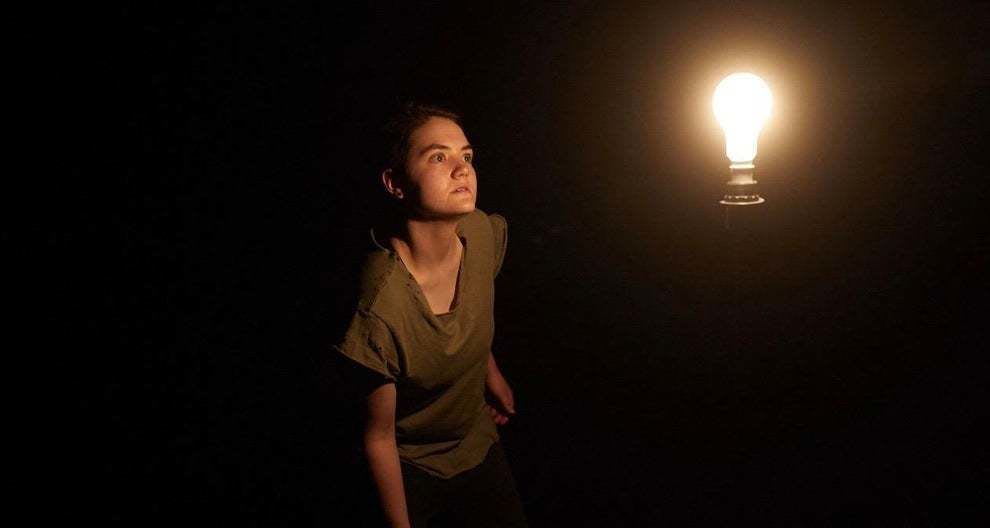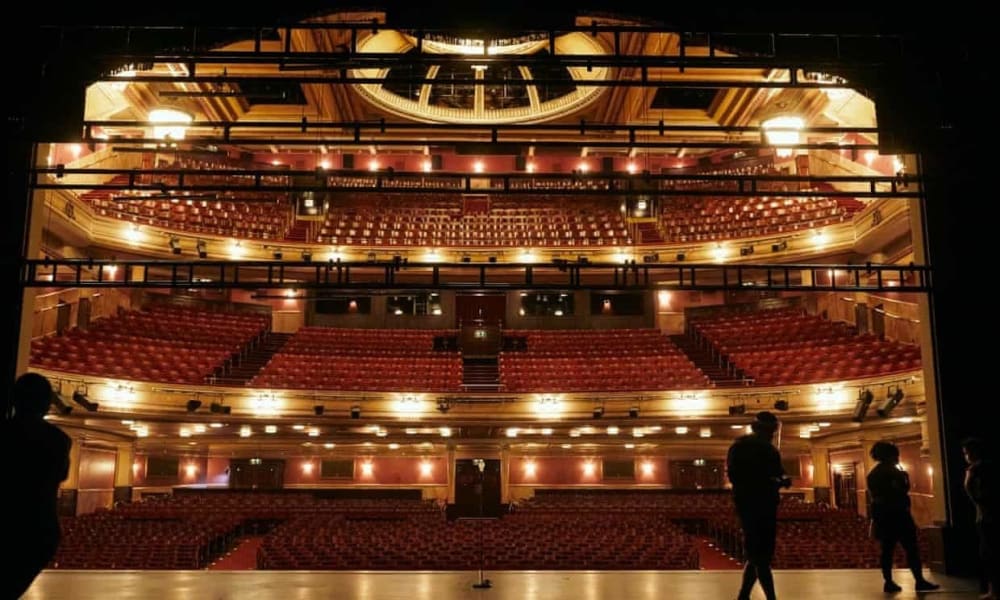 In the absence of the real thing, this co-production between the National Theatre of Scotland and the Edinburgh International Festival is a brave attempt to condense the essence of the Edinburgh experience into 30 minutes.
In roughly a dozen very short scenes, a large team of actors led by James McArdle and Siobhàn Redmond wander round the Edinburgh Festival Theatre, frequently interacting with backstage crew including costume team, a stage hand and others.
While doing so, they deliver snippets of plays, including favourites from the Scottish repertoire such as David Greig's adaptation of J M Barrie's enduring classic Peter Pan, The James Plays by Rona Munro, The Cheviot, the Stag and the Black, Black Oil by John McGrath and Frances Poet's Adam, voiced by its subject / star, Adam Kashmiry.
These are supported and supplemented by a stream of new writing, frequently witty and often perceptive as commentaries on our lives today and the theatrical experience.
The production, which has been co-conceived by Hope Dickson Leach along with NTS Artistic Director Jackie Wylie and former Traverse Artistic Director Philip Howard, is never less than atmospheric and holds the attention thanks to breathless pacing and clever anthologising.
While there is never enough time to stop and think about the brief extracts and their place in the original plays or the Scottish canon more widely, the collage effect builds to a point where viewers will have a deeper understanding about the component parts that make up an Edinburgh International Festival production.
In addition, there is enough food for thought about society today to titillate, if not necessarily satisfy, the tastes of those interested in contemporary affairs and / or the theatre.
More than anything, though, Ghost Light, which forms part of the My Light Shines On season, is a reminder of what we are all missing in 2020 and can hope to enjoy again in a year's time.
Reviewer: Philip Fisher