My Son's Husband
Daniele Falleri
Night Express Live
Teatro Technis
–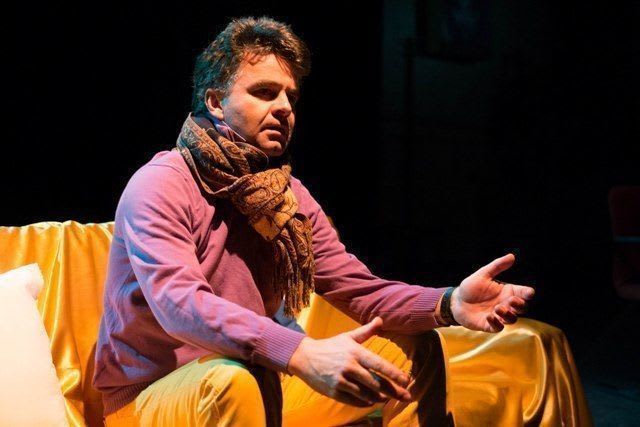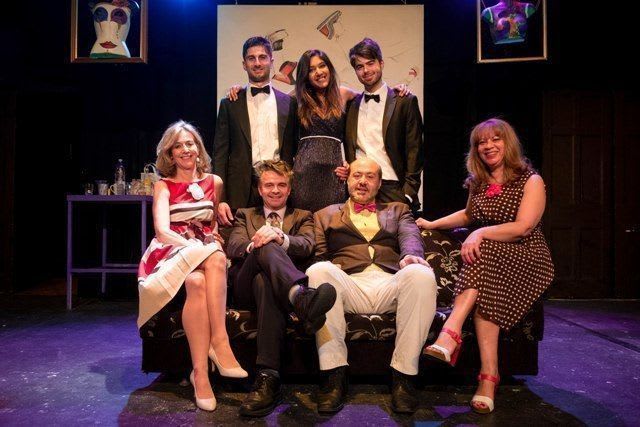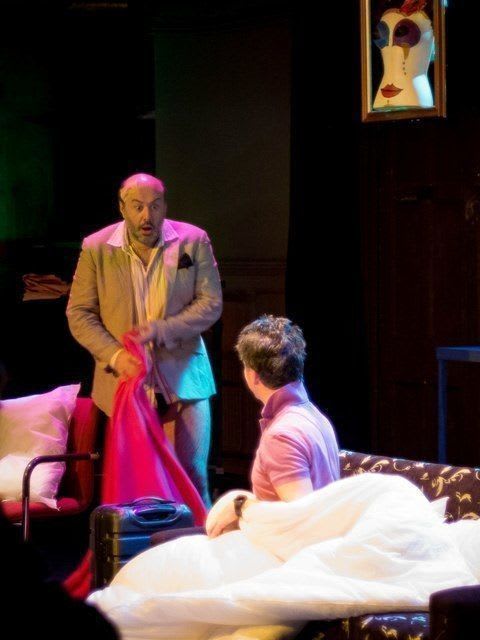 It is not often that one gets to see a play by a contemporary Italian playwright so my interest was piqued by the UK première of My Son's Husband written in 2012 by Daniele Falleri.
The comedy opens as Michael and George await the arrival of their respective parents at the flat which the young lovers share. Two surprises are in store for the families since, in announcing their imminent marriage, Michael and George will also be coming out. Mamma mia!
This is the touch paper that starts a chain of events that form the body of the play which concludes, as we know it must, with a happy ending for the young couple and with the parents newly liberated from their traditional shackles.
The play has a lot going for it. It is certainly funny, it has moments of genuine poignancy and its storyline is satisfyingly convoluted, even if it is not particularly original.
It is a crafted piece whose un-laboured moral is to be who you really are, and we get to see inside the heads of the characters through soliloquies interspersed through the action which reveal formative experiences of their youth.
The problem for this comedy of manners lies in the fact that for a recent play, to this cosmopolitan London audience member, it is redolent of an earlier time. Gay marriage is not a taboo here, that time has passed, and I had to fight off the nagging feeling that My Son's Husband is regressive.
The programme tells us that Falleri's purpose is to put on stage popular prejudices and gay clichés in order to demolish them. Why then do we finish up with the audience laughing at Michael's father mincing about a la Mr Humphreys.
Whilst the play has some success at ridiculing ignorant beliefs about 'gay types', such as George's mother thinking he can be 'cured' by having the pretty waitress Laurie forced into his life, it achieves it at the expense of reinforcing doting mamma/bottom pinching men "Italian types".
I understand this in its original context: it serves in Italy to show up the parents' hypocrisy as that of Italian society, in translation these are the Italian stereotypes of old jokes.
As to the production itself, it suffers from insufficient rehearsal. Director Raffaele Cericola has some good ideas but they are poorly executed by a cast insufficiently confident in their parts. And what excuse is there for not knowing your lines?
There are some good moments from Tino Orsini and Roberto Benfenati as the two fathers, Stefania Montesolaro as Michael's mother and Yvonne Wickham as George's mother makes a good fist of an awkward role.
Three of the cast are recent graduates and frequently appear self-conscious. Most of the cast struggle with delivering the English script at one time or another and some of this is down to Cericola's translation which has some very thumby lines, seemingly translated for the page, not the stage.
This is a particular weakness in the closing speech where the young Laurie, the voice of modern Italy, delivers an almost entirely incoherent soliloquy. Italy's new dawn may not be tomorrow.
Reviewer: Sandra Giorgetti