Natasha, Pierre & the Great Comet of 1812
Dave Malloy
Ars Nova
Imperial Theatre, New York
From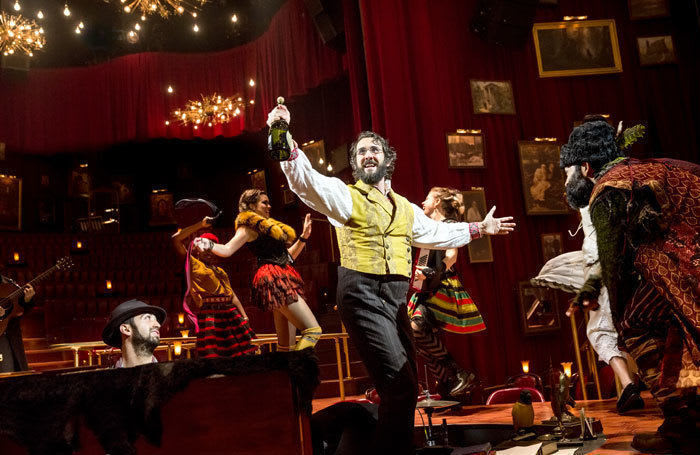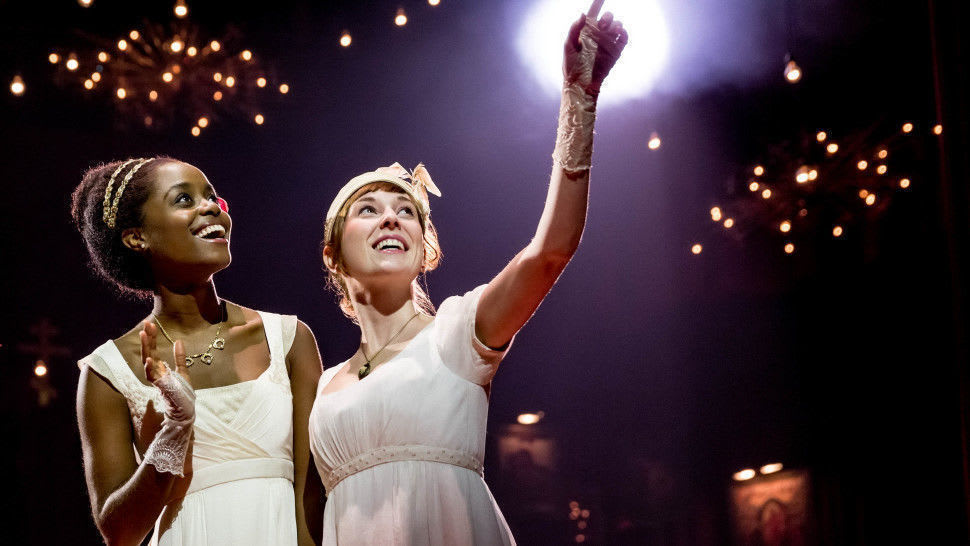 If you find it hard to believe that spending $180 (currently close to £150) on a theatre ticket could ever be justified, Natasha, Pierre & the Great Comet of 1812 might just be the show that changes your mind.
Admittedly fans of brainless jukebox musicals may reject a work that is intellectually stimulating and has a book that could work as a straight play. The callow might also be put off by the connection with War and Peace, a novel with a reputation for length and difficulty.
However, the somewhat unlikely combination of Dave Malloy and director Rachel Chavkin from The TEAM, have created one of the best musicals that anyone could hope to see.
The care that has gone into the staging, not to mention a budget that requires hordes of people, many including the leads making Broadway debuts, to populate the tale, is awesome. Indeed, the production qualities and Russian-influenced ambience of an evening which in reality follows a single, highly dramatic, 70-page episode rather than the whole epic novel, are more closely akin to opera than musical theatre, such is the depth and pathos generated by the 2 hour 40 minute performance.
To generate the right atmosphere, the Imperial Theatre has undergone a makeover, which sees designer Mimi Lien removing the stage and reconfiguring the seating allowing actors to interact with paying guests using walkways through the auditorium and seating in the main playing area. This also allows viewers to appreciate Paloma Young's lavish costumes that somehow bridge the 200-year gap between 1812 and the current day. The look also features floating lights and period paintings, including images of Napoleon and Tolstoy, all helping to create the appropriate atmosphere.
Some of the visuals are stunning, especially those involving wicked womaniser Anatole played by Lucas Steele, a man who brings bleach-blond hair and a lovely tenor to aid his seduction of a sweet innocent.
On the receiving end is Denée Benton's beautiful, newly-married Natasha, who sings like a dream and conveys both passion and hopelessness with aplomb.
Mirroring her unhappiness is Pierre, played by popular singer-songwriter Josh Groban. He is an unhappy alcoholic, married to Anatole's almost equally unpleasant sister. On the plus side, Pierre has a good heart and does his best to save the day when things go wrong, as does Brittain Ashford as songbird Sonya.
The music is varied and never predictable, which seems to be Dave Malloy's calling card. It is designed to allow the performers to tell a sad story of love and lust that can never come to a happy ending.
The songs vary from wistful arias and duets to roaring Broadway show tunes such as "Balaga" that practically bring the audience to its collective feet and certainly do so at the end of a triumphant evening.
For this critic, Natasha, Pierre & the Great Comet of 1812 is likely to be the musical theatre highlight of a year that is only a week old. It is that good and, despite the cost of such a special production, this richly garlanded musical really is worth every penny of the entry fee and must surely cross the Atlantic before too long.
Reviewer: Philip Fisher