Needles and Opium
Robert Lepage
Ex Machina
Barbican Centre
–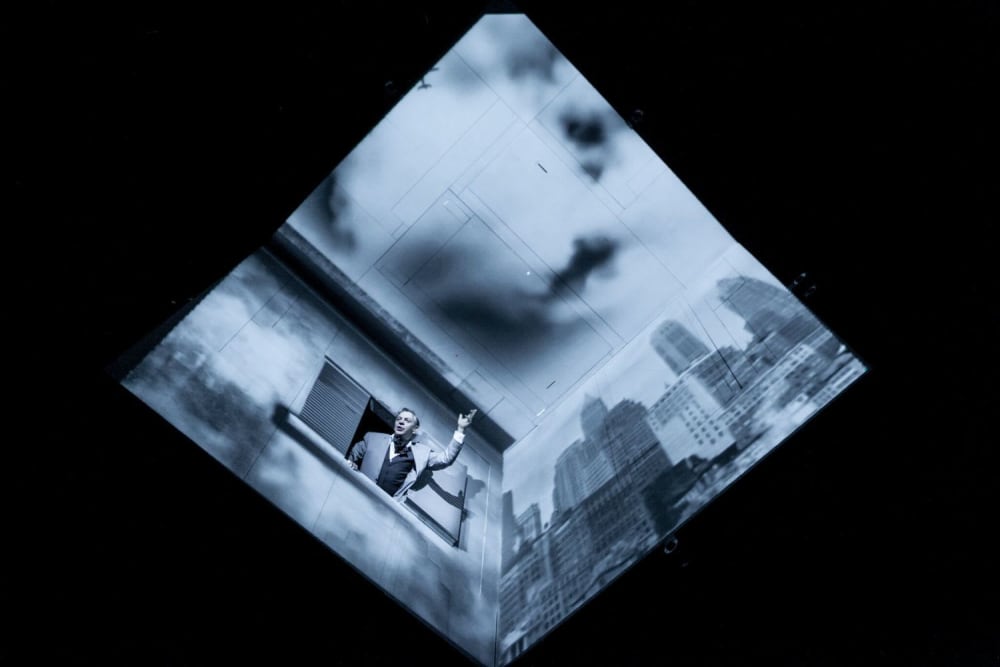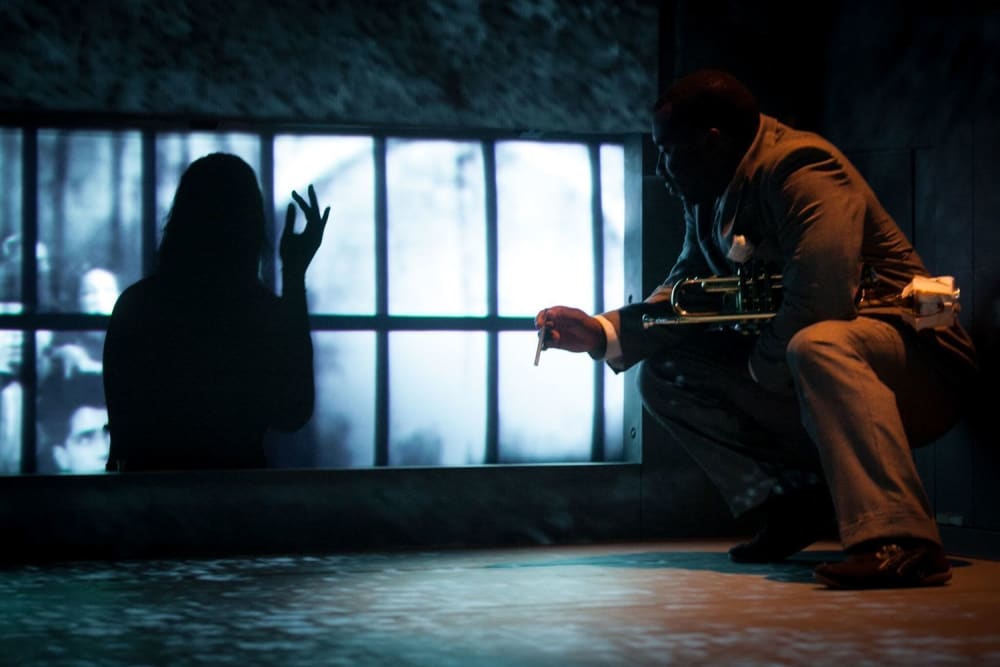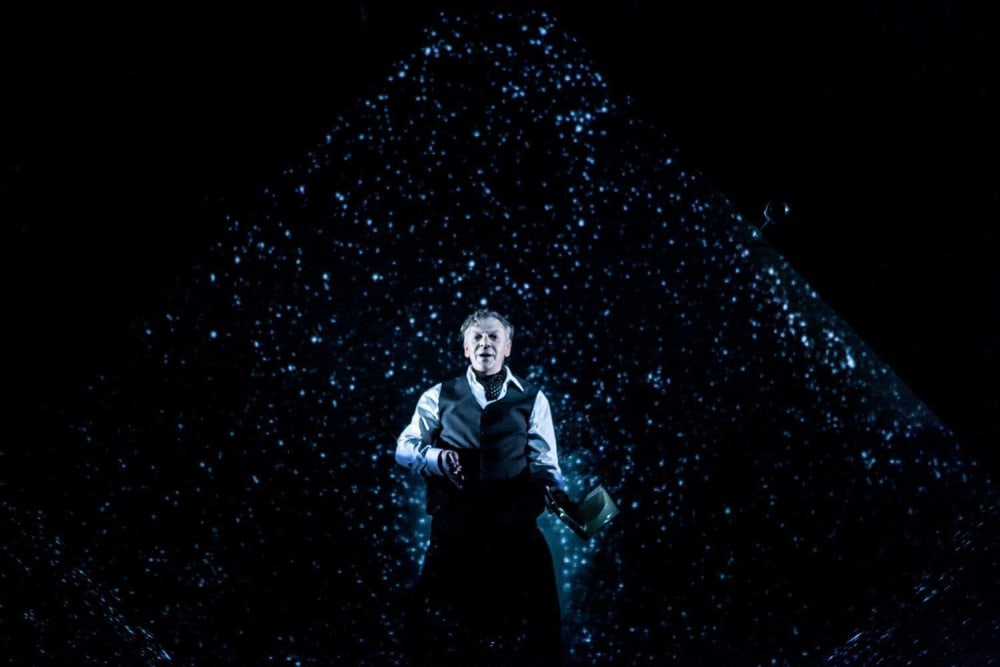 Canadian writer, director and actor, Robert Lepage presents a unique, magical brand of theatre that can entrance a viewer even when he or she ostensibly has no particular interest in a play's subject matter.
In the case of Needles and Opium, one is invited to witness the parallel experiences of poet and film maker Jean Cocteau and jazz trumpeter Miles Davis. One of the main connections between the two men, as the title suggests, is a need for the escape offered by hard drugs.
However, there is far more to this Ex Machina production, written and directed by Lepage, than the dramatisation of a biographical snippet from Paris c.1949.
The opening hints at some of the intoxicating treats that follow in the next 100 or so minutes.
An actor appears in mid-air occupying a cubed area that is literally dazzling.
This is a cramped playing space that then revolves on many plains, becoming hotel rooms and jazz clubs, cosmic depictions and so much more, aided by some beautiful graphics from designers Carl Fillion (set) and Claudia Gendreau (props) and video colleague, Lionel Arnould.
The story also works on a number of levels, narrated by Marc Labrèche, as a troubled theatrical artist named Robert, which he doubles with Cocteau. Robert has travelled to New York in 1989 in order to record voice-overs for a biographical film about Miles Davis.
In keeping with his whimsical habit, he stays in a hotel room made famous first by the occupancy of Jean-Paul Sartre and Simone de Beauvoir and later Davis's lover, the singer Juliette Greco.
Both in the studio and his undersized hotel room, Robert manages to exude the frustrations and insecurities so familiar to fans of Robert Lepage, creating humour that some might regard as a French Canadian response to Woody Allen.
Labrèche's dual activities lead nicely into the interactions with the trumpeter, played by the acrobatic Wellesley Robertson III who is a powerful and at times literally dizzying physical and musical presence without uttering a word.
In addition to the (pseudo)-autobiography and information about the musician and poet, Lepage explores other topics much more widely, for example delivering at least a sliver on one of his favourite subjects, Quebecois history, to amuse and illuminate his story.
Like 887, which was such a hit at the Edinburgh International Festival last year, Needles and Opium is a wonderful theatrical experience and should not be missed.
Reviewer: Philip Fisher