Nell Gwynn
Jessica Swale
Shakespeare's Globe
–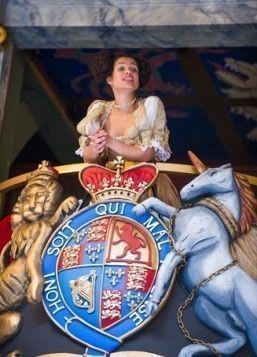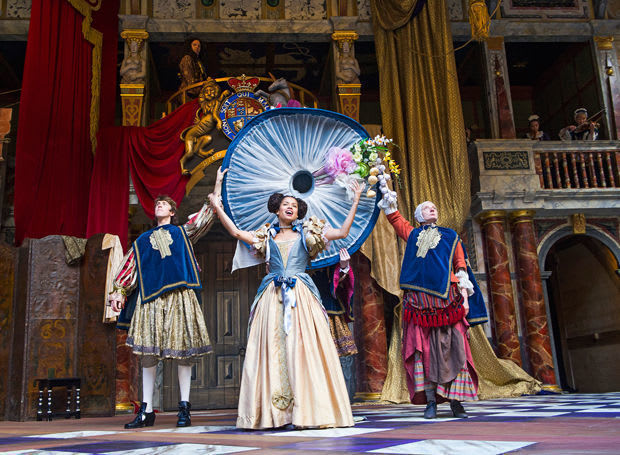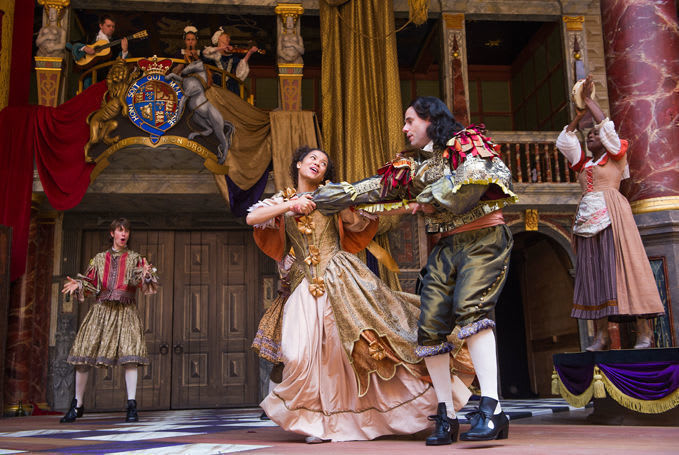 Jessica Swale's comedy, loosely arranged around the legend of Nell Gwynn, is a most uncharacteristic piece to see staged at Shakespeare's Globe.
This bawdy romp is at its best when it veers away from its tenuous take on history into theatrical hijinks, milked for all that they are worth by director Christopher Luscombe, on a stage attractively adorned by designer Hugh Durrant, who also ensures that the period costumes are lavish.
It is also difficult to see how this anachronistic light entertainment fits into a season entitled Justice and Mercy, not obviously highlighting much of either.
The evening opens as Gugu Mbatha-Raw in the title role emerges from the pit to give up her oranges in exchange for lessons in acting from Jay Taylor's Charles Hart, a handsome, patrician member of the King's Company.
For those not steeped in the history of the Restoration, this was scandalous behaviour, since the presence of a woman on the London stage had not been witnessed for untold generations.
However, despite the literary skills of an idiotic John Dryden, Thomas Killigrew's company needed something to head off the competition and an actress was all that was left.
Combining Barbara Windsor's perkiness with a good line in wounded dignity, Miss Gwynn turns out to be talented, although in this version her skillset often seems better suited to the music hall than straight theatre.
As even the unlettered will be aware, the lady's fame rests on her achievement in attracting King Charles II, played by Charles Sturzaker.
In need of the next entry on to his never-ending conveyor belt of mistresses, the King falls for the former prostitute, making her into a lady.
In this feminist reading, this innately intelligent Nell Gwynn gives as good as she gets, cheeking the King much to his frustration and amusement, building a strong rapport with the audience as well as the monarch.
In theory, a historical drama set in the period a few decades after Shakespeare's demise should be perfect fare to complement the Bard's work.
However, rather than a serious attempt to view a historical figure, Christopher Luscombe's production is for the most part an undemanding comedy that spends much time in Carry On country with the leading players generally shown as caricatures.
Instead, the 2½ hours are devoted to watching the players messing around in eccentric fashion, those at court doing likewise. There is also the unsavoury sight of Nell's old Ma appearing in need of alms to pay for her drinking habit.
While Miss Mbatha-Raw makes the most of her starring opportunity to demonstrate good all-round skills as an actor and singer, most of the plaudits go to those who are best at low comedy, Amanda Lawrence stealing every scene that she graces as the company's dresser, Nancy.
Audiences always like to laugh and get plenty of opportunity in this production but anyone hoping to be steeped in period drama will be disappointed.
Reviewer: Philip Fisher