Nest

New Movement Collective
Welsh Chapel, 136 Shaftesbury Avenue London W1
–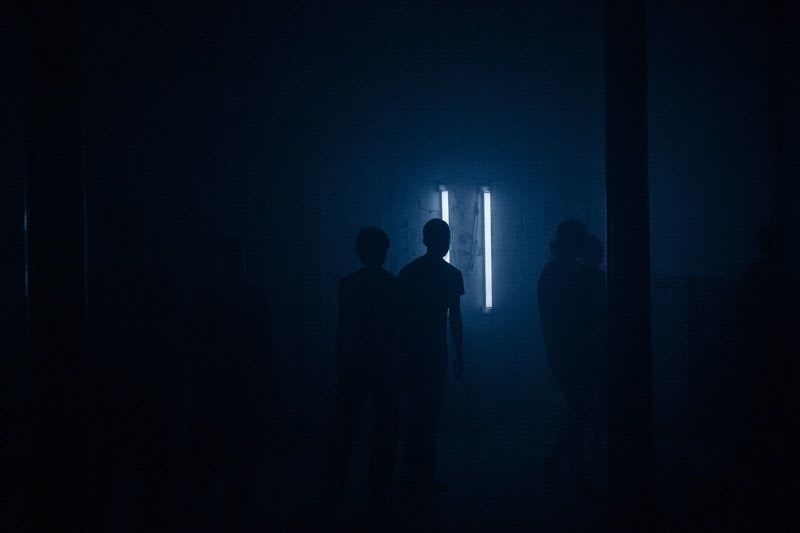 Site-specific, immersive dance theatre is not new—over the last few decades I have seen promenade performances in the British Library, the Natural History Museum, the Barbican's Rain Room, the Tate, as well as in 'found' places. And of course, there is Shunt and Punchdrunk refreshing disused hidden spaces, the parts other theatres can't reach. There is now a sophisticated audience for interactive cross-fertilising art cultures.
The choice of venue makes for the crucial ingredient, the conceptual framework, and James Cubitt's 1888 building is just the thing for New Movement Collective's Nest, a modern take on Homer's Odyssey, which takes us on a trip through a venue distressed by time, dusty, dank, falling apart, encrusted with layers of existence, a former chapel then infamous club and regular pub, soon to be redeveloped as an 'experimental' arts venue by Stone Nest, a recently created arts organisation.
Dormant, crumbling since 2010, in transition, Odysseus's long voyage home is a metaphor for the grade II listed building that NMC has temporarily transformed into a place of mystery and magical projections.
Up and down staircases, regular and spiral, down into gloomy cavernous crypt, high into the dome, with only a flask of nectar filled from a purchased drink of choice to sustain our seventy-five minute ordeal, into misty realms, led like sheep by kind ushers, allowed to roam free to explore rooms big and small—but only until the storm calls us back to the central dome.
Lights crisscross in Masonic patterns, strafe and ripple across the swaying rolling deck, searchlights pick out and play along grey metallic frames of tall narrow houses, a background hum gets louder, sea birds, creaking timbers, ambient and mystifying, is that a Greek tune woven in there, a lute, are those distant bells.
We see and hear what we see, each of us on an individual journey, those that remember Homer's Odyssey and those that don't, those that seek each other for safety and those that break free. Is that the Lotus Eaters chill out room, that Penelope at her weaving loom (harp in this case), Circe trapped in a white web of her own making, is that Odysseus boxed in to a tight space?
Ten creatures roll and twist, arch and curl, tossed by the storm, climb the mainstay, lift and sustain each other on Gericault's drowning raft, struggle against the gods, themselves, and the elements, their white dress soaked with sweat and grime.
Violet lights turn them briefly into ghosts. Looming out of the darkness before us and behind, shape shifting, wary of Cyclops' two-way mirror eye and portal. Sweltering heat, exhaustion sets in—we are at one with Odysseus and his crew, tired, uncertain, disorientated.
'Dan Flavin' light strips, and architectural grids guide the interlocking metallic frames—very like those used in Sidi Larbi Cherkaoui's Babel and Cathy Marston's WitchHunt (Clemmie Sveaas, one of the NMC performers, had the lead role in that)—but these frames have something deeply red at their heart.
Rearranged, one sees it is a sailing boat trapped inside. Odysseus just needed to find the right combination. Ingenious. NMC, in existence only since 2009, have found the right combination: Nest is their choreographic concept—with music by Anna Meredith and Christopher Mayo, architecture by Studio Weave, interactive lighting technology by Marshmallow Laser Feast, film and animation by Filipe Alcada, and costume by Georg Meyer-Wiel.
The dancers (Clemmie Sveaas, Gemma Nixon, Patricia Okenwa, Malgorzata Dzierzon, Alexander Whitely, Anthony Missen, Joe Walkling, Renaud Wiser, Robin Galdwin and Jonathan Goddard) bring a wealth of experience between them—from Rambert, Alston, Maliphant, Wayne McGregor's Random Dance, Michael Clark, Scottish Dance Theatre, and many more.
From 10-20 September Nest can be seen as an installation in Battersea.
Reviewer: Vera Liber