New Jersey Nights

Spirit Productions Worldwide
Grand Theatre, Blackpool
–

Listing details and ticket info...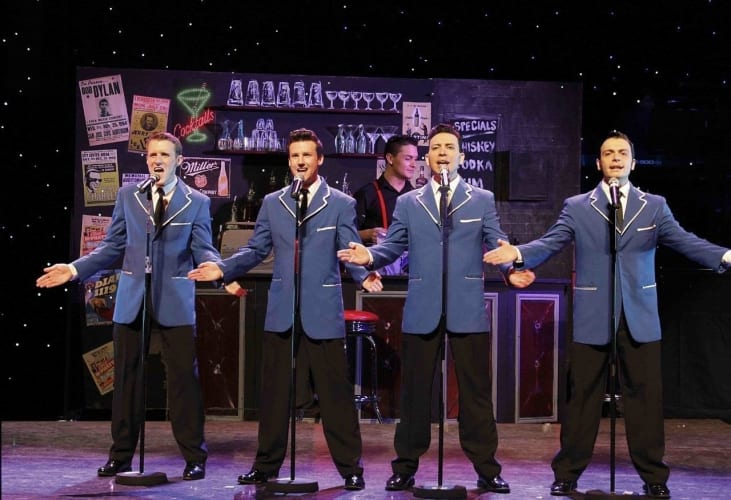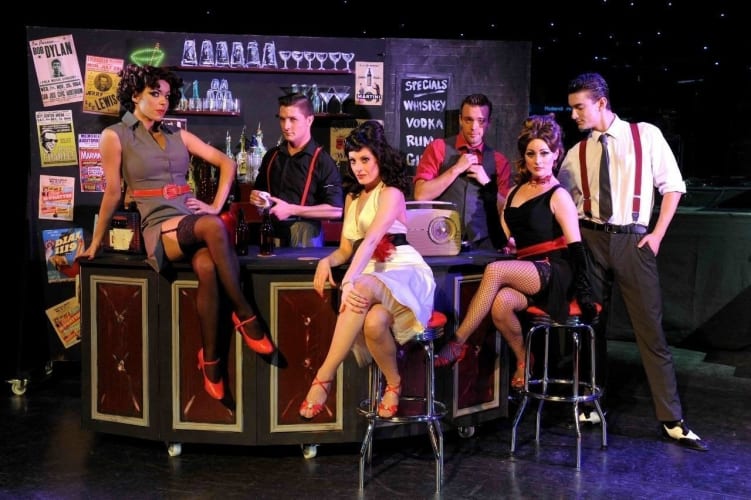 Any worries that Blackpool may be getting an imitation product are blown away by this exuberant entertainment.
It actually makes a virtue of the fact that it is NOT Jersey Boys, the West End hit show that heads for Manchester in September, or has just been released in a cinema screen version.
Instead, stripped of any back story to tell about harmony quartet The Four Seasons and its lead singer Frankie Valli, it can concentrate on the group's music, which it serves up with enthusiastic aplomb.
Not so much a jukebox musical then, but a shiny, hit-laden jukebox that fits neatly into four weeks of the Grand's pick 'n' mix summer season.
The first act focuses squarely on the Four Seasons' own output, with a brief Phil Spector Wall of Sound 'interval' to allow for costume and scene changes. The second act borrows a little more from other music of the 60s but this is a show that knows its target audience. Acapella versions of "Silence is Golden" or "Blue Moon" hit the bullseye.
By rotating the role of Valli's child-like falsetto vocals among its four singers, it also skilfully eases the strain on their collective vocal cords.
On opening night, the quartet comprised Duncan Heather, Kris Manuel, William Hazell and Simon Schofield, four slickly-quiffed and sharp-suited exponents of musical theatre. Each of them is able to work an audience with well-drilled banter that eventually has theatregoers eating out of their collective hands, even if their 'corpsing' routine is a little over-played.
Backed by six equally-assured dancers and a four-piece on-stage band, their standing ovation is richly-deserved.
Reviewer: David Upton