Jersey Boys
Author(s): Marshall Brickman & Rick Elice, with music by Bob Gaudio and lyrics by Bob Crewe
Running time: 2h 30min approx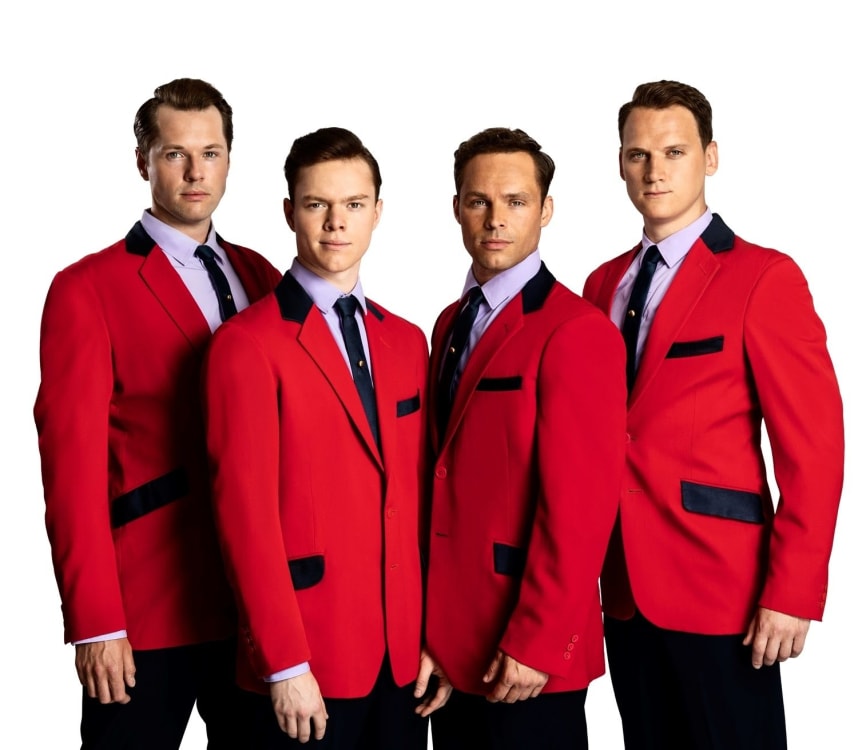 The production will be led by Ben Joyce as Frankie Valli, Adam Bailey as Bob Gaudio, Benjamin Yates as Tommy De Vito and Karl James Wilson as Nick Massi. The musical will open at the new multi-million pound reinstated Trafalgar Theatre on 10 August 2021, following previews from 28 July.
Also in the cast will be Ben Irish (Bob Crewe), Mark Isherwood (Gyp de Carlo), Elliot Allinson (Swing), Koko Basigara (Lorraine), Melanie Bright (Mary Delgado), Jack Campbell (Swing), Carl Douglas (Norm/Hank), Matteo Johnson (Joe Pesci), Huon Mackley (Swing), Jacob McIntosh (Barry Belson), Bonnie Page (Swing), Andy Smith (Swing) and Helen Ternent (Francine).
Frankie Valli and The Four Seasons were just four guys from New Jersey, until they sang their very first note. They had a sound nobody had ever heard… and the radio just couldn't get enough of. But while their harmonies were perfect onstage, off stage it was a very different story—a story that has made them an international sensation all over again.
From the streets of New Jersey to the Rock and Roll Hall of Fame, the show is packed with their hits, including "Beggin'", "Sherry", "Walk Like A Man", "December, 1963 (Oh What a Night)", "Big Girls Don't Cry", "My Eyes Adored You", "Let's Hang On (To What We've Got)", "Bye Bye Baby", "Can't Take My Eyes Off You", "Working My Way Back to You", "Fallen Angel", "Rag Doll" and "Who Loves You".
Performances