Nice Work if You Can Get It
Music and lyrics by George and Ira Gershwin, book by Joe DiPietro inspired by material by P G Wodehouse and Guy Bolton
Imperial Theatre, New York
From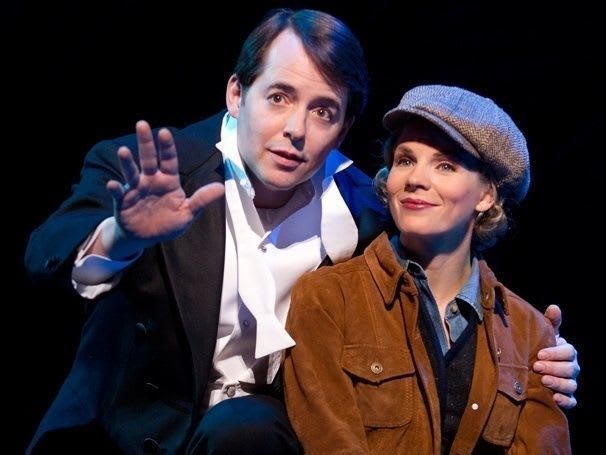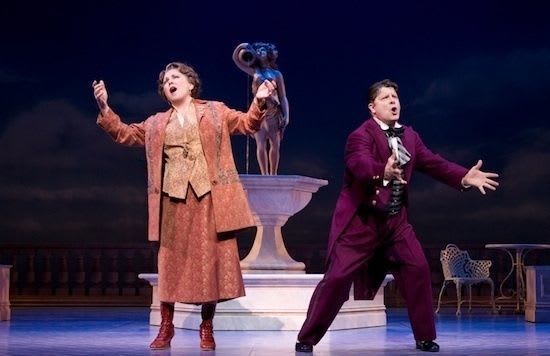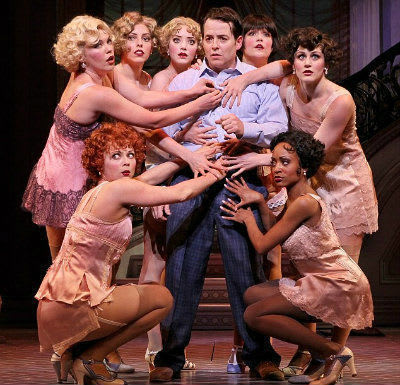 Nice Work if You Can Get It is the theatrical equivalent of genetically engineered livestock or crops.
Where jukebox musicals tend to be reviled, often justifiably, for whatever reason, when the songs have been written by the Gershwins attitudes are very different.
Joe DiPietro has written a book loosely based on the writings of P G Wodehouse and Guy Bolton that contains a good number of funny lines and pays some homage to the songs around which it is woven.
Having said that, the plotting is pedestrian and frequently downright silly, leaving loose ends everywhere in its efforts to get a multiple happy ending.
Without going into too much detail, it involves a rich layabout playboy during the prohibition era who falls for a tomboy bootlegger on the eve of his umpteenth marriage.
Various politicians, criminals, good time girls and G men dance around the periphery mainly for show and the story is rarely allowed to get in the way of a good number or routine.
If one can forget this rather important factor, the show is fun with some great songs and a handful of wonderfully choreographed routines from director Kathleen Marshall. It also has a very strong cast, several members of which strut their stuff to great effect.
In the lead are Matthew Broderick and Kelli O'Hara as Jimmy and Billie. The former plays the lovable loafer with loads of money and a serious drink problem. He is made for the part, at times so ineffectual that he verges on a W C Fields character.
Miss O'Hara can sing like a bird viz her efforts with the title song and "Someone to Watch Over Me", dance a treat. In addition, the diminutive star has talents that would make her a good character actress, especially when either sassy or wounded, even without the other skills.
The pair also work well as a comic double act, which is apparent throughout, for example when they sing "Let's Call the Whole Thing Off".
Arguably (and the Tonys went to them) the secondary pairing is equally good. Michael McGrath plays Billie's sidekick Cookie, who ends up butlering. He is a hilarious mix of Stubby Kaye and Chico Marx when each is on top form.
His unlikely "partner" is a stuffy, temperamental temperance vixen named Duchess Estonia Dulworth and played by Broadway veteran Judy Kaye. Her sense of humour is immense and she has a voice that is close to operatic.
When the duo sang "Looking for a Boy" the house erupted, as it did when they took their curtain call.
The support is fine too, mixing hard-nosed criminals, dancing girls and snobs to clash horribly at Jimmy's mansion as the wrong wedding comes ever closer.
It is not giving too much away to say that not only does the leading couple end up hitched but just about every other male and female occupying a large stage at the close.
One might ask whether the world needs another confection of this type when the Gershwins wrote some pretty good musicals of their own? Broadway seems to think so and the audiences clearly love a chance to see some stars performing in a lightweight confection that is designed to please and does so.
Reviewer: Philip Fisher