Nigel Slater's Toast
Henry Filloux-Bennett
The Lowry
Traverse Theatre
–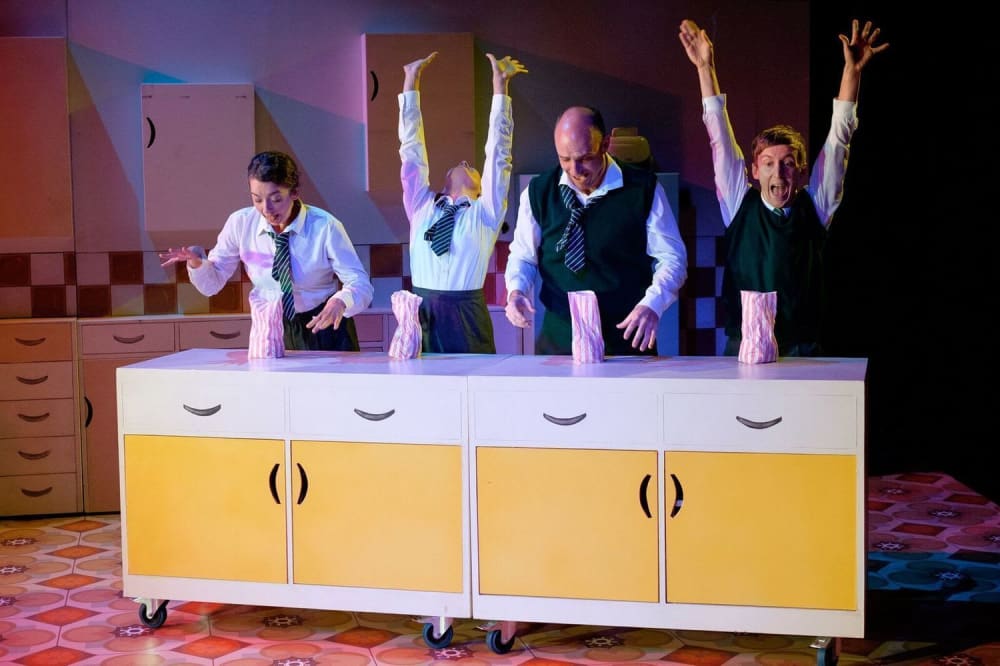 Unusually for the Traverse, which prides itself on discovering cutting-edge drama, Nigel Slater's Toast is the theatrical equivalent to easy listening.
This stage adaptation of the book by award-winning food columnist Nigel Slater is the kind of show that you could safely take your granny to without fear of embarrassment. If she happens to be addicted to TV cookery shows, then all the better.
Embellished with choreography and cookery, a cast of five re-enacts the childhood of the future celebrity, starting at the tender age of nine.
Nigel, skilfully played by Sam Newton, dotes on Lizzie Muncey's loving Mum who happily inculcates into him the basics of cookery in a large, highly adaptable Wolverhampton kitchen designed by Libby Watson.
Mark Fleischmann as Dad is as aloof as one might have expected back in the 1950s and '60s, occasionally descending into cruelty but generally merely ignoring the family whenever it suits him.
Tragedy comes early, as asthmatic Mum slowly weakens before disappearing forever on a never to be forgotten Christmas Day.
She is replaced by vampish Joan, seductively portrayed by Marie Lawrence. Not only is "Auntie Joan" a cleaning fetishist but she aggressively competes with the now-teenaged Nigel on the cookery front, baking for England.
As the years pass, the young man becomes somewhat withdrawn before flowering when given the opportunity to make some pocket money at a local restaurant in Worcestershire where the family has relocated.
A gently amusing but never demanding 90 minutes is directed towards food fans of a certain age, who will lap up the story, love the lemon meringue pies that get handed around and might even take a few notes of recipes for future use.
Reviewer: Philip Fisher