'night, Mother
Marsha Norman
Royale Theater
New York
(2005)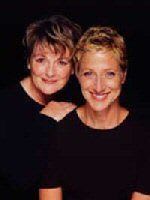 'night, Mother has posted closing notices, which is a shame as it offers something that musical-packed Broadway sadly lacks: harsh realism and understanding of the human predicament. It also contains one great performance plus a very good one - not bad going for a two-hander.
Where it struggles is in its unremitting cheerlessness. Like a Greek tragedy, the audience knows immediately what will happen and that laughs will be few and far between. Lank-haired, divorced Jessie, a washed-out epileptic, played by Kathy Bates when the play premiered in 1983, will close the play by committing suicide.
For the next 90 minutes, Edie (The Sopranos) Falco's Jessie and Brenda Blethyn, playing her mother Thelma, review their mutually dependent lives and debate Jessie's impending death.
Jessie is impressively matter of fact and practical, filling her mother's beloved jars of candies and giving her instructions for the after (Jessie) life - how to deal with the dreadful relations etc.
In return, Thelma, as would more usually happen after a death rather than before, unfolds aspects of Jessie's life that even she didn't know. All of this is in an effort to show maternal love and to persuade Jessie to change her mind and look forwards.
It takes time but eventually, 'night, Mother grabs its audience members and forces them to reflect on the meanings of life and death. You want to cry with Thelma as she unavailingly attempts a rescue job on a woman who should have many happy years of life ahead of her.
There are odd funny moments but that is not the point. 'night, Mother is a deeply contemplative play that gets beneath the skins of two ordinary people. It could be argued that it has more value than any number of the light comedies and frothy musicals with which the large stages of London and New York are packed.
The experiment has not proved a commercial success but it should still be redeemed by some kind of award for Brenda Blethyn. Her performance is reminiscent of her film efforts in Secrets and Lies and Lovely and Amazing - the latter not a bad description of what she achieves here.
Reviewer: Philip Fisher