Nightwatch
Theresa Rebeck
Dorset Theatre Festival, Vermont on Broadway Podcast Network
Released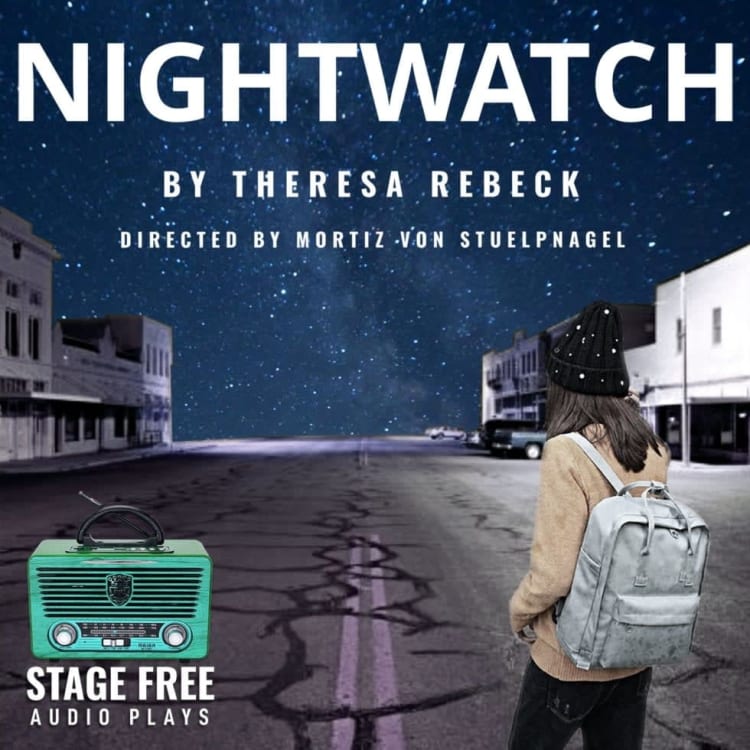 Broadway Podcast Network really has great connections. Where so many podcasts are amateurish attempts by unemployed directors and actors to keep themselves occupied and maybe even make a little bit of money on the side, this company recruits stars.
As their publicity material explains, not only is Theresa Rebeck the Dorset Theatre Festival's resident playwright, she is also "the most Broadway-produced female playwright of our time". That is impressive.
If that isn't praise enough, she wrote the screenplay for 355, the recently released espionage thriller starring Jessica Chastain, Penelope Cruz and Lupita Nyong'o.
Nightwatch attempts to replicate one of those popular true-crime podcasts and is gripping and chilling in equal measure throughout much of its 55-minute running time.
The drama explodes into action when Delilah Napier's Lydia, an imaginative high school senior, witnesses a bizarre incident in which a naked man chases a barely clad woman down the street carrying a "long gun" and apparently murders her.
Oddly, no one seems very interested. The police clearly think that the youngster is delusional, while the purported victim's mother is either scared or uncaring.
That might have been the end of the matter, had Public Radio reporter Martina Diaz, played by Krysta Rodriguez, not been landed with an assignment to create a story about the lives of teenage girls.
Ms Diaz's patent lack of enthusiasm is transformed when she hears Lydia's story and begins to investigate.
The heart of the play lies in an uncomfortable interview between the nervous journalist and Richard Shaker, the man whose far from angelic wife Gloria might have been murdered and has indisputably disappeared.
Norbert Leo Butz is a gift to this medium, portraying Richard as someone who could either be a Trumpian post-truth American or a sinister psychopath, maybe even a serial killer—who can tell the difference?
Director Moritz von Stuelpnagel maintains tension throughout the podcast, allowing listeners to enjoy what might or might not be a tall tale at the same time as considering the malaise of middle America today.
Best of all, it's free!
Reviewer: Philip Fisher