Nina's Got News
Frank Skinner
Pleasance Dome
–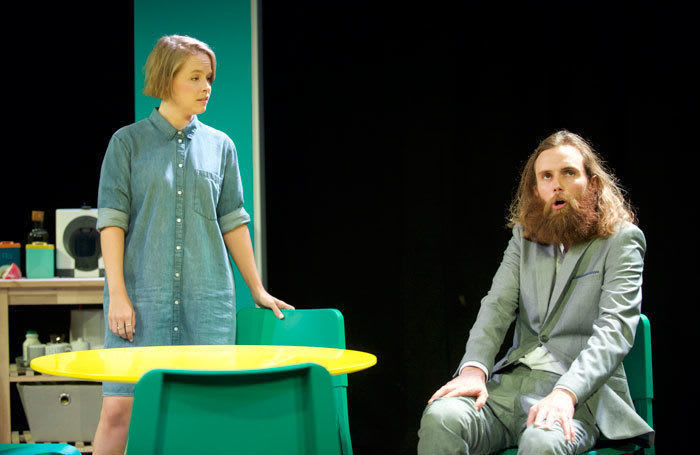 The BBC has decided to sponsor a project in which celebrities with no playwriting experience are given the opportunity to write a script for performance.
Predictably, comedian, presenter and all-round personality Frank Skinner is filling houses with his comic debut.
The play takes place in the kitchen and the opening scene sees Jessica Clark as Nina facing an uncomfortable reunion with her former partner, Chris, played by Rob Auton. Her intention is to start a new stage of their relationship.
While hairy Chris still has hopes of a return to the conjugal bed, Nina is looking for no more than a helpful sounding board, keen to share recent experiences. This is also opportunity for Frank Skinner to roll out a stream of smutty sex gags.
Although things are hardly going swimmingly, the conversation takes a serious nosedive with the arrival of Breffni Holahan's Vanessa, another of Nina's close friends but someone whose dislike of Chris is painfully obvious and reciprocated.
A third, more fantastical, scenario develops when the hostess explains that she has a secret to reveal and does so. Rather than spoiling the 50-minute-long play for anyone who plans to attend, its nature will remain a mystery.
By the end, Nina and Vanessa have paired up in an unlikely partnership, while lugubrious Chris is left to lick his wounds.
Frank Skinner has written what feels like a series of sketches loosely bolted together rather than a coherent play and seems happier to rely on lightweight sitcom stereotypes rather than developing characters fully.
Reviewer: Philip Fisher