Nine Night
Natasha Gordon
Dorfman Theatre (National Theatre)
–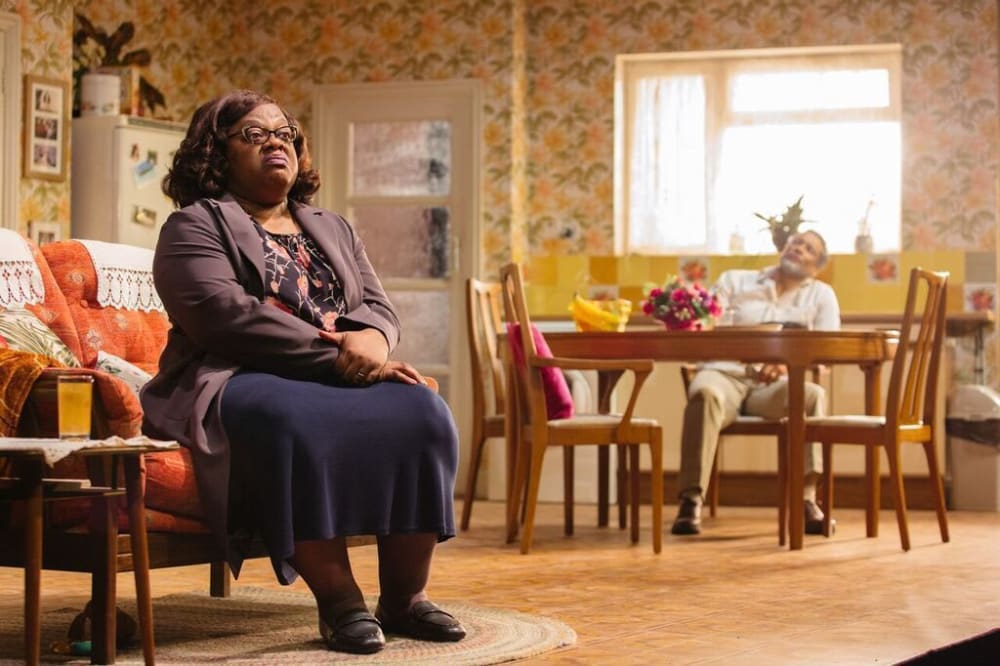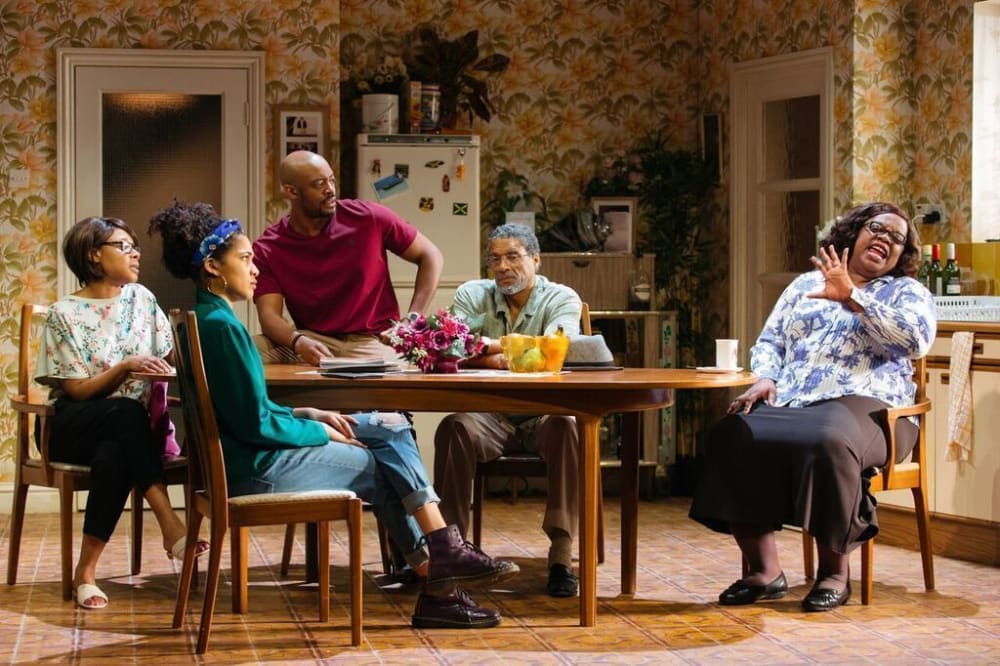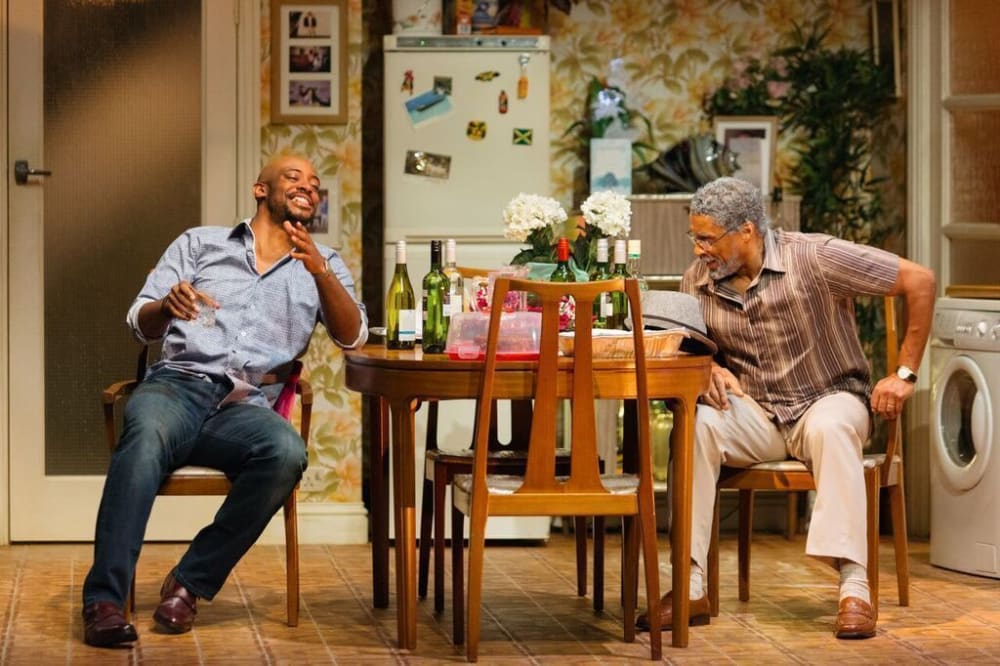 In Jamaican culture, a raucous Nine Night represents the culmination of a wake, during which the deceased's spirit is supposed to leave the body and make its far from stately trip to Heaven. Combining elements of happy clappy Christianity and voodoo, along with nine nights of celebration featuring something close to a carnival atmosphere, this grieving process survives not only on the island but also in North London, as debutante playwright Natasha Gordon demonstrates.
The play that she has created features stock characters in a kind of Anglo-Jamaican soap opera that veers towards sitcom but still manages to offer meaningful thought about discordant families and race relations in Britain today.
Directed by Roy Alexander Weise, the action opens in the home of the soon-to-be deceased and never seen Gloria, accurately represented by designer Rajha Shakiry. Gathered there at various times are Gloria's three grown-up children, one of their spouses, one grown-up grandchild, a mother herself and, to add to what was already an eccentric group of characters, the old lady's unforgettable sister and her henpecked husband.
To say that each is at everybody else's throat throughout is not too far from the truth. Gloria's UK-based children, long-suffering Lorraine played by Franc Ashman and money-making wizard Robert, Oliver Alvin-Wilson carry on a perennial argument about cash and gender politics, although his lack of heart or soul also comes into the debate, particularly given the prickly businessman's tricky relationship with his white wife Sophie, portrayed by Hattie Ladbury. Rebekaha Murrell as Lorraine's daughter Anita also finds herself caught between a rock and a hard place while trying to satisfy her own desire for self-empowerment while dependent on the family for financial support.
All of this could be relatively run-of-the-mill, were it not for the presence of the scene-stealing Cecilia Noble in the role of Aunt Maggie, a patois-touting terror who loves belittling all and sundry, particularly her well-to-do husband Vince, played by Ricky Fearon. This larger-than-life matriarch without a family sticks her oar in wherever it is not wanted, effortlessly driving her relations to distraction while getting innumerable laughs as she does so.
A slow but steady trip through bereavement towards acceptance and catharsis is thrown into disarray with the late arrival of Michelle Greenidge's Trudy, a real life contemporary Jamaican with attitude and the kind of fixed beliefs that disappeared from British culture around the time that the last witch was burned at the stake.
Like the wake period itself, evening gradually builds to a dramatic conclusion that will blind many viewers to the play's numerous loose ends, which eventually seem relatively unimportant, given the lively characters on view and the complex situations into which they force each other.
While this may not be the most polished play that the National will present this year, Nine Night does shine a light on an important aspect of contemporary British culture, conveniently for the theatre highlighted by the departure of the Home Secretary over the Windrush scandal in the run-up to opening night. It also offers great fun and an outstanding performance from Cecilia Noble.
Reviewer: Philip Fisher