Nirbhaya
Yael Farber
Assembly Hall
–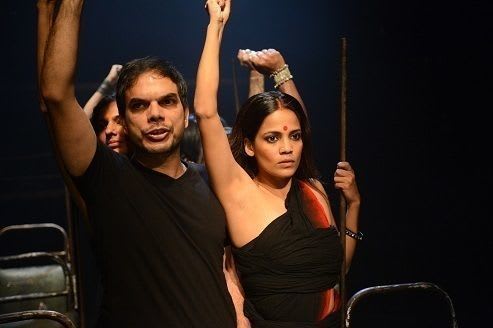 The power of theatrical performance is painfully apparent in this work, which is more a testimony than a play and takes verbatim theatre to a new level.
It was inspired by the horrific multiple rape on a bus and subsequent death of an Indian student, Jyoti Singh Pandey, in Delhi in December 2012, which hit the headlines and provoked shocked reactions around the world.
As well as telling her story, Yael Farber, who enjoyed the biggest Fringe hit of 2012 with Mies Julie, has enlisted five brave Indian ladies to come on stage and tell their own stories of human depravity.
Each has been raped and horribly abused, one literally being set on fire by an evil husband who then stole their son. To prove that the issue stretches across borders, another was gang-raped in the States.
It should be emphasised that the simple production, which is high on ritual, has been designed to relate each story without exploiting its tellers any more than is absolutely necessary.
One also imagines that the performers are helped back to normality by confronting their demons before an audience but it must still be an ordeal. Each one thus fulfils the performance's title, which can be translated as "fearless".
This must surely be the most moving Edinburgh presentation of the year and despite its grim subject matter should not be missed.
Reviewer: Philip Fisher