No Direction
Albert Welling
Assembly George Square
–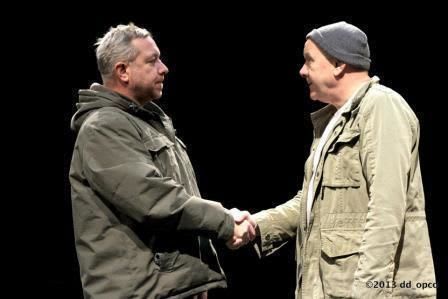 This determinedly metatheatrical piece will inevitably appeal to those in the business, making Edinburgh a perfect place to play it.
Under the direction of Bob Golding, who was such a hit as Morecambe, playwright Albert Welling and Ronnie Toms play a couple of old acting codgers rehearsing a play that has more than a little of The Dumb Waiter about it.
They have bravely decided to eschew a director but this inevitably leads to dissension of a kind that thesps will instantly recognise.
As if trying to perfect a tricky script unassisted were not difficult enough, further strife follows as the men undergo typically actorly stresses.
These include one sleeping with the other's wife and also unfulfilled career ambitions.
Anyone in the business should instantly recognise and warm to this pair.
Reviewer: Philip Fisher