No Kids
Nir Paldi and George Mann
Ad Infinitum
The Lowry, Salford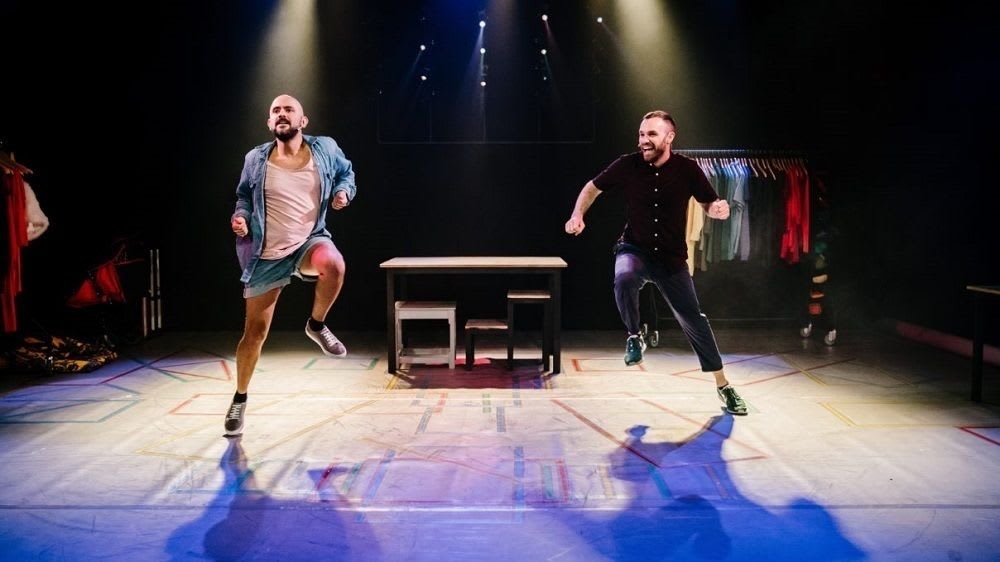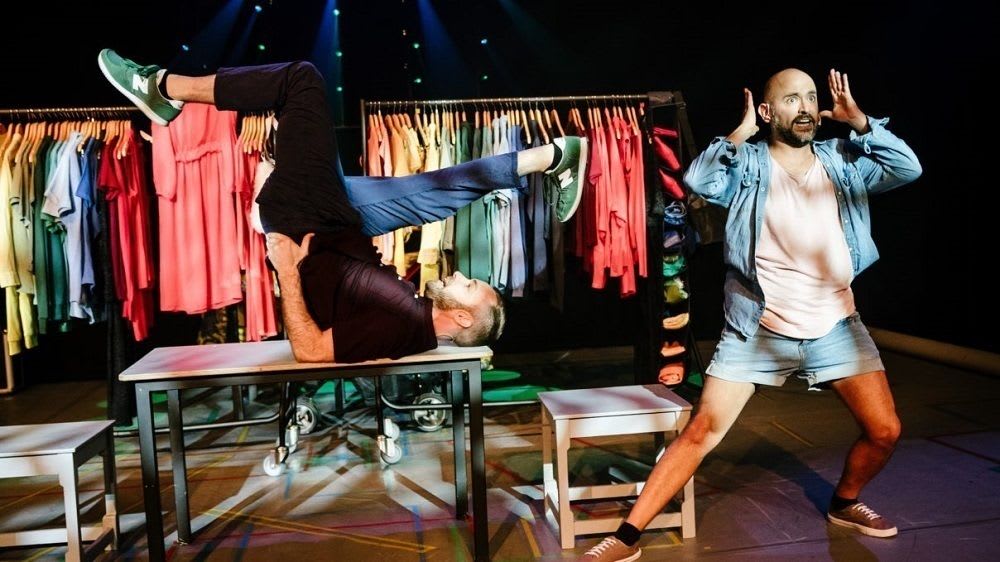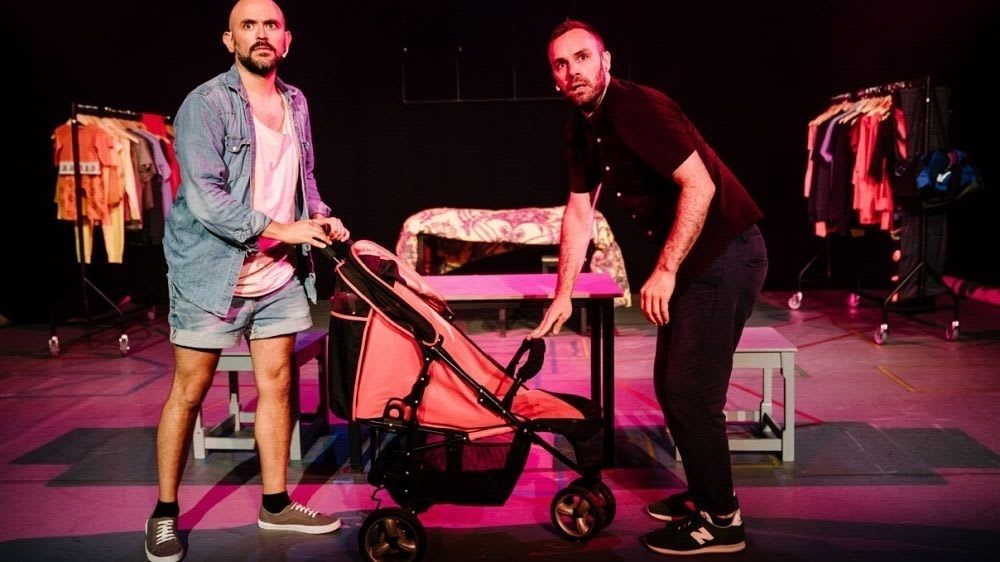 The concept for No Kids sounds uncomfortably self-obsessed, possibly smug: a pair of luvvies agonising in public about whether they should have a child. Yet the play is written, directed and performed by Nir Paldi and George Mann who, as solo artists, have given audiences some of the most imaginative and provocative theatre in recent years. A rare collaboration between them demands attention and No Kids does not disappoint.
Paldi and Mann are personal as well as professional partners so No Kids has an autobiographical base which is not limited to the duo discussing if they should take on the responsibility of parenthood. As the couple analyse the pros and cons of becoming fathers, it emerges that their decision may be influenced by their own experiences as gay adolescents.
The play is structured as a theatre workshop with Paldi and Mann knocking about ideas for the staging that also seem relevant to raising children. The past practice of Paldi and Mann has been to alternate which of them takes the lead in developing their productions. Their different working methods raise doubts as to whether, if they cannot co-operate professionally, they will be able to cope with the stress of parenthood.
All of the possible problems associated with raising children are examined including the ethics of surrogacy and the child having an accident or them being bullied because of their parents' sexuality. The presentation, however, is breathtakingly imaginative; it is doubtful Paldi and Mann could be dull or ponderous if they tried. In the initial excitement of considering having a child, the couple builds a delightful fantasy around Paldi becoming pregnant. An interview with the adoption authorities becomes increasingly tense with the characters circling each other like gunfighters. The environmental consequences of having children are listed not in a grim manner but to the tune, and in the style, of Madonna's "Vogue".
As the play progresses, the pace becomes increasingly frenetic and the mood darker. Although there may be harrowing aspects in the autobiographical story, the partners refuse to indulge in self-pity. Mann's tale of how his coming out to his mother was made traumatic by the inappropriate intervention of a priest is enacted by Paldi playing the priest in a see-through gown, red high heels and sporting an outrageous accent. Madonna's "Like a Prayer" naturally plays in the background.
No Kids is an example of superb storytelling with a level of insight and compassion proving, if nothing else, Nir Paldi and George Mann would make excellent parents.
Reviewer: David Cunningham