Noises Off
Michael Frayn
Roundabout Theatre Company
American Airlines Theatre, New York
–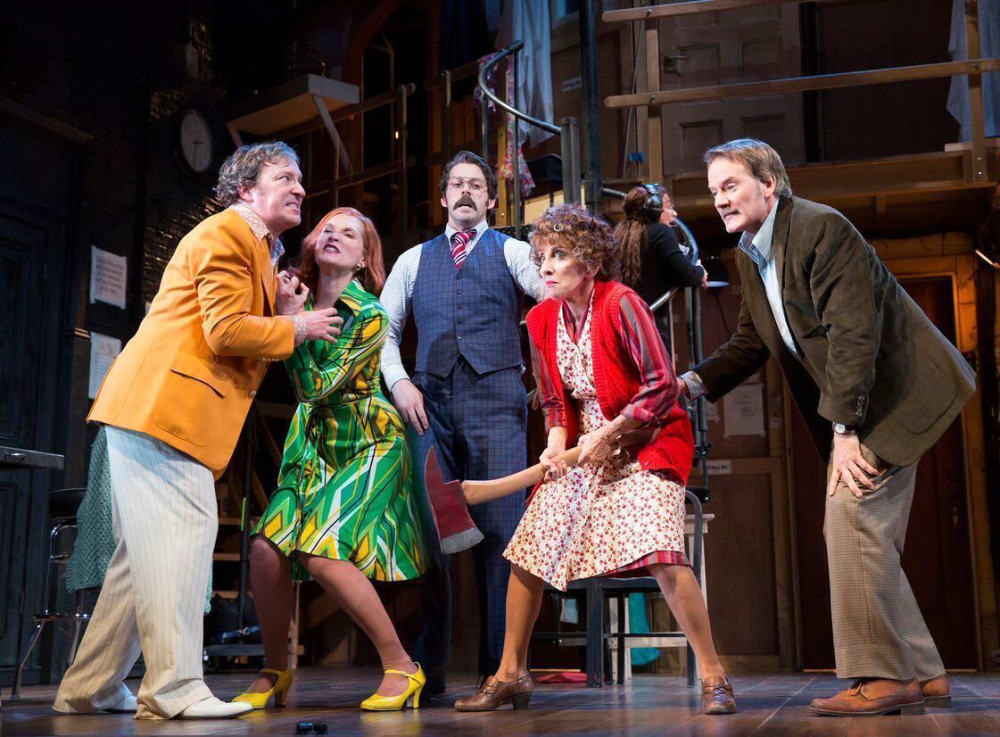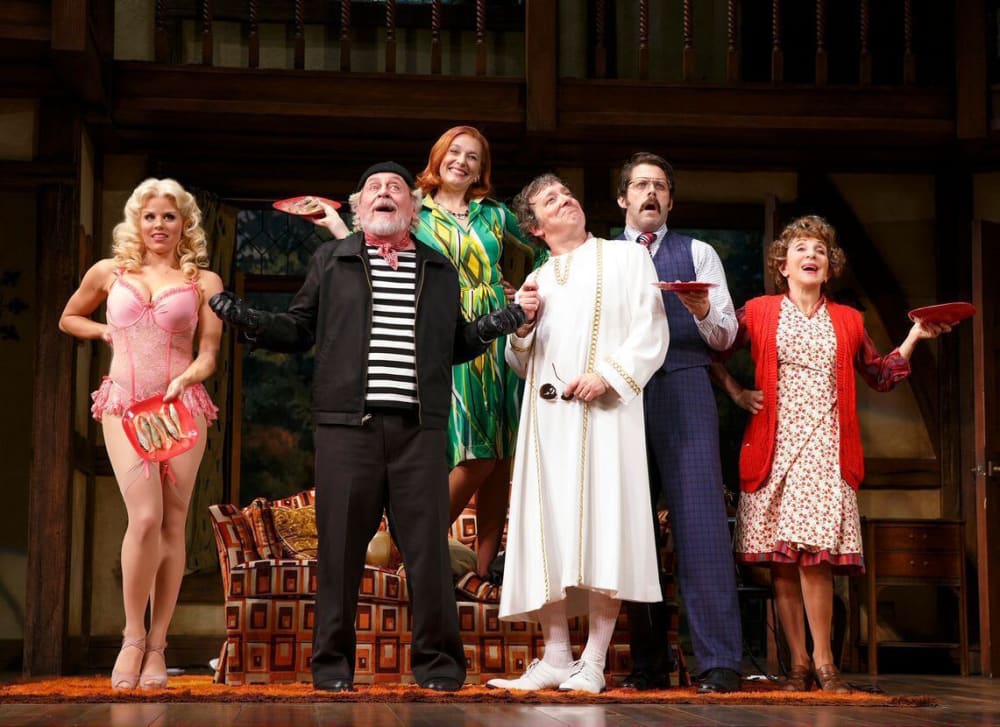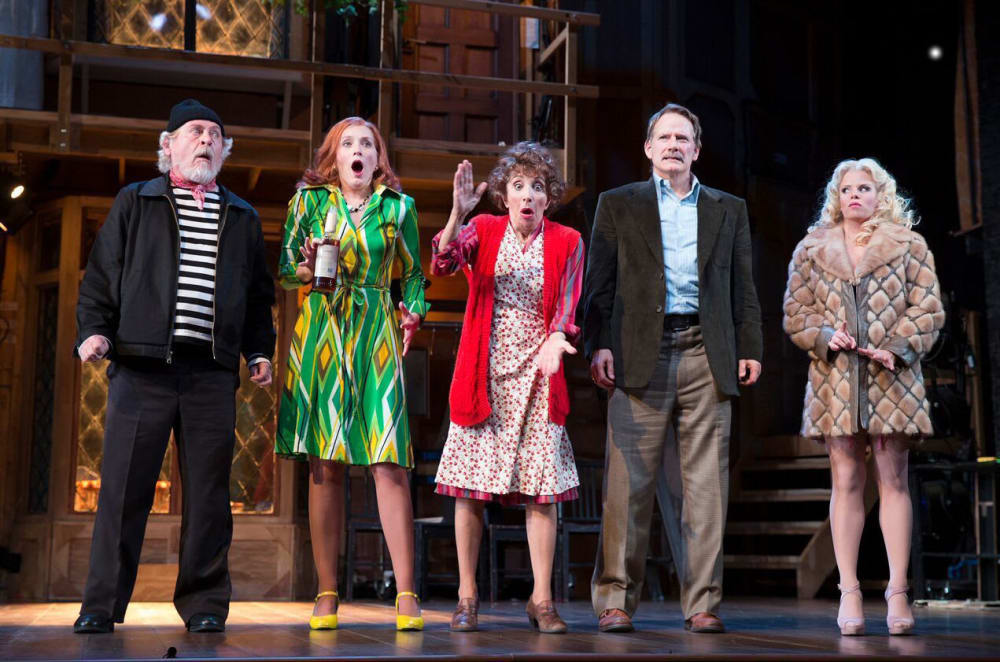 Noises Off must be one of the five funniest plays of the last half century and some might claim with reasonable justification that it is better than the other four.
Watching a good production can be a gruelling experience, so sustained is the laughter from the middle of the second act onwards.
Roundabout Theatre Company has invited British director Jeremy Herrin to pilot the latest revival and given him an American cast and crew to work with.
That might be deemed risky with a play that is archetypally English but all concerned pull off a triumph that is sure to garner rave reviews and sell out the season.
For those that do not know the play, a brief description will sum up the elements that build into a perfect farce.
Rather than watching a skilled cast of farceurs at the American Airlines Theatre, where 42nd Street meets Times Square, viewers are asked to transport themselves to a series of small English towns as a repertory company is touring its own farce, Nothing On.
Act 1 allows us into drop in on the dress rehearsal of a production that despite the best efforts of Campbell Scott as self-deifying director Lloyd is a disaster waiting to happen.
Among other problems, everyone is sleeping with one or more of the others, one actor is addicted to the bottle, others, especially Megan Hilty as dumb blonde Brooke, are talentless. Then you have typical actor problems such as memory and prop issues and that elusive search for motivation and meaning behind lines that are as deep as a puddle on a sunny day. This is all quite funny with only occasional moments of raucous hilarity.
Frayn and co up the stakes in the second act a month into the run, when the audience is taken backstage. By this point, strains are beginning to show as touring passions swap around leaving some devastated and others delighted.
Through a performance of the play with which we now have a working knowledge, innumerable disasters occur behind the scenes as Nothing On flounders in what to us is the upstage area.
It just gets funnier and funnier, culminating in that zenith of continuous laughter to the point of exhaustion.
The final act, depicting the last night of the run, threatens to be a let-down after its breathless predecessor. However, on this occasion, watching a play falling apart from the front proves just as amusing as the obverse version and leaves the Broadway audience rolling in the aisles prior to a heartfelt standing ovation complete with cheers.
The whole cast pulls together in this tour de force and visitors will have their favourites. While one hates to single out individuals in ensembles, David Furr playing Garry gets the best of the physical pratfalls, while in the role of stage manager Poppy, Tracee Chimo brings an element of pathos to the comedy.
On the basis that you are unlikely to see anything funnier in New York this year, beg, steal or borrow a ticket to what will undoubtedly prove to be a highlight of the season.
Reviewer: Philip Fisher