Noises Off
Michael Frayn
Theatre Royal Bath Productions
Theatre Royal Bath
–

Listing details and ticket info...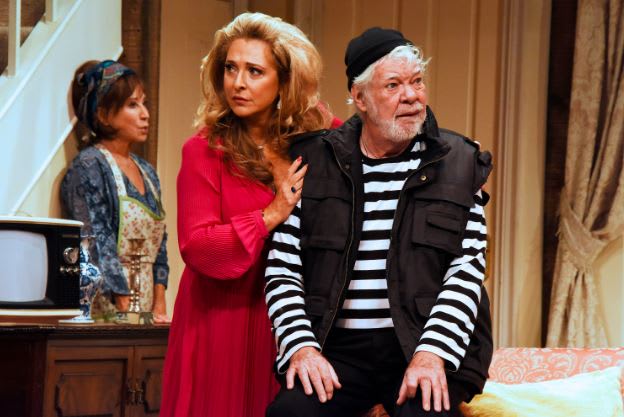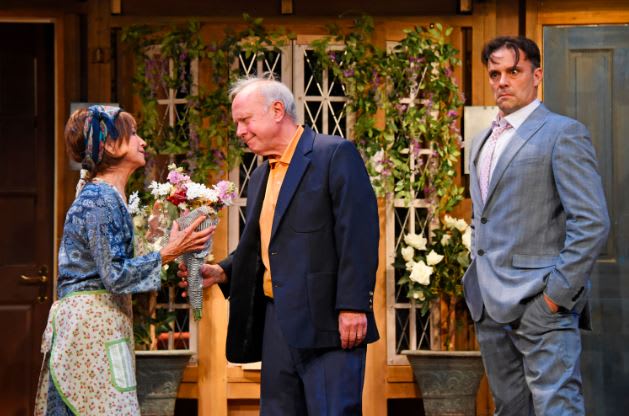 Forty years ago, Noises Off premièred in London. Michael Frayn, who had spent much of his early professional career as a newspaper columnist and reporter, was now eight plays and four novels deep into a writing career. But soon his magnum opus was to arrive...
The play itself was a dozen years in the works, with Frayn inspired by watching one of his own short plays. That's where it clicked for the former Guardian writer—the mayhem from behind the stage can often be just as hilarious, if not more so, than what the audience can see. For those who have caught it before on one of its many successful revivals (or perhaps even 40 years ago), then it shall not come as a surprise that Frayn found the writing process "complex" and conceptually "difficult to grasp". A single change to the script would produce a butterfly effect on the whole play.
Heralded by some as one of "Britain's greatest comedies", the Olivier Award-winning show originally premièred at the Lyric Hammersmith Theatre in 1982 and instantly became a timeless British comedy. A few tweaks and alterations have been made by Frayn, the ever-uncontent writer, but the bones and most of the flesh survives. Nevertheless, the execution of a farce is arguably the most difficult task in theatre. There can be no errors—each line, beat, gag and stunt has been precisely engineered or it could fall apart—that's before you add the subject matter of it being 'a play within a play'. What makes a farce land perfectly is in the pacing and build-up—which is seldom seen in those that fail to deliver. And while farce can sometimes blur into silliness, often wrongly, Noises Off stays true to the genre.
The set is not far removed to what has been seen before for Noises Off—in fact, the production mostly stays true to the old adage, 'If it ain't broke…' Director Lindsay Posner, who was previously at the reins for the Old Vic's production nine years ago, returns to the helm here and appears to pick up where she left off. Once more, she has Felicity Kendal (Dotty Otley) to help lead an outstanding company, which includes veteran TV and stage stars Matthew Kelly (Selsdon Mowbray) and Jonathan Coy (Frederick Fellowes), as well as Alexander Hanson (Lloyd Dallas), Joseph Millson (Garry Lejeune) and Tracy-Ann Oberman (Belinda Blair). A youthful trio of Hubert Burton (Tim Allgood), Pepter Lunkuse (Poppy Norton-Taylor) and Sasha Frost (Brooke Ashton) complete the line-up.
Even by farce standards, the screwballing is constant and never gets tiresome. When one thinks that one's belly is at its limit, the relentless barrage of gags continues as if somebody has left the bath running and overflows. And it comes at little surprise that even in his 80s, Frayn would deliver a health and safety talk prior to rehearsals. However, the writer's ability to produce two great modern plays which are like chalk and cheese in Copenhagen and Noises Off is an astonishing feat.
It continues to inspire farcical plays, but Noises Off—40 years on—cements itself here as the crème de la crème of farce. When something is done this well, it can be produced as often as possible. The crafted chaos is choreographed to within an inch of perfection. Posner ensures the play's giddiness and playfulness remains at the core, with a handful of veteran stage stars using all their experience and guile to move at a frantic pace. Quite simply, it produces laughter as rich as woodland thunder.
Farce might have almost disappeared from our television sets and cinema screens, but it is alive and kicking where it truly belongs on stage. Even after four decades, Noises Off will make audiences cackle and chuckle as their ribs repeatedly tickle.
Reviewer: Jacob Newbury