Norma
Vincenzo Bellini
Salzburg Festival
Festival Theatre
–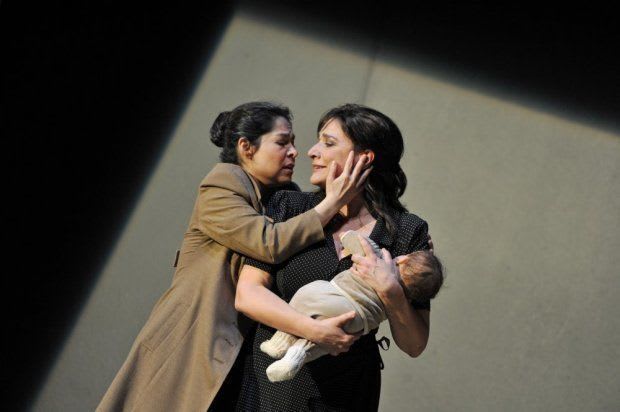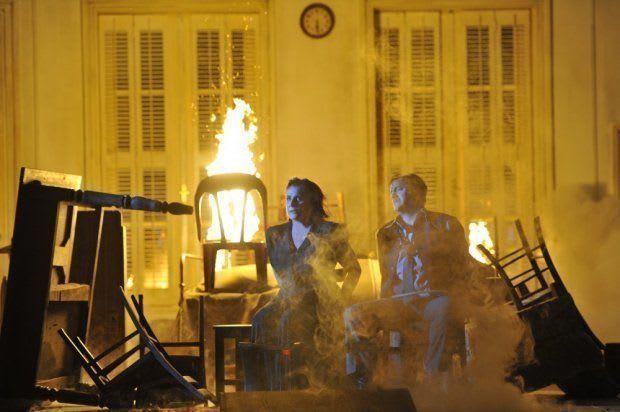 Cecilia Bartoli is reputedly the best-selling classical artist in the world today. Anyone lucky enough to hear her Norma will instantly understand why. Her voice is to die for and, being opera, before the three hours elapse someone who has fallen for the title character does just that.
Pleasingly, this production co-directed by Moshe Leiser and Patrice Caurier, which first saw the light of day in Salzburg at their Festival three years ago, is far more than a one-woman tour de force.
The directors have stepped away from the original classical setting featuring the occupying Romans causing distress in Gaul.
Instead, this production moves the action to France in the Second World War, which works but only up to a point.
Norma leads the Resistance from an abandoned school. The main complication is that she is married to an enemy officer (the Proconsul in Roman terms) and has two children with tenor John Osborn's Pollione.
However, he has now been entranced by a younger local model. Mexican soprano Rebeca Olivera is delightful as Adalgisa, the evening's highlights coming when she sings duets with Miss Bartoli.
After great anguish amongst the trio and the Resistance members more widely, love and war duly advance hand in hand to a spectacularly fiery finale.
Musically, this production, which features I Barocchisti with the Swiss Radio and Television Chorus, Lugano is close to perfection under chorus master Gianluca Capuano who stepped up to conduct after Diego Fasoli was indisposed.
Dramatically, there are a few issues, both with the updating, which doesn't quite hang together, and the acting, which can be of operatic quality rather than the stage variety.
These are minor quibbles and this evening is not to be missed and, while the Edinburgh run was short, one has to hope that it tours further or is broadcast around the globe.
Reviewer: Philip Fisher