Not Quite Jerusalem
Paul Kember
Finborough Theatre
Finborough Theatre, Earl's Court
–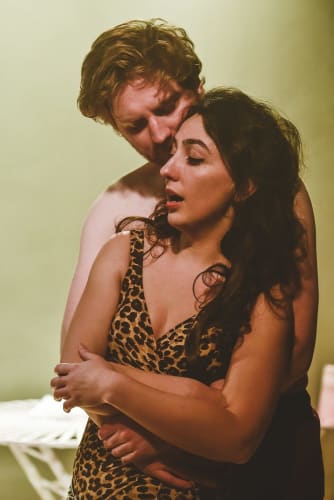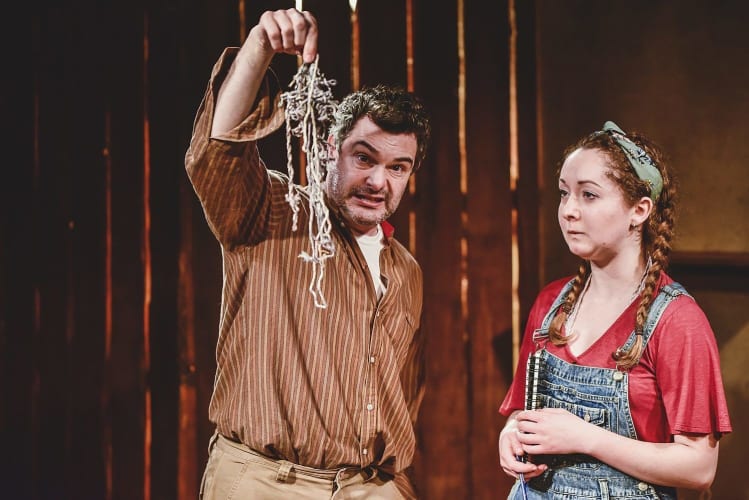 Not Quite Jerusalem has the strengths and weaknesses of a tyro writer's debut work. Very obviously, the play is at the very least semi-autobiographical, based on the experiences of a young Cambridge dropout who fled to a kibbutz in the Israeli desert rather than facing up to his responsibilities and parents.
The piece is set in 1979, the year before it made a debut at the Royal Court prior to revival a couple of years' later starring David Threlfall and Selina Cadell.
While the central figures are reasonably well fleshed out, particularly Ryan Whittle's Michael, a lacklustre, feckless Englishman who has lost his way after literally walking out of his varsity degree course, the surrounding characters are little more than slapdash caricatures.
These are led by Carrie played by Miranda Braun, purportedly a nurse but quite possibly a fantasist, whose behaviour never feels quite human.
In addition, we (and the kibbutzniks) are obliged to endure the bad behaviour of a duo that act like football fans on holiday in Benidorm but show flashes of humanity that seem wholly uncharacteristic.
At the centre of the 2½-hour-long performance is the relationship that develops between Mike and an Israeli soldier choosing to serve the last year of her compulsory military service helping the community rather than on the battlefield.
Ailsa Joy gives a convincing performance as Gila, comically strict in the early scenes but soon falling for the handsome charms of an almost-educated Englishman with roving hands.
Even this relationship is somewhat telescoped, moving from aggression through affection to disappointment in jumps rather than more naturalistically.
That leaves Russell Bentley playing Israeli old lag Ami, long-suffering but surprisingly patient in the face of a group that has no intention of working, bonding or entering into communal life. This begs the big question as to why any of these immature twentysomethings have moved to the kibbutz in the first place.
The answer is generally escapism, although one might wonder whether in some cases it is approaching the urge that sent Frenchmen into the sanctuary of the Foreign Legion, when the alternative was prison or something worse, rather than merely the opportunity to get a suntan at the expense of the Israeli government.
This revival directed by Peter Kavanagh can be gently amusing at times but its real value lies in a series of powerful speeches that quite often emerge from nowhere.
These shed light on what clearly appeared at the time to be the imminent Death of England, the birth and development of Israel and the socialist politics underlying the kibbutz movement.
By the end, viewers might well be ashamed to have been born English, while inspired to learn more about life in Israel.
Reviewer: Philip Fisher