Not The Worst Place
Sam Burns
Paines Plough, Clwyd Theatr Cymru, Sherman Cymru
Sherman Cymru
–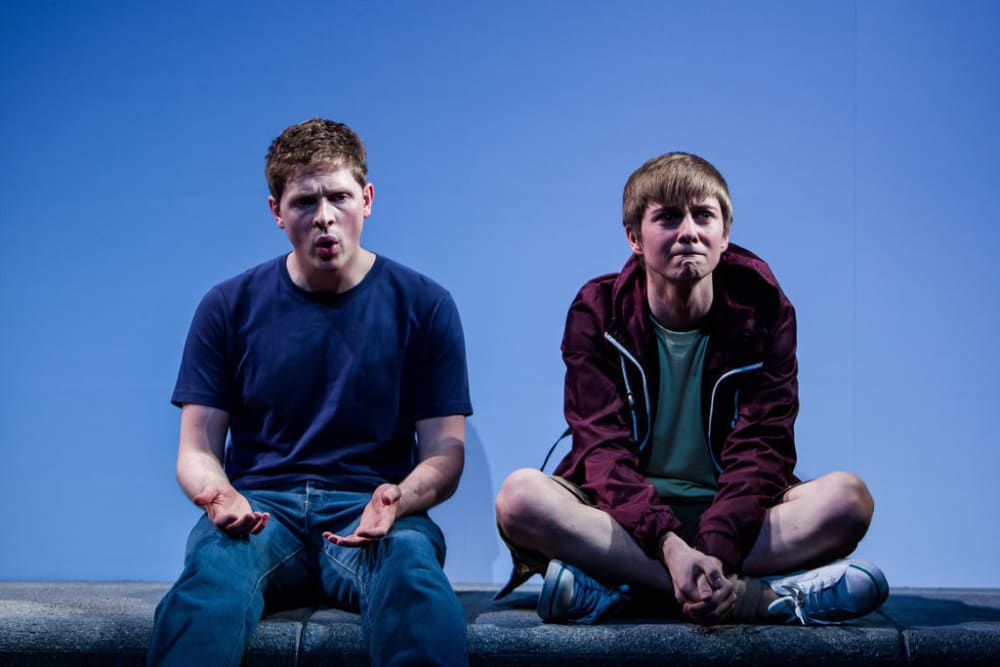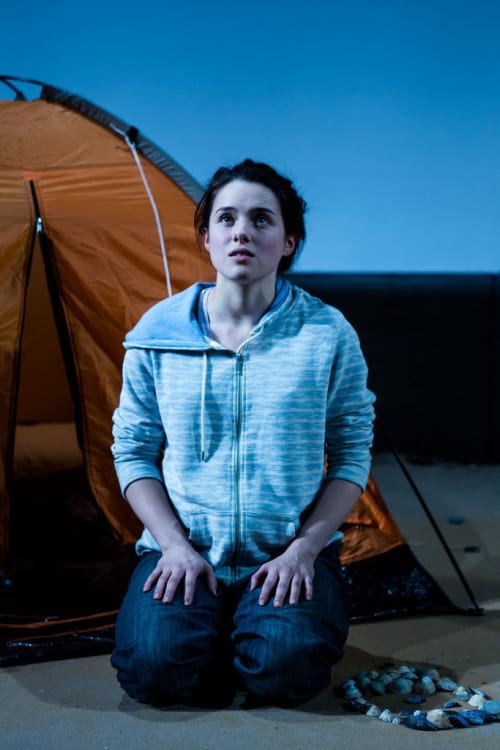 This is a production to inspire hope in would-be playwrights everywhere, in that it resulted from an unsolicited manuscript being sent to the Sherman Cymru by Sam Burns. The script for Not The Worst Place, which resulted from her subsequent work with the company, was shortlisted for the Susan Smith Blackburn Prize in 2011, and has finally made it to the stage.
The ingredients of the drama are not entirely unfamiliar: a conflicted adolescent girl in a provincial town, a feckless boyfriend, an annoying younger brother, and a terminally exasperated mother. They are, however, given a welcome twist by Burns in collaboration with director George Perrin.
Seventeen year-old Emma is torn between the desire to see the world and a fear that the reality which lies beyond Swansea will disappoint her. This confusion is reflected in her attitude towards the local swans—she is both scared of them and fixated on the story of Zeus, who disguised himself as one in order to "seduce" the earthly Leda.
Her mother, a university classics lecturer who substituted Greek myths for childhood fairytales, understandably wants her to spread her wings. Unfortunately, courtesy of her slightly older boyfriend, Rhys, Emma faces another, more prosaic predicament.
Rising star Rachel Redford shines as the difficult, dreamy, curious teen. Rhys Isaac-Jones is also impressive as her younger brother, apparently on the autistic spectrum, who is obsessed with medical textbooks.
The boyfriend, Rhys, is unambitious, but not unintelligent; devoted, but with limited horizons. Scott Arthur's portrayal is a likeably spirited one, even if he does (perhaps a little too authentically) occasionally garble his dialogue.
Kirsten Clark as Emma's single mother, Dr Matthews, is burdened with some clunky expository speeches, but manages to be sympathetic even as her maternal love is filtered through superciliousness, as though intellectualism inevitably equates with coldness.
Hanna Clark's set elegantly evokes the seafront to which the young lovers symbolically run away (there's some excellent tent-erecting work). The lighting and sound design (by Malcolm Rippeth and Isobel Waller-Bridge respectively) are highly effective in bringing to life the beach location, both in reassuring and threatening modes.
Burns's dialogue is, for the most part, sparky and funny, and the overlaying of idealised Greek myth is a clever touch. Oddly, though, given the focus on the mother-daughter relationship, it is the scene involving a chance meeting between the two boys which is the comic highlight.
Ultimately, this is a play about love—of family, of a lover, of one's home town, of learning. It's not quite cosy, but not quite edgy, and the central idea—a young woman who wishes her boyfriend was a Greek god—may be problematic for all sorts of reasons.
Nevertheless this is an amusing, engaging, soulful piece. And it was good to see a full house, albeit in the Sherman's smallish studio space.
Reviewer: Othniel Smith