NOW That's What I Call Broadway!
Various Artists
Released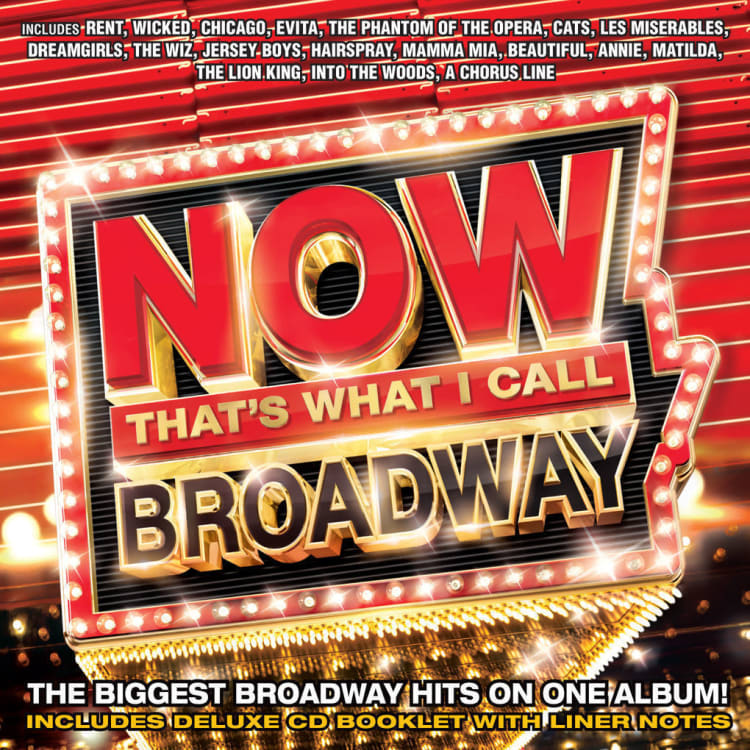 It has been a long time coming but the team behind NOW That's What I Call Music! is about to release its first Broadway album.
It features 18 tracks from original cast recordings of shows that have generally been on Broadway in the last decade or so, almost all of which are familiar to Londoners.
The mix is deliberately eclectic, ensuring that almost everybody will love most of the tunes, while many will find virtually everything on the album delectable.
Recording quality is high and, with the whole Broadway canon to choose from, much of the content is unforgettable.
The album opens up with three songs that are likely to have almost universal appeal from Rent ("Seasons of Love"), Wicked ("Defying Gravity") and Chicago ("All That Jazz").
By this point, a good proportion of purchasers will be probably yearning for some ditties from Sir Tim and Lord LW. They will not be disappointed with a nine-minute special from Evita immediately followed by Michael Crawford in Phantom of the Opera and Betty Buckley from Cats.
Somewhat surprisingly Stephen Sondheim is less well represented, "Finale: Children Will Listen" from Into the Woods being his sole contribution.
Those preferring something right up-to-date can enjoy the incomparable Jessie Mueller sounding exactly like Carole King or the youngsters from Matilda the Musical giving their all as they imagine what will happen "When I Grow Up".
Other big-name performers include Chita Rivera, Bernadette Peters, Harvey Fierstein and, together, Kristen Chenoweth and Idina Menzel.
Listeners will inevitably have their own tastes and might bemoan the odd omission. This reviewer would have loved to hear big hits from Sweeney Todd, Spring Awakening and Once. However, given the track history of this franchise, there has to be every chance that before too long we will be enjoying NOW That's What I Call Broadway! 35, by which time every one of your favourite hits is bound to be available.
The album is to be released on Friday 29 April and, given the global nature of the music business, should be easily available on a web site near you, even if the CD itself takes longer to cross the Atlantic.
Reviewer: Philip Fisher