NSFW
Lucy Kirkwood
Royal Court Theatre Downstairs
–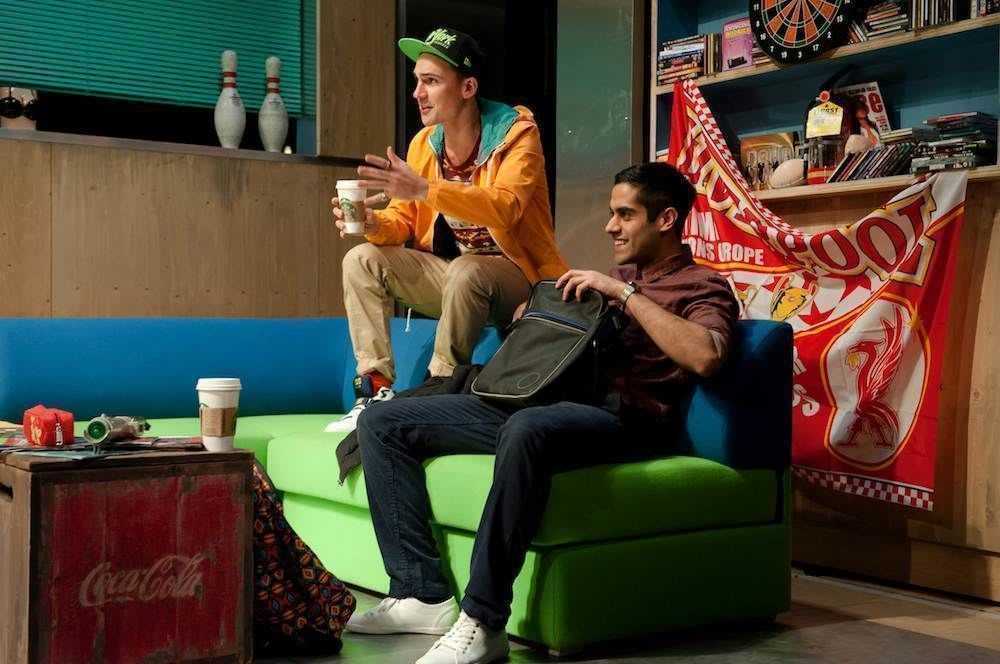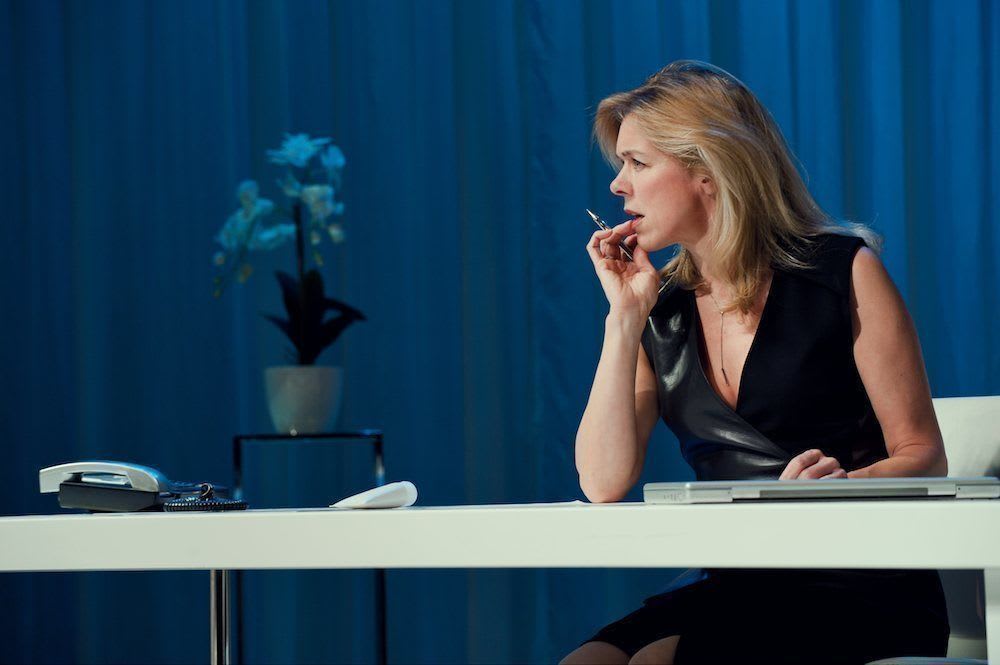 For older readers that are not acronym-savvy, NSFW stands for Not Safe For Work and refers to that familiar embarrassment, the job-threatening web site that you really wish you had not accidentally fallen upon during your lunch break.
Lucy Kirkwood addresses social norms today through the medium of magazine journalism, an art form that may well already be in terminal decline. Judging by its representation in Simon Godwin's production, this might be no bad thing.
Doghouse Magazine is a lad's journal for the lower classes, using limp (pun absolutely intended) articles as a mask for "tits", more "tits" and even more "tits".
The early scenes in editor Aidan's office, clearly modelled by designer Tom Pye on the greatest hits of Damian Hirst, smack of TV sitcom as a trio of caricatured youngsters are patronised by their ruthless and amoral editor, played by The Mighty Boosh's Julian Barratt.
He is one type of cliché, while his acolytes, Esther Smith's bright but downtrodden Charlotte, Sacha Dhawan's timid Sam and tedious upper-class twit Rupert played by Henry Lloyd-Hughes, all represent others.
The situation for their comedy shows promise, especially in the midst of the belated Jimmy Savile furore.
Their top topless model of the year turns out to be under age, leading to serious problems, none of them very moral, even when Kevin Doyle as the northern lass's unemployed, divorced Dad turns up to confront Aidan with a potential legal writ.
A number of tricky ethical issues are raised but none is really addressed in any great depth, other than the inner steel and moral vacuity required to run a lad's mag.
Having tested this subject to its limits, NSFW does an about-turn into a contrasting sitcom, sending us to the much swankier, if more minimalist, offices of Electra. The publication may be named after a Greek tragic heroine but is actually an upmarket women's equivalent to Doghouse run by Miranda, sexily portrayed by the excellent Janie Dee.
This vamp is little more than a more polished female equivalent of Aidan, her viewpoint exemplified by her attitude to a pair of male workers, who just happen to be Rupert and Sam.
The only conclusions that one can reach is that magazine editors are equally shallow and hypocritical, while the cream of young Oxbridge graduates will do almost anything to get a job in the media.
What could have been an insightful look into the magazine business today becomes a light comedy that is intermittently funny as Lucy Kirkwood has a pretty good line in jokes, especially those from the gender wars, but offers no real depth.
Reviewer: Philip Fisher