O+E
Music by Christoph Gluck, Italian libretto by Ranieri de' Calzabigi, English-language libretto by Lucy Tucker Yates
Seattle Opera
Seattle Opera Studios
–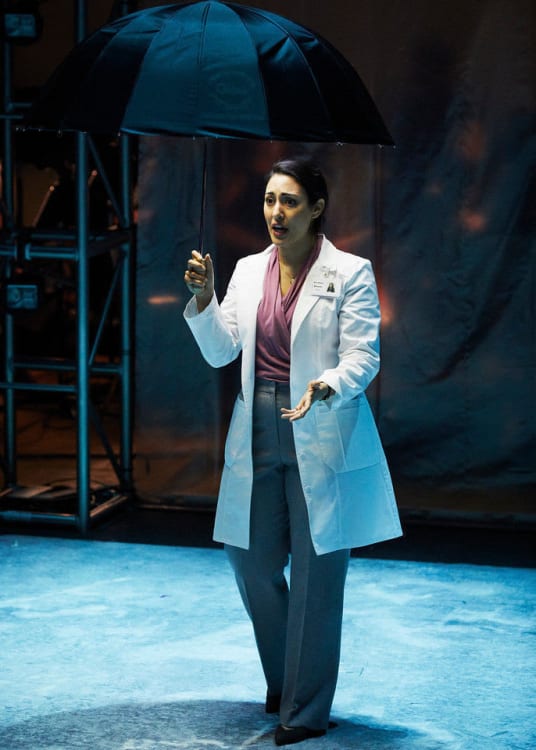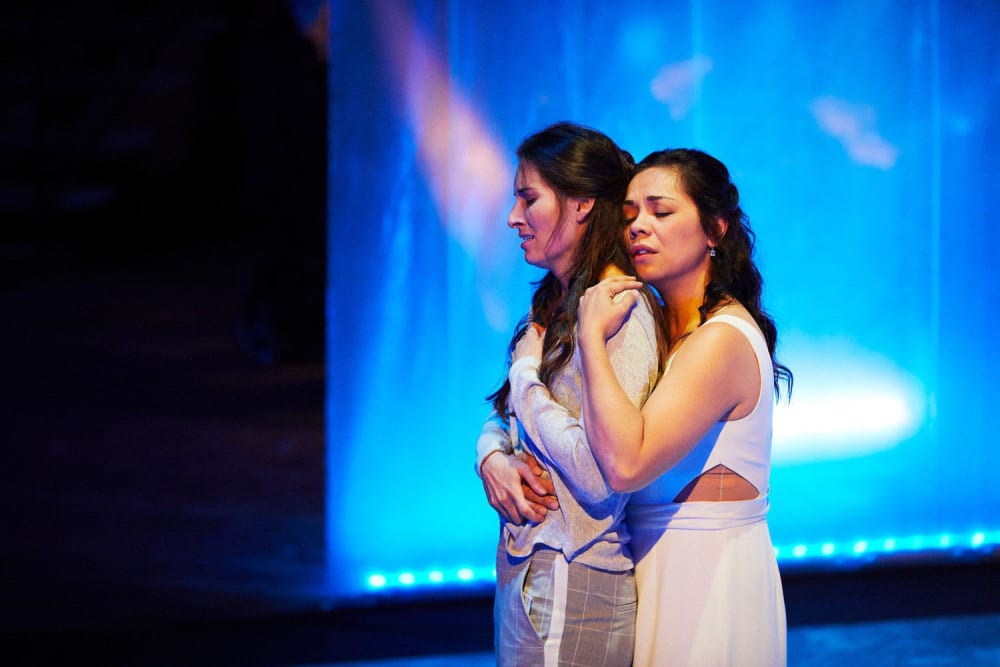 Once again, the Seattle Opera, easily one of finest opera companies in the US, manages to reinvent the operas they produce (I'm thinking of their adaptation of Beatrice and Benedict a while back, and their complete Ring cycles back in the 'eighties when that was a new and brave thing, at least in the US).
In this case, the rethinking and reworking goes to a very good cause. For decades, the US opera scene has been one that is all too much a domain of older audiences. New approaches to work that might otherwise be inaccessible to young people is very welcome indeed. As an audience member behind me remarked, "it's good to see so many young folks here. Opera really needs them." Indeed.
In this case, Seattle Opera's production is a chamber version of Gluck's Orpheus and Euridice, itself a reworking of the myth involving the two star-crossed lovers of the title; following Euridice's death, Orpheus (the greatest musician of all the Greek and Roman myths) goes to Hades and sings of his love for his wife, to the extent that Hades relents and allows Euridice to return to the earth provided Orpheus not look into her face until they're both out of the depths of Hell. She's not told these conditions and her despair at his seeming lack of attention and her pleading causes him to look—and lose her again.
In this Seattle Opera chamber version, now titled O+E, Orpheus and Euridice become O and E, a happily married lesbian couple, and the setting the hospital room in which we slowly realize that E has died. Amore ("A"), the surgeon who had worked to save E from death, then takes up her classical role and intervenes to save E through the power of love.
The singing of the three principals (Magda Gartner, Serena Eduljee and Tess Altiveros) is among the best I've heard on any stage: such rich, full voices held the audience absolutely still and mute before this story of love, loss and death. As importantly, the three performers fill the space of the Seattle Opera Studios with these archetypal but very human figures that have been the protagonists of these tales for millenia. The chorus is excellent as well, and all are well served by the new translation by music director Lucy Tucker Yates.
In the context of the US struggling with a growing rampant and ugly homophobia, Kelly Kitchens's direction and the work of the production team in setting this story as that of a same-sex couple makes it resonate on many levels, part of the decision to make three LGBTQ organizations the community partners for this event, as the Seattle Opera shakes up Gluck's old tale and makes it new for a new audience.
But more than that, O+E is great art, another revision that strips down a masterpiece to its core and lets that core explode unto the stage until we're all reminded of what it means to be human in a troubled and sometimes terrible world.
Reviewer: Keith Dorwick