Occupational Hazards
Stephen Brown, Based on the Memoir by Rory Stewart
Hampstead Theatre
–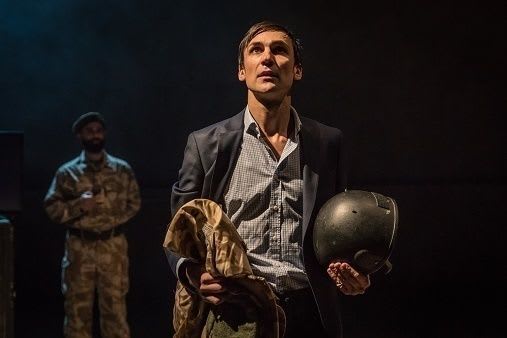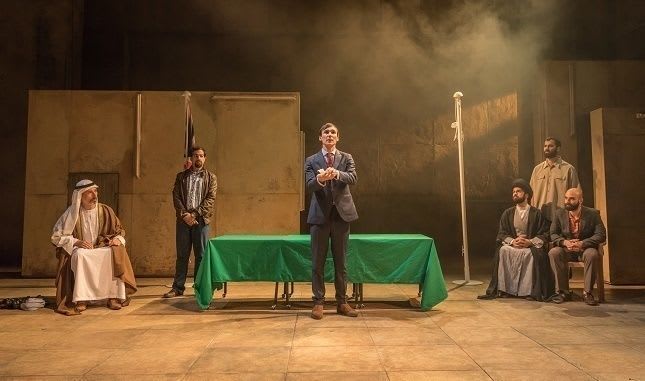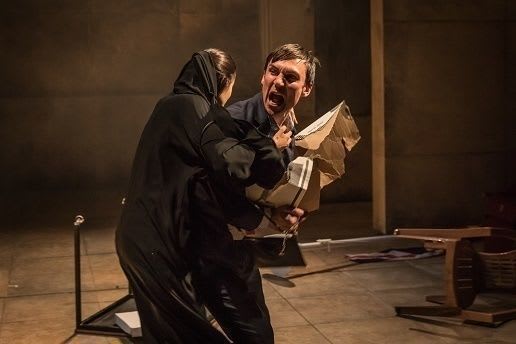 Occupational Hazards follows the adventures of intrepid Scotsman Rory Stewart as he attempts to tame the worst that Iraq has to offer.
Stewart, now an MP and minister, made a name for himself by spending two years trekking 6,000 miles across Afghanistan on foot after quitting his job at the foreign office.
The following year in 2003, still aged only 30, he headed for Iraq with the intention of establishing himself as a diplomat, while attempting to make sense of the factional in-fighting that characterised so much of that benighted country under the control of Saddam Hussein.
More by luck than judgement, he found himself in Maysan province, a kind of microcosm of the country judging by the 100 minutes of breathless dramas on show in Stephen Brown's stage adaptation of Stewart's memoirs.
Simon Godwin's production rarely slows, thanks to the sliding breezeblocks with strip lighting that largely comprise Paul Wills's set.
Around them, Henry Lloyd-Hughes takes the role of a diplomat who spends much of the evening trying to play off one sect against another in increasingly desperate efforts to bring peace to a region that seems designed for explosive warfare.
In simple terms, there are four main groupings. The fundamentalists are led by Seyyed Hassan, a fiery preacher with an engineering background played by Johndeep More. His sworn enemy is Silas Carson's Karim, a noble secularist with a deep belief in his own abilities.
At times, John Mackay as a Scottish Colonel can be as political and troublesome as either of the local leaders, while a degree of glamour and potential sanity is introduced by Aiysha Hart in the role of Rana. She is a businesswoman with liberal tendencies, not to mention the daughter of a distinguished Professor played by Vincent Ebrahim.
There is a remarkable amount of bluster in this play, as the different leaders fight, shout and murder, with Stewart doing his best to pour oil on troubled waters or, at the very least, defuse the occasional metaphorical bombshell.
His main goal is to bring the warring factions round a political table. To this end, he sets up a local council, although by the time that it finally meets, we will all have learned enough of the background to know that there is little chance that this will achieve its unifying goal.
The central character, as portrayed in his own memoirs, has a tendency to come over as a cross between Superman, James Bond and King Solomon, risking life and limb in his attempts to pacify, while introducing pragmatic diplomatic solutions that on occasion might easily be characterised as fraudulent.
Occupational Hazards gives viewers the opportunity to get a little more of an understanding for the problems that face Iraq and several neighbouring countries today. However, it has a tendency to rely on oversimplification, attempting to get laughs where serious political issues (and lives) are at stake.
Too often, this means that the piece feels more like a lightweight TV docudrama than the kind of deeply insightful investigation into a troubled region that such material might ideally have become, perhaps in the hands of a verbatim theatre specialist.
Reviewer: Philip Fisher