Oedipussy
Carl Grose and the Company
Spymonkey
Lyric, Hammersmith
–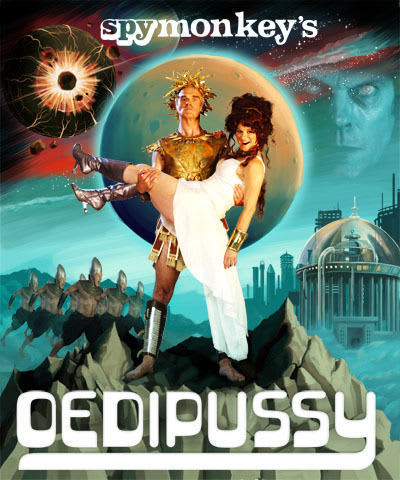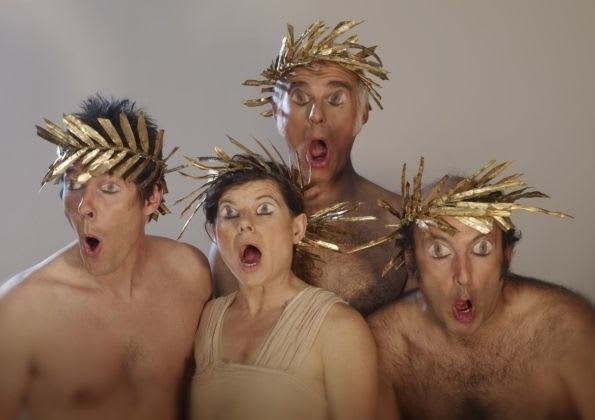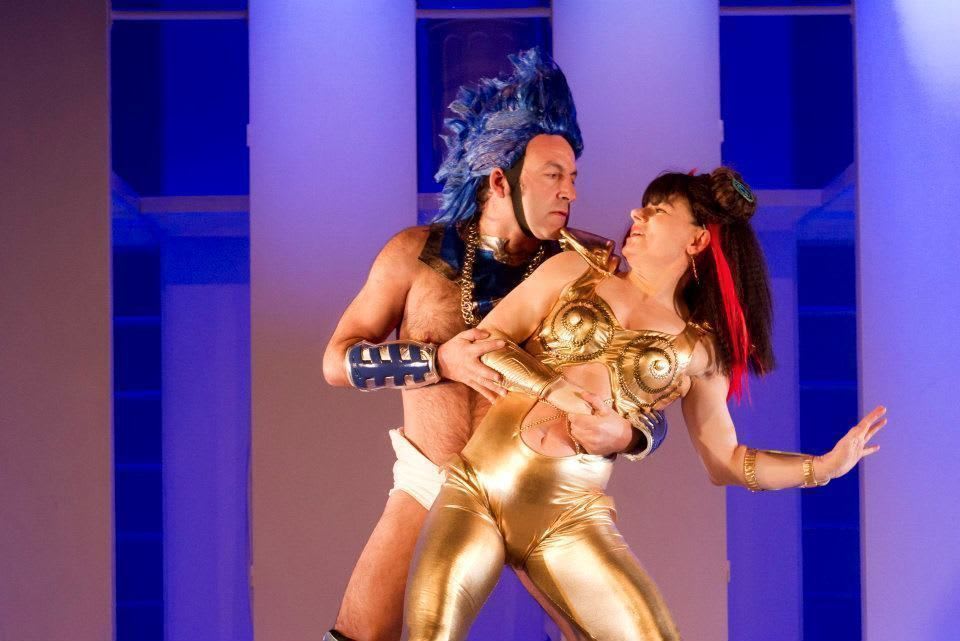 Putting together the leading lights from two of Britain's best physical theatre companies was always likely to lead to an outrageous night of comedy.
Spymonkey is good value at the best of times and their combination with two of the key members of Kneehigh, Emma Rice who has adapted and directed the text and co-writer Carl Grose, is better even than the sum of the impressive parts.
It seemed like a good idea to list the genres that this show contains but with everything from stand-up to opera to sex show lampooned, it would be quicker to name one that is missing, if anybody can find it. While there is a really wide range of influences, the most important to the success of the evening are slapstick and clowning although the verbal comedy is often as funny as the physical.
The starting point, after a little derision pointed at a distinguished theatre critic from north of the border, is to combine a Greek tragedy with a James Bond movie. This sounds like an idea from Radio Four's I'm Sorry I Haven't a Clue and is just as much fun.
In fact, before the Grecian backstory has even got going, the spy thriller peters out having established that in another age Oedipus might have found himself dressed in a suit and working for the British Secret Service. That is no problem thanks to the inventiveness of this company, which does not dissipate at any point.
The effort and imagination that must have gone into this creation are awesome, as is the energy of the performers. As with anything of this type, there are hits and misses but the former far outweigh the odd brief joke that falls flat on its face.
Strangely, amid all of the madcap comedy, a fair amount of Sophocles' story finds its way in. We follow King Laius in his evil pomp and then observe his unacknowledged son, Oedipus(sy) kill the king, who by this stage looks like a leftover from a clichéd gay disco.
From there, marriage to his sexy Mum, Jocasta becomes inevitable together with its heavily foreshadowed consequences. However, the quartet on stage ensure that every laugh in the original (all none of them) is supplemented by so many more. The comedy is frequently hilarious and most of the risks pay off in a delightful 2¼ hours of fun-filled frolics.
Everyone will have their own favourite moments, but for this critic, the hilariously tasteless song "Leprosy's not Funny" takes the biscuit.
This is an experienced company and the cultural mix of a posh Englishman (Toby Park), spunky female (Petra Massey), lanky German (Stephan Kreiss) and roly-poly Spaniard (Aitor Bassuri) work perfectly together in generating a spirit that is not too far from that which powers the continuing success of The 39 Steps.
Oedipussy may not be high art but it is a cleverly-devised, high quality entertainment that may well have you rolling in the aisles.
Reviewer: Philip Fisher