Of Mice and Men
John Steinbeck
Birmingham Rep, Leeds Playhouse and Fiery Angel Co-Production
Malvern Theatres
–

Listing details and ticket info...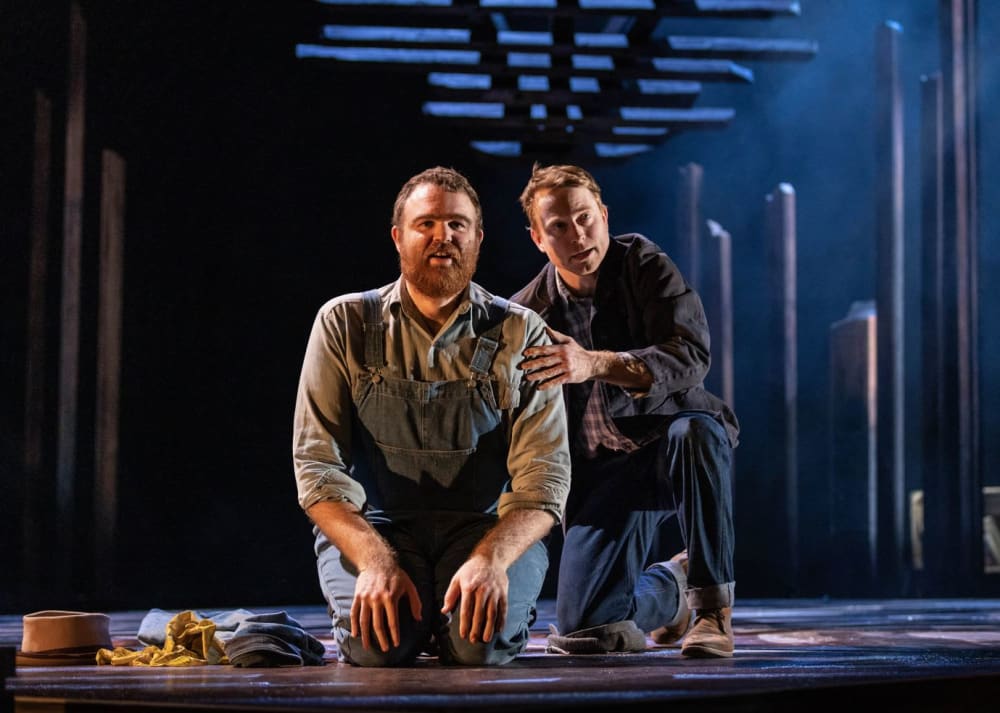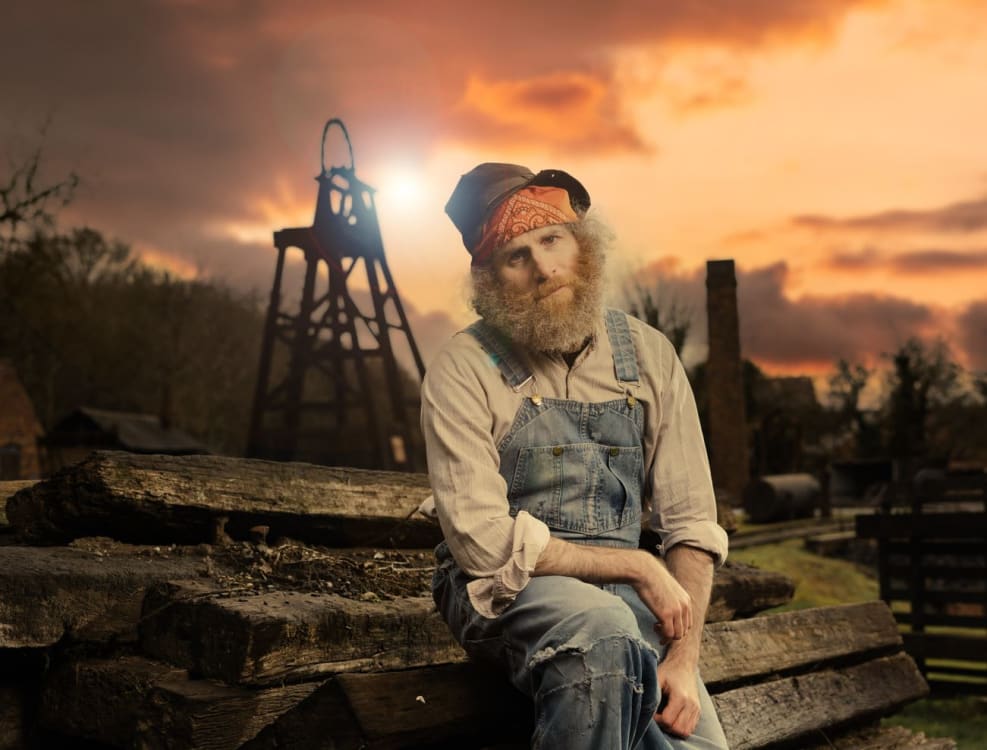 Ashamed as I am to say it, I'm relatively new to Steinbeck's classic story of friendship and ambition. It wasn't a chosen text at my school, and I only very recently saw the 1992 film Gary Sinise film version—in fact at the request of my teenage son who'd found the story captivating. So much so, that he was even keen to accompany me to review the production. I'm a cool mum, right?
Set against the backdrop of the Great Depression of the 1930s, we first encounter the sweet, albeit inequitable friendship of migrant workers Lennie and George. For his part, George (Tom McCall) is visibly torn between the innate need to protect his childlike friend at all costs and the possible consequences. All the while, Lennie (Wiliam Young) looks up to him—figuratively speaking—with complete trust and adoration. They have a dream of a little patch of land of their own, barely out of reach, and it's this which keeps them going, no matter how backbreaking the work that's their ultimate route out of there. Instead, what lies ahead is impending and inescapable tragedy, and a crumbling dream as they attempt to settle in on loose cannon Curley's farm.
I was particularly struck by the inclusivity of the director Iqbal Khan's casting of actors with lived experience. I found myself enthralled by the elderly Candy (Lee Ravitz) who never missed a beat, completely embodying all the pain and loneliness of all he's endured to that point—and nailing the accent in every syllable.
Towering Wiliam Young's Lennie is adorable, and you're immediately drawn into the physicality he brings to the role—rooted in his own personal experiences of learning disability—while navigating the prejudice and misunderstanding of 80 years' previous. Meanwhile, an unsettling menace lurks just beneath the surface of Tom McCall's George—he's a mass of contradictions—and you're never quite sure if it's the spark that will ignite the tinderbox of the uneasy relationships on the farm.
A shout out also to Candy's poor old dog (depicted by puppeteer Jake Benson), who almost sent me running off out of the auditorium to hastily adopt another rescue dog. It wasn't a stretch for the audience to suspend its disbelief and imagine the bag of rags on sticks as a wheezy old hound stinking up the place. My only thought was that he was a little bit of a distraction downstage right, and I found myself drifting from the action happening further upstage. This may, of course, have been entirely intentional and I immediately felt guilty when he met his untimely end.
Ciaran Bagnall's stark staging is simple but effective as chinks of light filter through the dark boards of the ranch's bunk room, while the Ensemble deliver evocative, bluesy folk melodies that would make the hardest cowboy shed a tear, courtesy of composer and sound designer Elizabeth Purnell.
My son and I celebrated the shattered American Dream on the way home in the most fitting way we could: with a post-theatre trip to the golden arches of course. I hope Lennie wouldn't have minded.
Reviewer: Rachael Duggan