Old Fools
Tristan Bernays
To the Moon and Making Productions
Southwark Playhouse (The Little)
–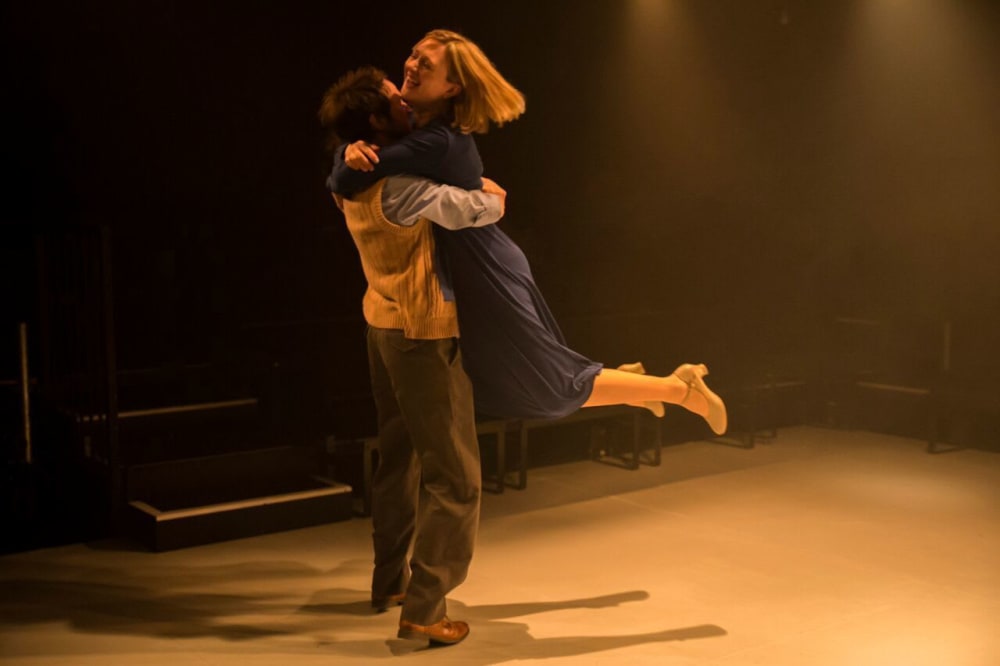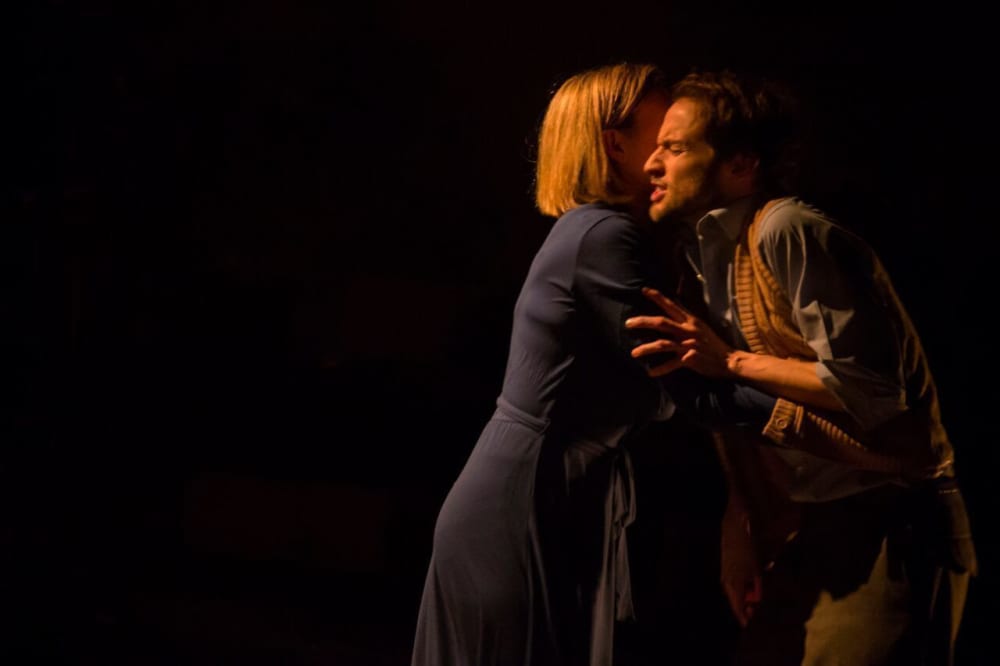 Old Fools is not much more than an hour long and presents just an empty space with two actors, a stool and some lighting but it is one of the most moving and beautiful plays I have seen. It is written with honesty and, performed with great sensitivity, it is both joyous and painful.
It is the story of one couple, Tom and Viv, from when Tom first caught Viv's eye and through their relationship to the fading light of a care home and the darkening world of dementia. In fact, it goes wider for its un-chronological montage of memories goes back to Tom's childhood.
It doesn't attempt, like Florian Zeller's The Father, to share the experience of memory loss. It is not so ambitious. It presents the symptoms of degenerative diseases such as Alzheimer's and Parkinson's with accurate observation but this is a play about love, not about illness.
It is a play about passion and romance, parental love, filial love, love that survives cheating, career competition, relocations and the loss of the person you are in love with as illness alters them.
From a dance hall encounter with a twinkling eye and an answering wink (though perhaps that was imagined), there is a sudden switch to Viv bathing ill Tom who can't manage without her. The play oscillates between health and sickness as it dips into the life of musician Tom and academic Viv with Frances Grey playing not only lover and wife become carer but Tom's mother, their daughter and a doctor.
There is nothing sentimental about the play or her performance: she throws him out when she finds him unfaithful, loses her temper in exasperation with his inability to understand. Mark Arends gives youthful Tom flirty charm, sick Tom different levels of response as time moves backwards and forwards.
Director Sharon Burrell adds nothing extraneous, changes of pace and of mood happen on an instant, a change of lighting state, with the transition from health to sickness always through an action that links them, a moment of physical transformation on Arends's part.
There is no over-dramatisation, no histrionics; what proves so moving is a lapse in response to a physicality based on research of keen observation.
Those with direct experience of those with dementia will recognise the truthfulness of this portrayal but, because Bernays embraces a couple's whole life together, tussles included, and not just its evening, this isn't a sad play but a celebration of what love is.
Nevertheless, sitting within touching distance, almost feeling that slight quiver in Tom's knees, it was almost too real; had it been a longer play, it might have been too painfully close to personal experience.
Reviewer: Howard Loxton