Old Stock: A Refugee Love Story
Created by Hannah Moscovitch, Ben Caplan and Christian Barry, songs by Ben Caplan, Christian Barry, Geoff Berner and Danny Rubenstein, additional music by Graham Scott
2b
Wilton's Music Hall
–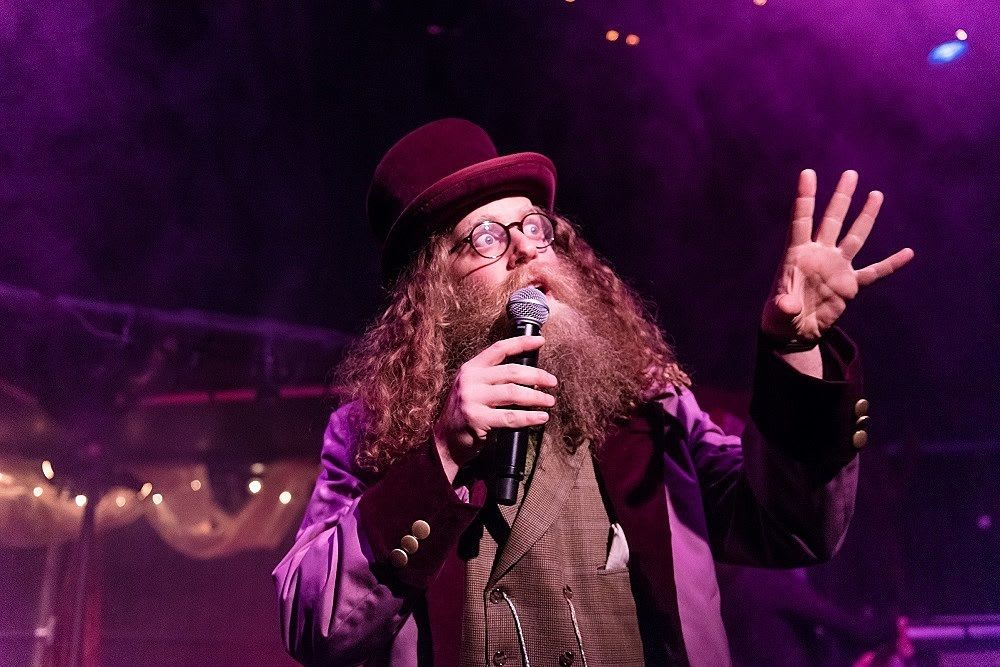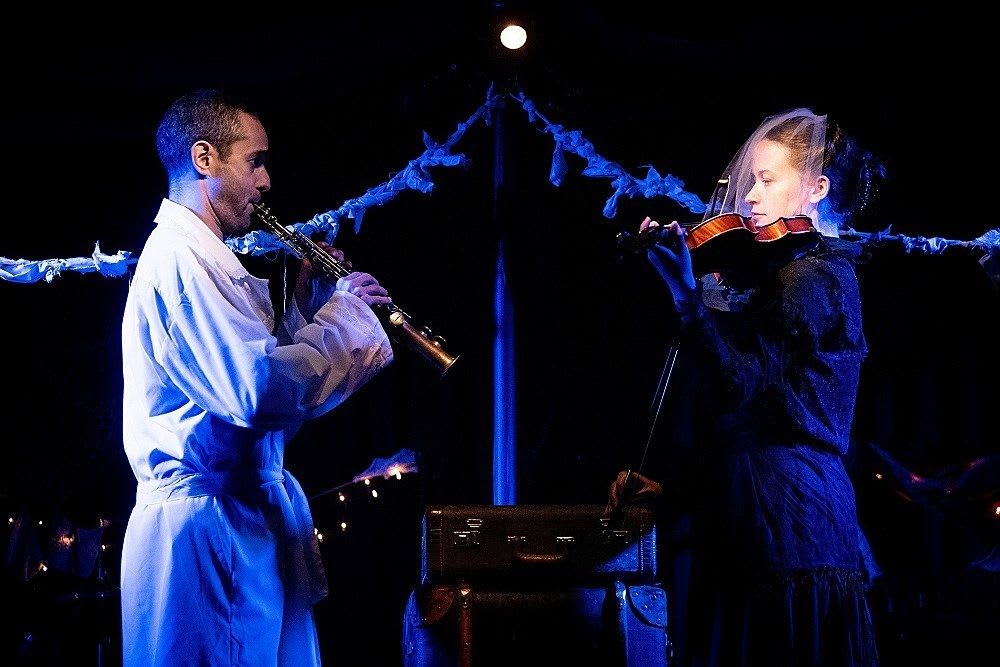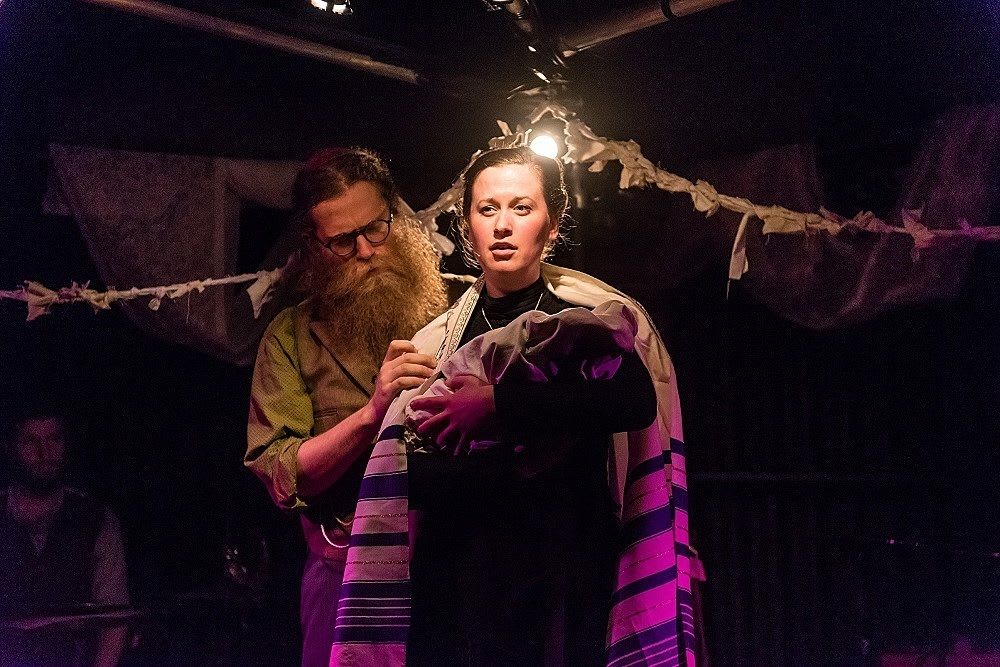 If you think the Hairy Bikers are hirsute, you haven't seen songwriter and entertainer Ben Caplan.
Big hair cascades around his face and a bigger beard frames the mouth from which come baritone sounds so rich that they penetrate.
Canadian-born Caplan fronts award-winning, "very Jewish" gig-play Old Stock: A Refugee Love Story for which he wrote the songs that accompany the text written by fellow Canadian Hannah Moscovitch.
The score is diverse, showing off Caplan's songwriting mastery, which works cantillation, nigun, country, folk, cannons and Klezmer dance tunes in the mix.
His lyrics are clever, a modern day commentary on past events, they mix up the timeline while disrespecting their musical form with cheerful tunes forming the landscape to uncomfortable narratives.
They reach heights of wit, filth and filthy wit, and a good deal of blasphemy with Caplan reinventing the laws of the Jewish oral tradition to include "… ask for consent before you put your dick in … [and] every banking system needs a lot more regulation".
As narrator Caplan leads us through a story that starts when Jewish Romanian refugees Chaim and Chaya first meet on arriving in Canada in 1902, although their journeys have beginnings in the state-run programmes of Jewish persecution and pogroms that characterised their homeland in the last part of the 19th century.
Moscovitch's is a text of two halves, understated and tender in the mouths of Chaya and Chaim, reserving the boisterous and sardonic for her narrator, The Wanderer.
The binary approach is reflected in the direction by Christian Barry who designed with Louise Adamson the shipping container set in which Chaim and Chaya's story plays out, whilst the uncontainable Caplan roams the stage in front.
Chaya is played by Mary Fay Coady giving a masterclass in vocal inflection and facial expression, the alpha male to Eric Da Costa's endearing Chaim. Both talented musicians, Coady on violin and Da Costa on clarinet support the band made up of multi-instrumentalists Jeff Kingsbury and Kelsey McNulty.
Caplan's presence as narrator is uncompromising and, better singing than speaking, his delivery is dextrous from the invective of the nightmarish "Plough the Shit" to the poetry of "Lullaby".
A Wandering Jew figure, he is the cynical master of ceremonies in a travelling show that repeats on loop across the millennia. No wonder we hear its echoes.
Reviewer: Sandra Giorgetti