Olivier
Philip Ziegler
MacLehose Press
Released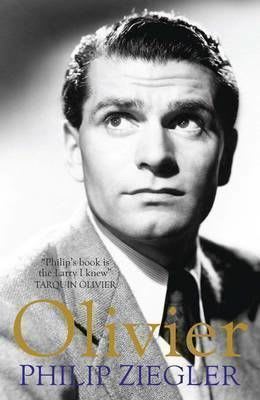 Like productions of Hamlet or Henry V, books about Lord Olivier appear with remarkable regularity. Indeed, the authorised biography by Terry Coleman appeared less than a decade ago and a quick search on Amazon will provide a dozen alternatives to this new version of a familiar story.
The public still seems to have a deep fascination for the tale of a great actor whose life was, at times, almost as dramatic as some of the roles that he played.
Philip Ziegler is a highly experienced biographer who has tended to write the lives of the well-to-do, including Lady Diana Cooper (herself an actress on occasion), Harold Wilson, Lord Mountbatten, Edward VIII and Osbert Sitwell.
While even the author would probably not claim that he is bringing expertise in theatre or film to this venture, he does have a superb talent for portraying character.
While reading the Ziegler's portrayal of Laurence Olivier, it is easy to believe that this is someone whom you have met or at the very least had described by the closest of his friends.
While the man was a genius, he was also impatient, bombastic and a perfectionist, quite capable of being rude and charming almost simultaneously.
The key to his life was probably a determination to succeed that almost nothing could derail, hence his success in theatre, film and with women.
This also meant that friendships and business relationships could be a little rocky, for example he and John Gielgud seem to alternate between competition and collaboration.
Even ignoring the regular dalliances, the marriages to Jill Esmond and Vivien Leigh were both very sad, while the third attempt with Joan Plowright seems to have been much closer to a source of mutual happiness, at least until Olivier began to suffer the perils of old age.
Whether this is the best book about Lord Olivier could be questionable but it is certainly one that fans will enjoy. It could also provide a useful introduction for those too young to remember even his performance as Lord Marchmain in Brideshead Revisited.
Olivier would also complement and encourage a viewing of some of those iconic movies, particularly the Shakespeares mentioned at the head of this review or perhaps Marathon Man?
Philip Ziegler writes clearly and entertainingly, guaranteeing a really good read, which is a necessity when there is so much competition in the market.
Reviewer: Philip Fisher