On Blueberry Hill
Sebastian Barry
Fishamble
59E59, New York
–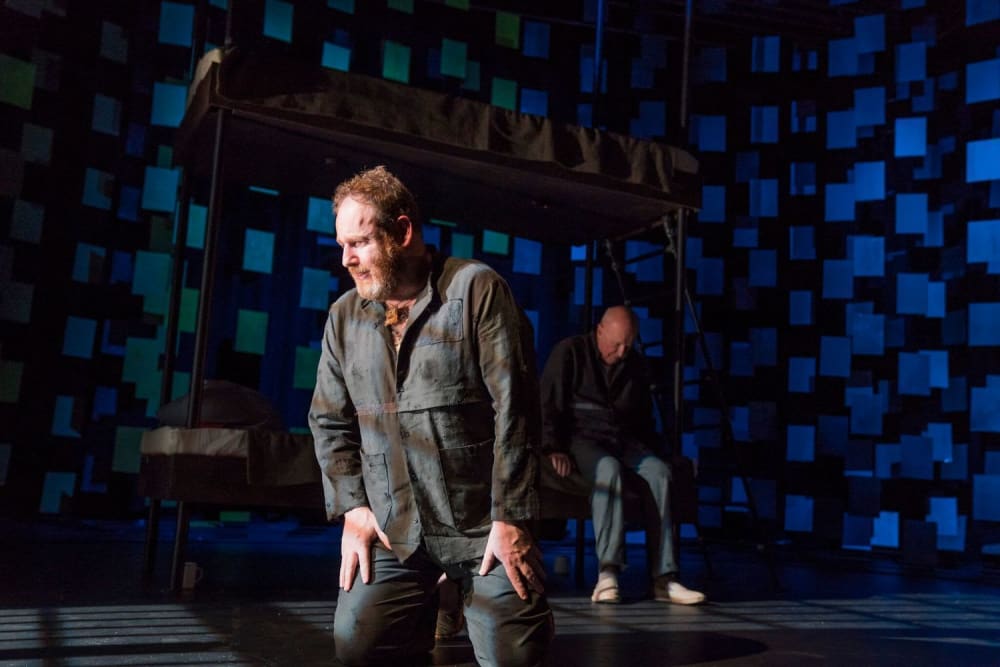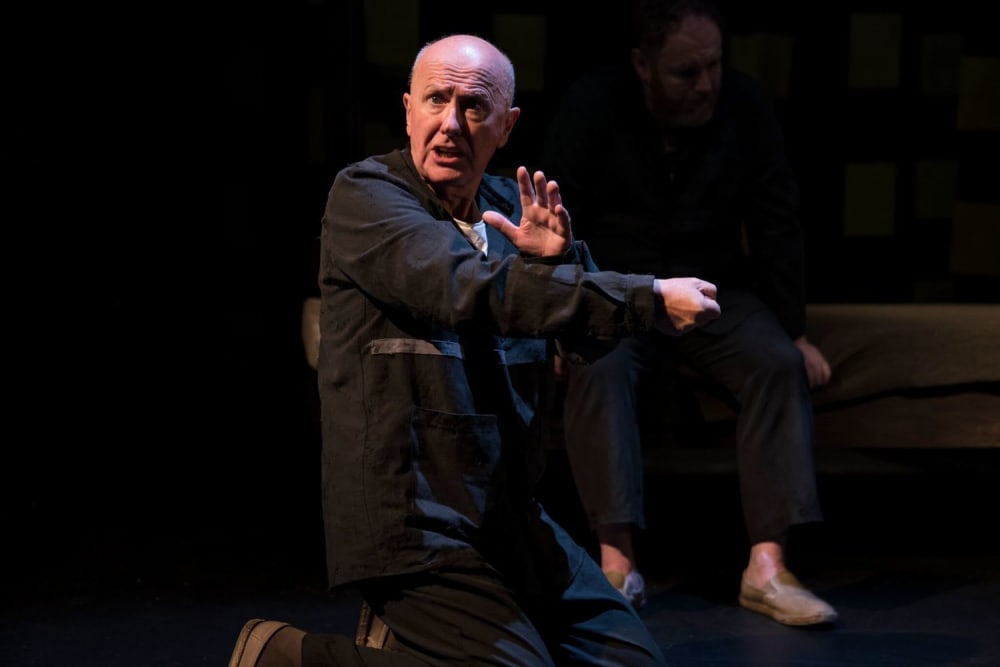 This production by Irish company Fishamble as part of Origin Theatre's 1st Irish Festival is as close to small-scale theatrical perfection as you are ever likely to get.
At the beginning of 100 minutes, viewers are asked to piece together a story of Dubliners that becomes doubly tragic. They do so by listening to alternating monologues from David Ganly playing PJ and Niall Buggy his close companion Christy.
Initially, the pair seemed to have nothing in common. The younger PJ had studied to become a Catholic priest at Maynooth seminary, his homosexual tendencies possibly intended to go beyond his own adventures to make wider statements about the nature of the Church in Ireland.
His cellmate was a construction worker who proudly proclaims himself to be the latest in a long line of gypsies.
It transpires that a third man connects the cussing tinker and the remorseful man of the cloth.
It has to be observed that this is one of those plays where a critic must use his or her discretion to avoid giving away too much of an intricately plotted story.
Suffice to say that the bunkbeds on which each spends his time are situated in a Mountjoy (Dublin) prison cell where each is doomed to spend the remainder of his natural life.
Meticulously, calmly and only becoming emotional at moments of great stress, PJ and Christy roll out tales that initially seem to have no connection but gradually begin to interlock until a terrible symmetry is revealed.
For many writers, this might have been the end of the play but Sebastian Barry is canny enough to delve deeply into the hearts and souls of two lonely men.
Under the sure guidance of Fishamble's Artistic Director Jim Culleton, both Ganly and Buggy deliver the kind of moving performances that take a beautifully written, poetic piece of writing and make it something haunting and quite extraordinary.
The Americans are lucky enough to have an early sight of a work that is likely to tour the world and anyone in New York over the next few weeks should not miss out.
There must also be every chance that On Blueberry Hill will then make its way back across the Atlantic to please audiences a little closer to home.
Reviewer: Philip Fisher