On the One Hand
The Paper Birds
The Paper Birds
St Stephens
–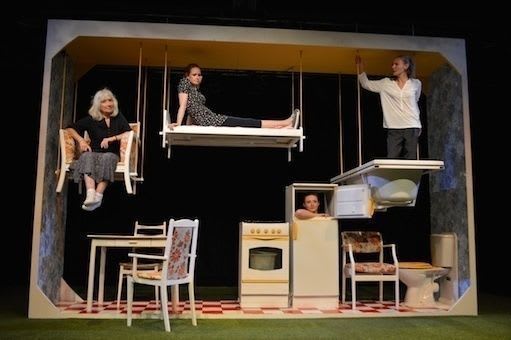 The Paper Birds is celebrating its tenth birthday with this exploration of feminine identity. It looks at the subject through the eyes of women across four generations of a single family.
Hannah Lambsdown as the youngest Teen has just started an EngLit course at Cambridge and needs maternal contact and cash, which are not always forthcoming.
Kylie Walsh's sister Thirty, who is somewhat underwritten, sets off to Australia in an effort to experience life.
Tracey-Anne Liles playing mum Forty is embarking on a new career, selling the kind of wonderful new product that would be burned out of Dragon's Den.
Finally, granny Sixty is desperately trying to come to terms with hands that have a mind of their own, while her ageing mum Elderly exists in the past. Both are played with sensitivity by Illona Linthwaite. Fifty is in the programme but didn't make it to Edinburgh.
While the experiences will be instantly recognisable to most women, they do not tread much new ground. The attractions of this company therefore lie in the presentation, using physical theatre and novel ideas, the best of which is a very funny Skype call, viewed through the freezer box of a fridge.
Fiammetta Horvat's delightful set is also ground-breaking, cramming a symbolic house into two time levels, forcing the four actresses to clamber bravely over a suspended bath and bed, in their efforts to reach allotted positions.
Reviewer: Philip Fisher