On Your Feet : The Story of Emilio and Gloria Estefan
Book by Alexander Dinelaris, featuring music produced and recorded by Emilio and Gloria Estefan and Miami Sound Machine
Marquis Theatre, New York
From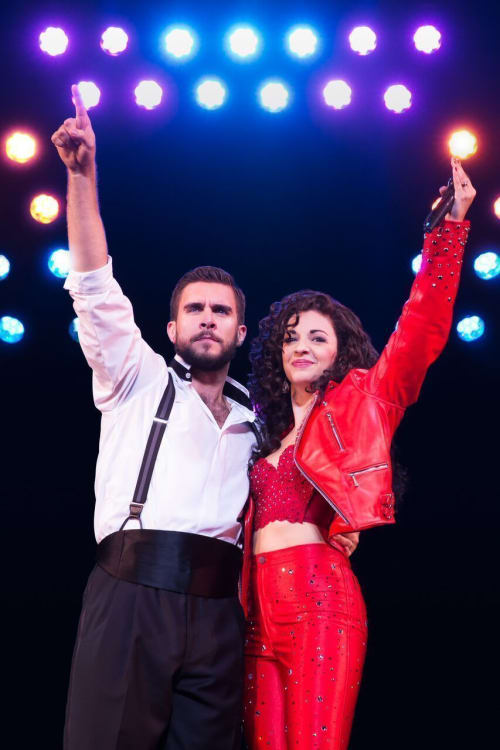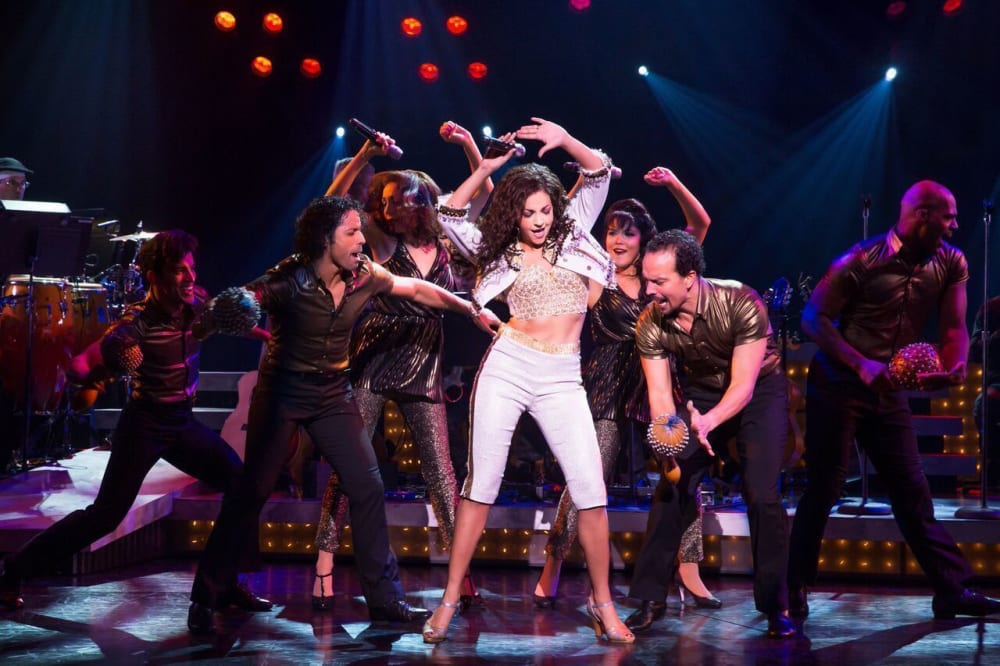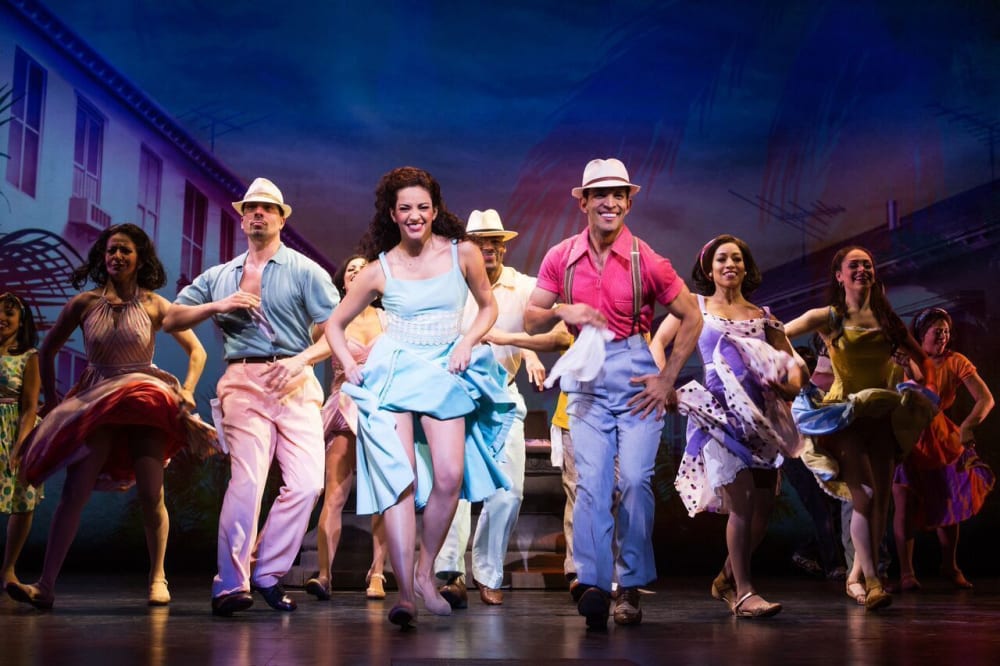 There is no question about the main attraction of On Your Feet. That is the music of Gloria Estefan and Miami Sound Machine, delivered by a live band on stage fronted by Anna Villafañe, who is a great Gloria.
Jerry Mitchell's production is then helped along the way by what must be some of the best choreography on Broadway at the moment.
Emilio and Gloria Estefan have created what is otherwise a relatively standard jukebox musical telling a version of their autobiographies, which mixes the heartfelt with the convenient.
This means that up to a point, it is similar to the books of a stream of similar musicals (the fictional Memphis getting closest) that have enjoyed varying fortunes in New York, London and undoubtedly elsewhere too.
Both came from Cuban families forced to resettle in Miami as a result of political stability at home. Gloria came early enough to be an American with English as her first language, Emilio retains a Spanish accent to this day.
Wannabe psychologist Gloria had the kind of pushy grandmother who turned her into a musician, despite the concerns of a harder-working mother with a PhD who understood and valued education above the frippery of popular music.
The musical partnership fired immediately and love followed between the pushy marketeer who would not back down and a shy star with talent in abundance.
The tension arrives as they try to sell their new Latin-influenced English language brand to record companies and radio stations who struggle to cope with the cross-over. Novel promotional techniques eventually win the day and the band never look back, eventually signing a $50m contract.
Family problems continued to lurk in the background but pale into insignificance when compared to the life-changing moment when their tour bus crashed and almost killed Gloria. Finally, the musical has a focus and becomes more than an excuse for a series of great songs, threatening to bring tears to the eyes.
Anna Villafañe gives a star performance as Gloria, looking and sounding the part, in addition to demonstrating abundant acting talent. Opposite her, Josh Segarra is lower key but conveys Emilio's drive with conviction.
Supporting them, Alexandria Suarez seems a star in the making as Young Gloria, while Andréa Burns as Mum and Lee Zarrett as record producer Phil both have their moments.
Ultimately, the success of On Your Feet will rest on the appeal of the music of an iconic, original band. Fans may enjoy some of the music written specially for the show but will undoubtedly be won over by lively renditions of hits such as "Conga", "The Rhythm is Gonna Get You" and "1-2-3" plus Sergio Trujillo's wonderful choreography.
Reviewer: Philip Fisher