One Man, Two Guvnors
Richard Bean
National Theatre
Theatre Royal Haymarket
From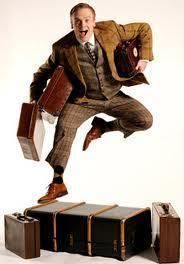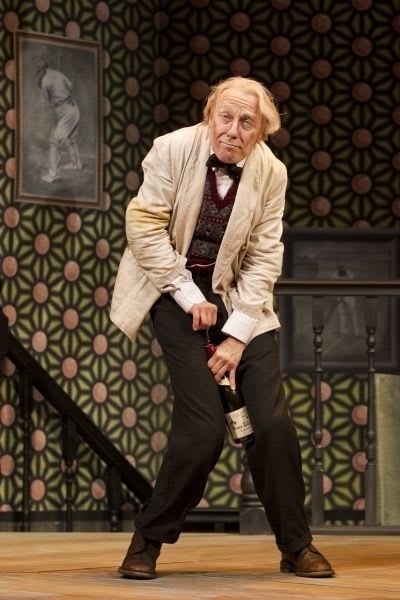 Enjoying its third home in less than ten months of life, it is pleasing to report that One Man, Two Guvnors is as strong as ever.
That is very good news, as the producers have taken a calculated risk in sending nine of the original London cast to open the show at the Music Box Theatre on Broadway next month, requiring a wholesale re-cast in London.
What is immediately apparent is that the fresh cast seem just as talented as their predecessors and guarantee a fantastic night's entertainment for anybody lucky enough to be able to get tickets.
The lack of a big name in the leading role is more than made up by the comic talent of Welshman Owain Arthur, something of a James Corden lookalike and very close to producing as good a performance as the Gavin and Stacey star.
On this showing, there is little doubt that Arthur's future has been guaranteed thanks to his good fortune in being promoted from understudy to lead practically overnight.
He is helped by the fact that this is the funniest play that most of us will ever have the good fortune to see, while his part allows real freedom to show off multifarious talents, which Arthur demonstrates in abundance.
The play is based on Goldoni's post Commedia dell'Arte classic, A Servant to Two Masters, which gives actors the chance to bring some of their own originality to defined roles. In reality, this slicker than ever production is now almost totally scripted, however extemporised many of the scenes may look.
The 1963 setting is established before the curtain even rises, as a skiffle band called The Craze welcomes early arrivals with their catchy songs penned by lead singer / guitarist Grant Olding, returning throughout the evening. The period impression is then consolidated by the cartoon-like flats created by designer Mark Thompson.
The play opens in the home of Charlie "The Duck" Clench, the pettiest of gangsters played by Gerard Horan. He is celebrating the engagement of his daughter Pauline, S Club 7's Hannah Spearritt—now this is where the confusion starts.
The man into whose eyes she so lovingly gazes is an actor in the most pretentiously classical sense, Daniel Ings playing Alan. However, the invitations suggest that Pauline was due to marry Roscoe Crabbe (or as my voice recognition suggests "Moscow crap"), who has sadly just died in a gangland killing.
Confusion reigns as Roscoe then spoils the party, appearing in the cross-dressed form of Gemma Whelan.
By the time that the action has moved to the seedy streets of Brighton, Roscoe is suffering a serious gender crisis, while pursuing Stanley Stubbers, brilliantly played by Ben Mansfield as an upper-class twit par excellence.
This pairing become the Two Guvnors to Francis Henshall, played with gleeful energy by Owain Arthur.
He somehow manages to divide himself in two, while ensuring that every spare morsel of food find its way down his gullet, not to mention a stomach-churning cocktail of drinks.
Just before the interval, the set piece double meal remains a comic classic, with David Benson as Gareth now supported by Martin Barras playing Alfie, a role that has increased in importance on every transfer of the play. He is a doddering 87-year-old tyro waiter who somehow finds himself suffering from every disaster in the slapstick handbook.
The comedy continues almost without a break for 2½ joyous hours that should leave every audience member in paroxysms of delight.
This new cast really is just about as good as the original with I'd Do Anything favourite Jodie Prenger finding her forte as cheeky Dolly, who falls for Francis without losing her feminist instincts.
The producers must be praying that the lack of James Corden does not hit sales. On this showing, One Man, Two Guvnors is still by far the best show in town and therefore anybody that has not yet seen it should race to the Theatre Royal Haymarket, as should the growing band of One Man junkies, who will not be disappointed by this new, partly re-written incarnation.
Reviewer: Philip Fisher