One Small Globe (The Covid-19 Monologues Volume 2)
Janet Plater
Elysium Theatre Company
From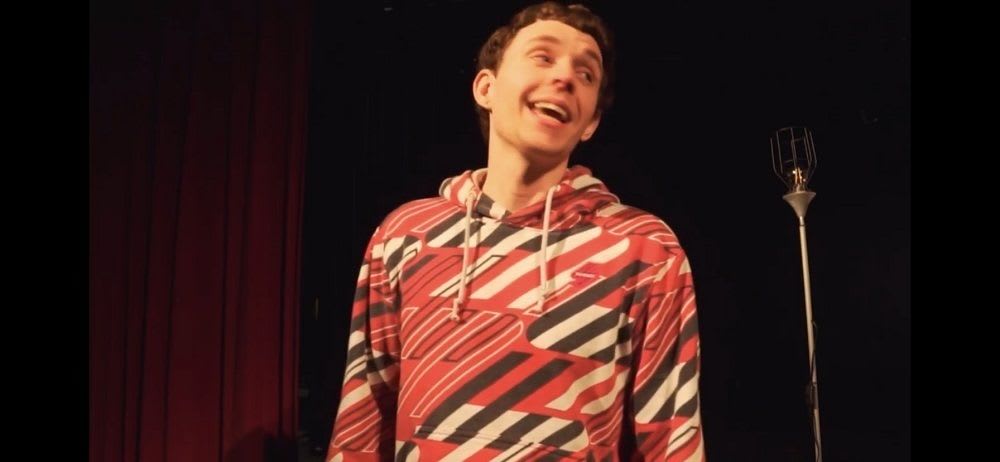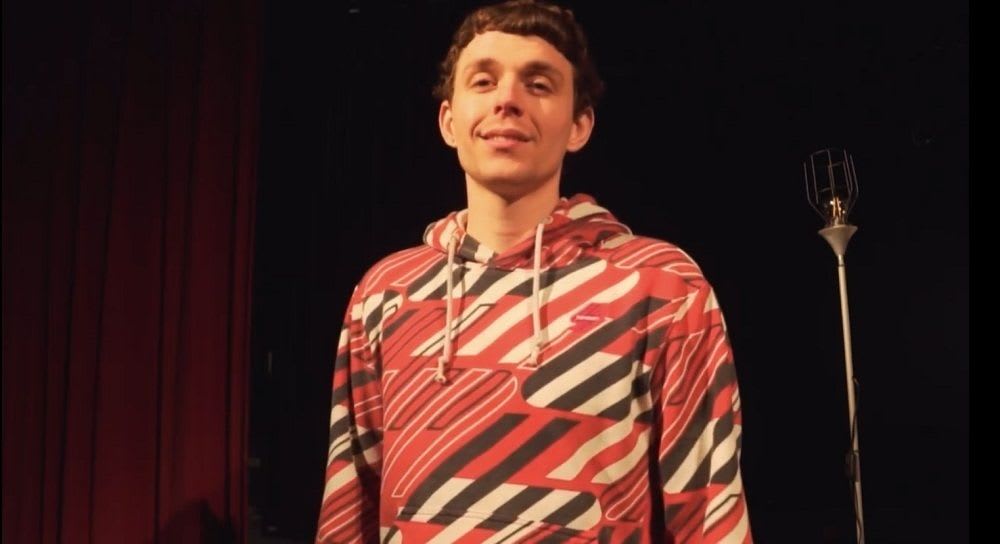 Playwrights rarely hesitate to manipulate audiences. Think of the number of times you've demonstrated your belief in fairies by stamping and cheering to help an injured Tinkerbell recover. Janet Plater's heartfelt tribute to the enduring power of theatre is very much in this tradition of cheerful emotional exploitation.
Appropriately, bearing in mind the subject, One Small Globe is the only one of Elysium Theatre's Covid-19 Monologues to be filmed in a theatre—the Assembly Rooms Theatre in Durham where Elysium is a resident company. With performer Jake Jarratt adopting a strong Geordie accent, the play feels like a love letter to the region as well as to a profession.
Joe (Jake Jarratt) could be considered a jobbing actor hopping from one role to another and helping out backstage when needed. During the pandemic, however, roles have been replaced by odd jobs: gardening, childminding, bookie's assistant and shopworker. Yet Joe retains his perception of himself as an actor, feeling other work is insignificant by comparison. Joe cannot, therefore, resist an offer to serve as a guide to theatre for a group of super-intelligent aliens from Kepler-452b who are losing their life force and hope the experience will bring light back to their lives.
Light is a theme in the play. Janet Plater's script recounts how shifts in lighting signal the beginning and end of plays and how 'ghost lights' ensure theatres never truly go dark. There is a strong belief running through the play in the power of theatre to not only entertain and illuminate but to endure and return.
Jake Jarratt's performance is very much in accord with this positive viewpoint. With a mile-wide smile and a winning personality, Joe personifies the idea theatre can be a transformative experience. Joe's steadfast belief that live entertainment will return and has never really gone away may even sway those of us whose faith has taken a kicking in the last year and will believe theatre is back only when we are sat in one: chatting, mask-free with a neighbour.
But until then, One Small Globe is a charming and heart-warming celebration of what we are missing.
Reviewer: David Cunningham