OneUnder
Winsome Pinnock
Graeae and Theatre Royal Plymouth
The Drum, Theatre Royal Plymouth
–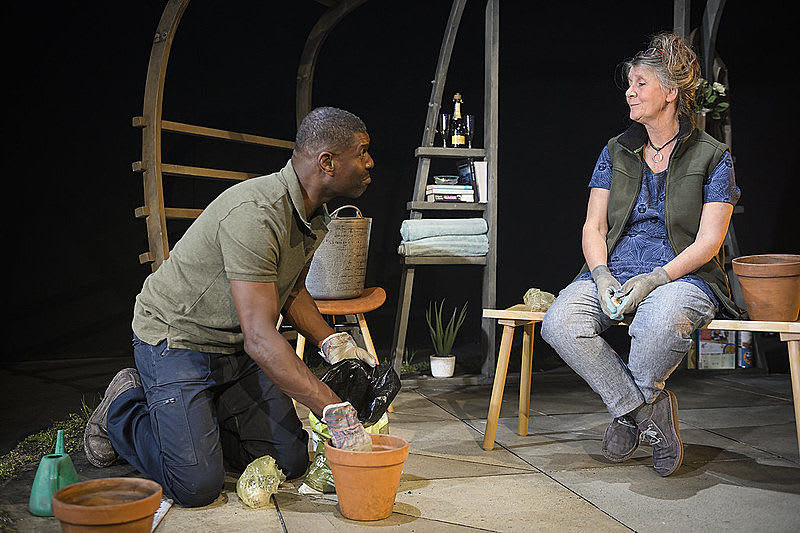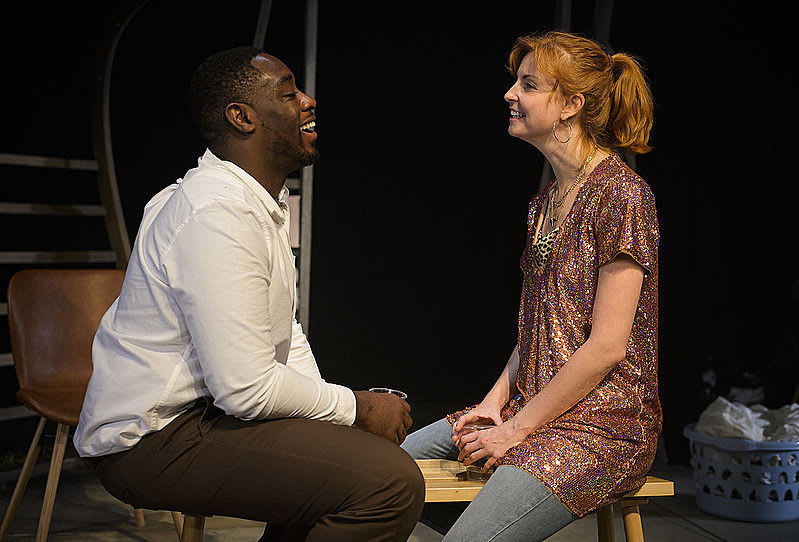 A brave re-imagining and revival of Alfred Fagon award-winner Winsome Pinnock's 2005 short play (with audio and captioning) bravely explores the uncomfortable themes of suicide and mental health, relationships, jealousies, family and atonement.
A hotchpotch collage of past and present jumpstarts with affable train driver Cyrus (Stanley J Browne) having just experienced his first 'one under'. A devastating enough experience, it is compounded by the memory that the young man seemingly recognised him and saluted before hitting the tracks.
Losing everything—his family and his home—destitute Cyrus is on a mission to understand: to follow leads and interlace threads to make sense of what happened to Sonny (Reece Pantry) and why.
Weaved between the story of Cyrus befriending Sonny's grieving adoptive mother Nella (Shenagh Govan), alienating his zealous sister (Evlyne Oyedokun) and the pursuit of intangible clues—the dry cleaning docket, the half-drunk beer and unsmoked lit cigarette—is a replay of some of Sonny's last few hours.
Wooing she of sunny disposition Christine (Claire Louise English) with flowers, green jelly babies and as many wishes as she could want, the affable Sonny tells his own stories—of gangsters and witness protection—and manically digs his mother's garden at midnight.
Amelia Jane Hankin's simple wooden set switches, with just the movement of a bench and a few props, from council flat to swanky hotel, from garden to station.
So many questions—was he pushed, did he jump? Did he meet his natural father? Why Christine? Did she have a child?—remain unanswered as guilt and penance, paranoia, hidden disability, personality and uncertainty shift and reshape as 95 minutes scurries past.
OneUnder, the next collaboration between Graeae and the Theatre Royal Plymouth after Jack Thorne's award-winning The Solid Life of Sugar Water, is a clever concept with unsatisfactory loose threads and some pace issues.
Reviewer: Karen Bussell