Operation Mincemeat
Written and composed by SpitLip: David Cumming, Felix Hagan, Natasha Hodgson and Zoë Roberts
Avolon in association with SpitLip
Fortune Theatre
–

Listing details and ticket info...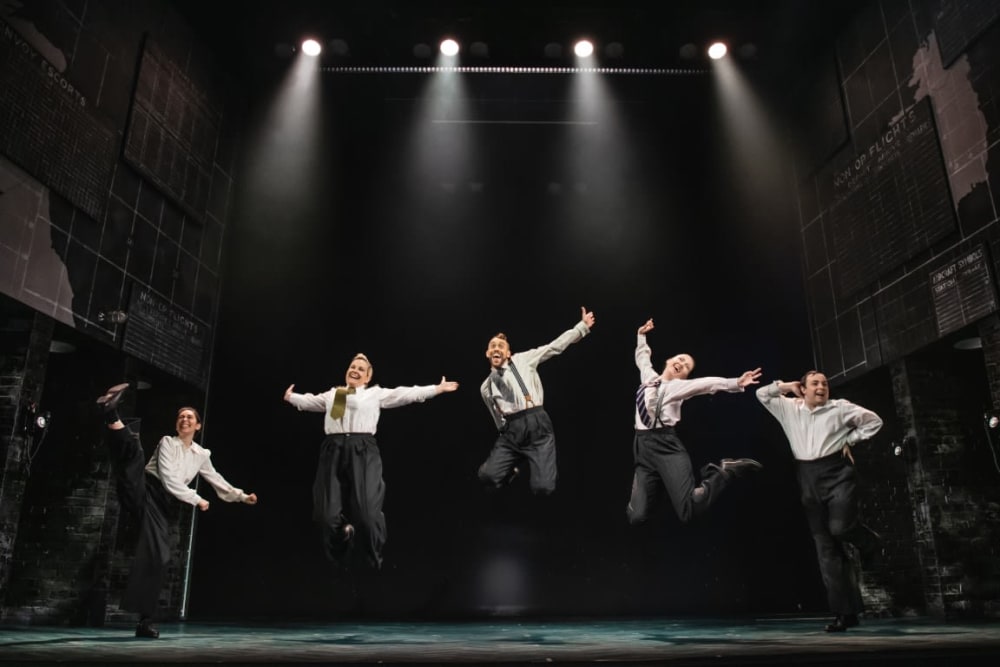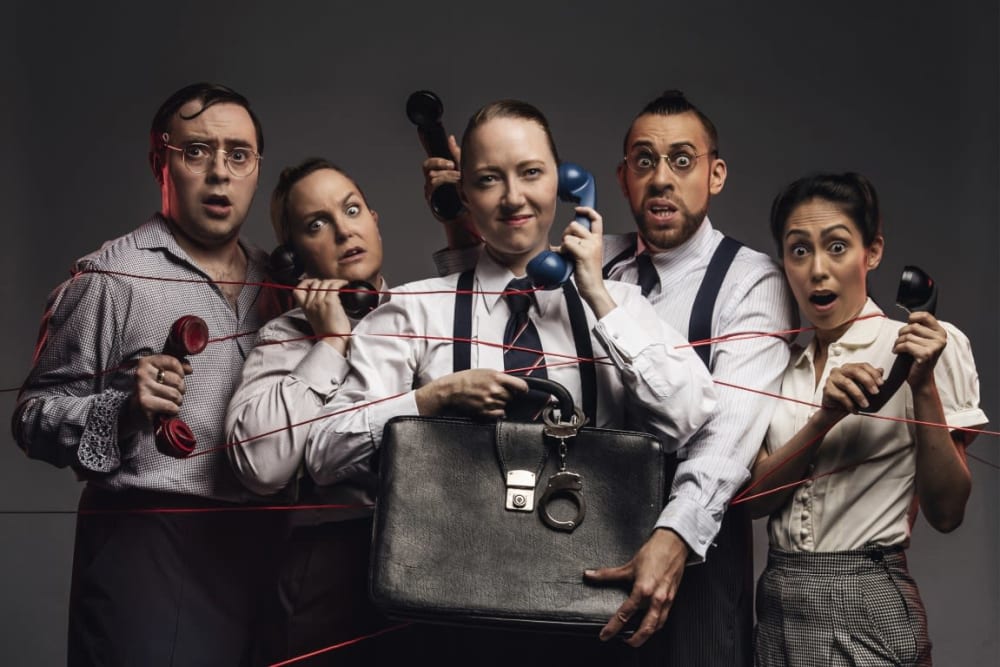 It makes me punch the proverbial air to see fringe theatre shows that started swimmingly, but in relative obscurity, realise their potential and play to full houses in the West End, complete with queues down the road and sold out signs.
Operation Mincemeat is one such success story. Its journey to London's Fortune Theatre has taken four (COVID-interrupted) years of development starting at New Diorama (co-commissioned by The Lowry), taking in three runs at Southwark Playhouse and an extended run at Riverside Studios, en route collecting a Stage Debut award and two Off-West End awards.
Previewing in its new home from the end of March, it announced a six-week extension before its official opening night and is surely set to be the hot ticket for the summer, and probably for some time to come.
If you've seen the rather dull film of the same title starring Colin Firth, you can be certain this show shares none other of the movie's attributes except being based on the same bizarre but true events.
They take place at a pivotal point in the Second World War when British intelligence, needing to force Hitler into moving his troops, dressed up a dead body as an RAF pilot carrying false invasion plans and floated it into the hands of the Germans. The decoy worked and the rest, as they say, is history.
War is no joking matter, but the writers, the company SpitLip, have created something that is respectful whilst being mocking of the establishment and celebrating the scheme's wackiness.
Quite how they do this with frenetic gender-switching, costume changing, singing, dancing, delivering a strike for feminism and tying themselves in literal knots is down to what I can only describe as a rare form of musical comedy genius.
Operation Mincemeat has grown from its small-scale beginnings to fill the larger stage it now occupies. Director Robert Hastie and choreographer Jenny Arnold must take some credit for swelling the show to comfortably fill the space available on Ben Stones's deceptively simple-looking set without losing its intrinsic warm and quirky spirit. Those who have seen the show won't be disappointed.
The laughs come at a fast pace from all directions and in all forms, and the varied and very catchy score serves the wonderfully comic and moving lyrics equally. Of the latter, Jak Malone's "Dear Bill" is a showstopper, though it is by no means the only memorable song.
The show is a riot of wonderful moments and quite irresistible. My advice is don't resist.
The cast recording of Operation Mincemeat is released today (12 May) on CD, vinyl, streaming and digital platforms.
Reviewer: Sandra Giorgetti